So, Today I am going to review the Pureit Vital Max water purifier that combines RO+UV+MP technology. The Pureit Vital Series is currently one of the highest-rated and best-selling water purifier series in the Indian market. It is priced at around Rs. 15,000 to 17,000 in the market.
But within the Vital series, there are three different variants to choose from – Vital, Vital Plus, and Vital Max – which can be a little confusing. Here's the scoop: the filters inside each variant differ slightly in quality, with the Plus and Max being the most similar. In fact, the Max is considered the best because it's the newest model. Pureit also provides a 10% extra discount on the Vital Max variant, which is another reason I bought this one. Now, let me share my experience with Vital Max briefly.
6/4/2023 – Update
About this Pureit Vital Max review: We tested the Vital Max over a period of 1 week. If any update comes about this product, we will list it here.
Pureit Vital Max Specs
| | |
| --- | --- |
| Purifying Technology | RO+UV+Mineral |
| Maximum TDS Rate | 2000 ppm |
| Capacity | 24L/hr |
| Water Storage | 8L |
| Other Features | Smart LED Indication, Alert for Services/Errors, Auto Shut off, Overflow Protection |
| Warranty | 1 Year |
Pureit Vital Max Box Content?
Nevertheless, if you still want to know, then there is a user manual and warranty card are included. You will also find a 24V power adapter; the wire length is sufficient, so there won't be any problems. For installation, there are screws and a drill guide paper provided. Additionally, there is a large-sized water inlet pipe and two elbow connectors for the sediment filter housing.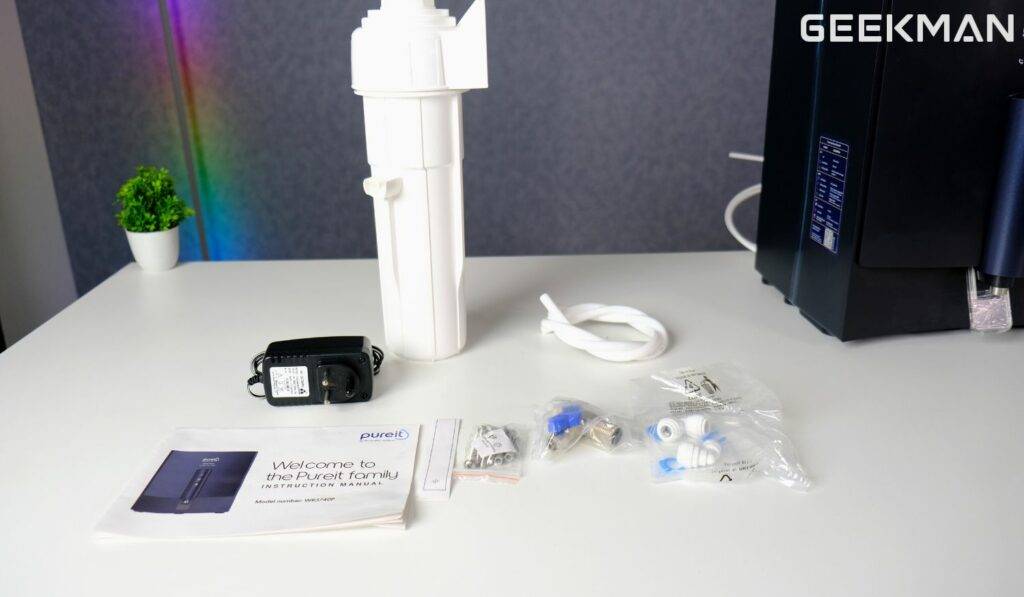 There is also a ¼-inch steel leak-proof connector included. Of course, a pre-sediment filter is provided with a purifier, so you don't require to purchase it separately. I like to mention that most budget water purifiers don't come with a pre-sediment filter; you have to purchase separately from the brand or market.
Wait Wait! One notable difference with Pureit's sediment filter housing is that it includes both a spun filter and a pre-carbon filter. This can have an impact on the purification speed; I mean, it improves the speed. However, it may not be readily available in the aftermarket, so you'll have to rely on the brand's service for it.
Design & Build
One of the biggest reasons to purchase Pureit Vital Max is its design. It's sleek, stylish, and super compact. Plus, that rich navy blue color gives it a premium feel. Additionally, there is an option available in an all-black color. Trust me; it's rare to find such a chic and compact design in water purifiers. Most people prefer compact designs because they are easy to install in various locations and blend well with the minimal modern look of kitchens.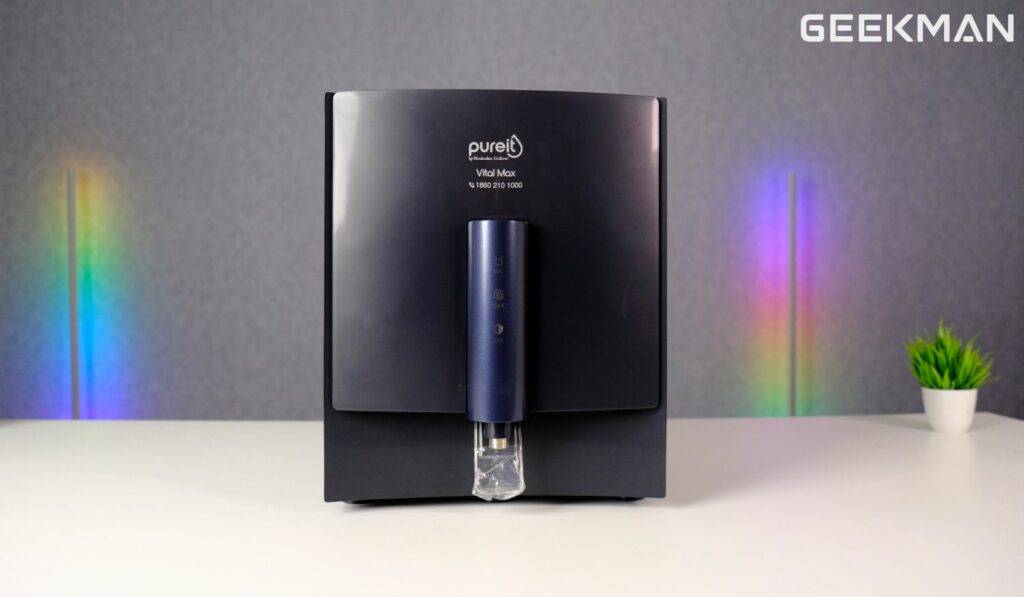 And don't worry about unsightly cables and connectors. The Pureit has placed them all at the back for a neat and tidy appearance. It looks like Pureit wants you to drink up in style!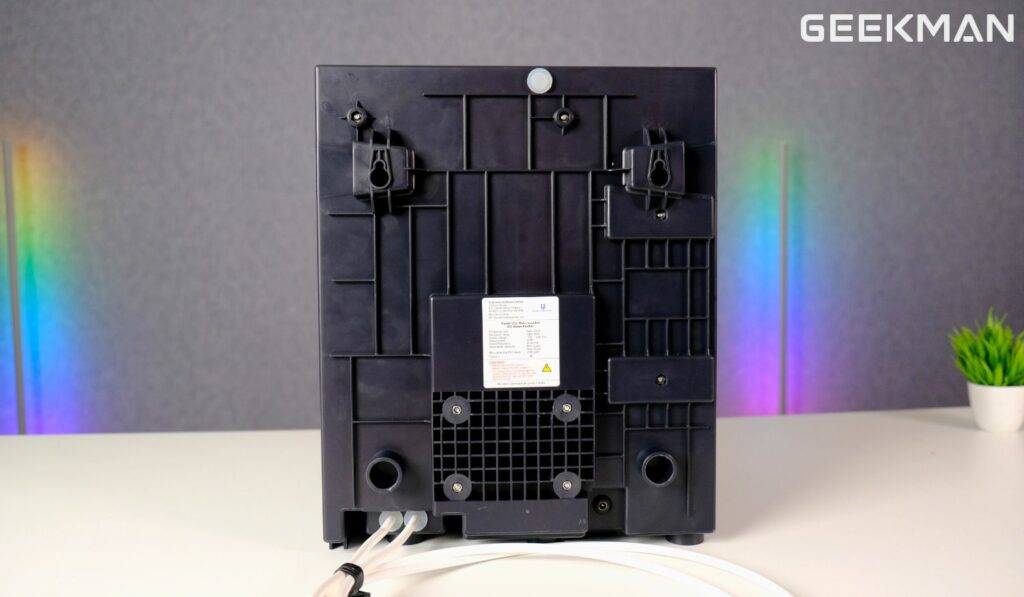 Another reason for selecting this Pureit Vital Max water purifier is that it provides almost all the necessary status indications. On the front, three status lights blink in white to indicate various situations, such as a full water tank, UV lamp fault, UV replacement, electric error, and filter replacement. In total, there are 10 different indications that help you easily identify any problems and know when to replace filters. And let's be real, how many other purifiers can do that? It's like having a smart home device dedicated solely to your drinking water. So yeah, it's pretty darn convenient.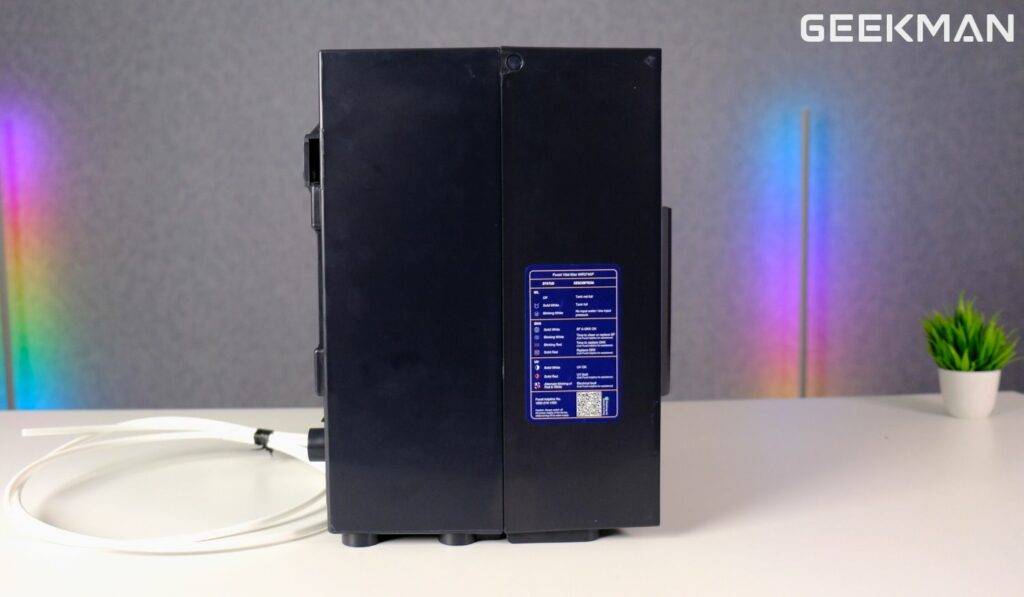 Performance
Now let's discuss the performance of this Pureit Vital Max. While it is mentioned that it has 7-stage purification and Filtra Power Technology, I won't delve into these marketing terms.
Firstly, this is a RO+UV+MP water purifier, and it does not have a UF cartridge. Normally, a UF cartridge is required after UV, but I will explain later in this post why it is not included here. The pre-carbon filter is also available outside (with a pre-sediment filter). Apart from that, the internal sediment filter cartridge is also missing, but it's also not necessary, but why? I will address that later.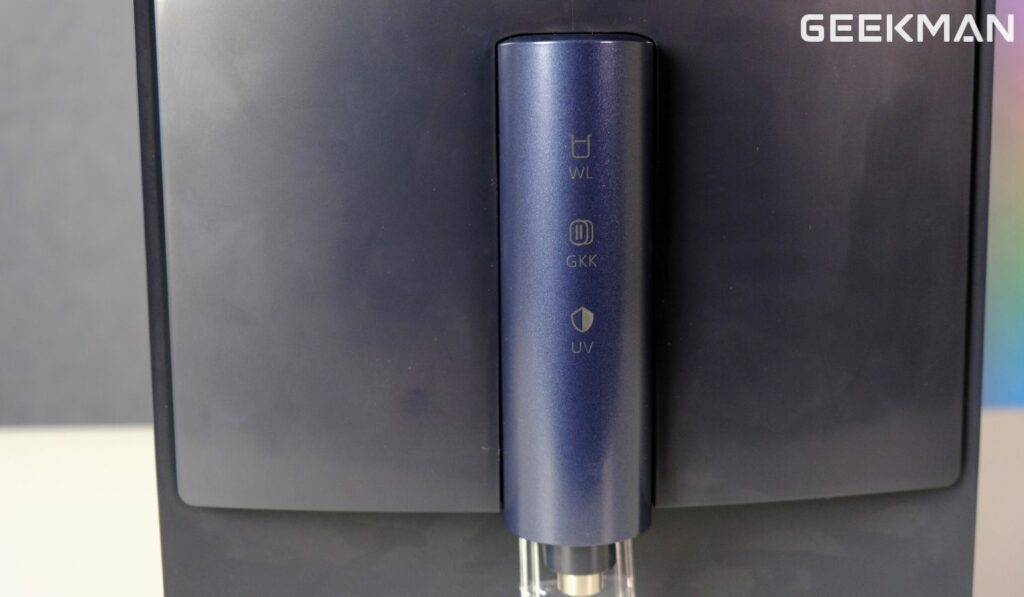 Furthermore, this water purifier has an 8-inch, 11V UV chamber, and its placement is perfect for effective purification. The membrane cartridge, also known as the RO membrane, is provided with a food-grade plastic chamber. It is an 80 GPD membrane, so that it can handle TDS levels up to 2000 without any issues.
Apart from this are a full-size mineral cartridge and a post-carbon filter. The quality of the mineral cartridge is really good and has anti-bacterial properties. This is why a UF cartridge is unnecessary in this case. UF cartridges are usually required to remove the dead body of bacteria or viruses that may survive UV treatment, but if the mineral or alkaline cartridge is of good quality and includes a sponge filter, then it can compensate for the lack of a separate UF cartridge.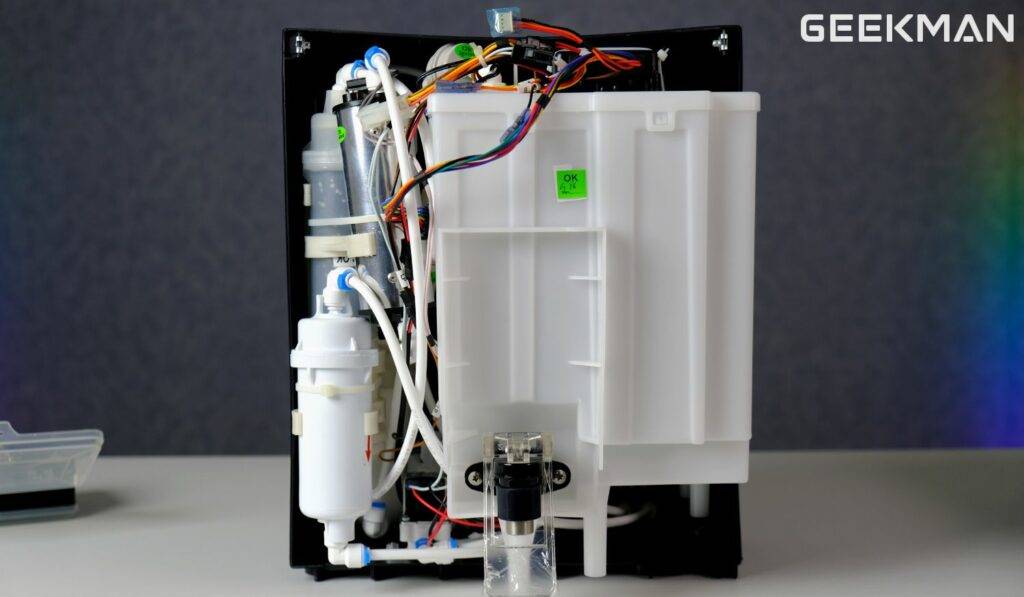 However, I would recommend replacing the pre-filter and mineral cartridge every six months at least. The membrane and carbon cartridges are of good quality and can last up to one year. This water purifier does not have a TDS controller, as it already includes a mineral cartridge. However, if you want a TDS controller, you can find one in the aftermarket for around Rs. 100 and ask the Pureit technician to install it.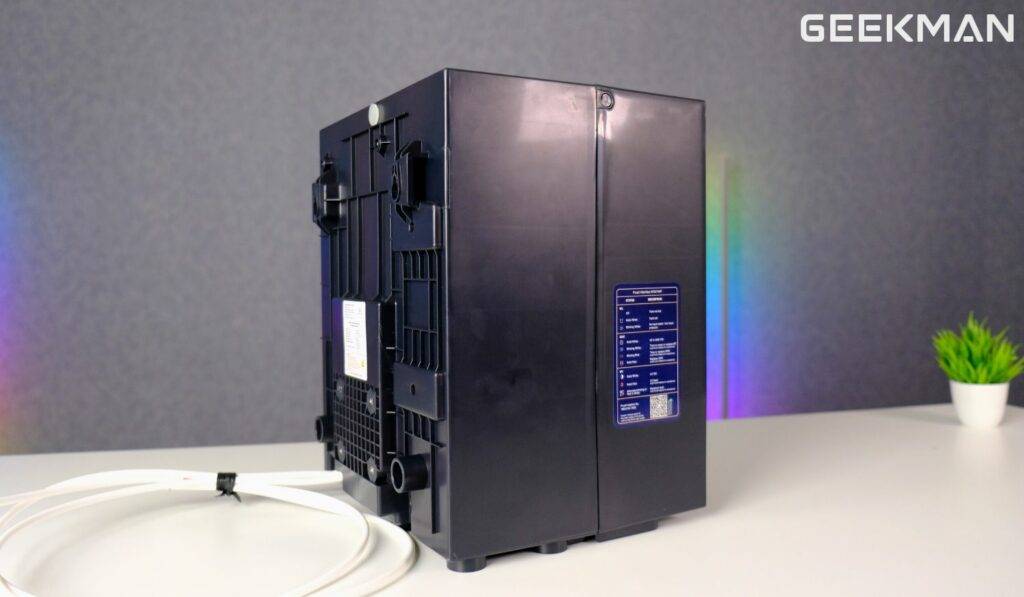 Quality
Overall, the Pureit Vital Max RO performs well. The TDS (Total Dissolved Solids) value I expected was indeed achieved. When using a mineral cartridge, the TDS value may be slightly higher, but that is expected and should be that way. So, I didn't notice any problems with its performance.
Even in tests, there were no issues. Compared to most of the other RO water purifiers, the purification speed of the Pureit Vital Max is quite impressive. It can easily fill a 7-liter tank in 10-15 minutes, which is faster. This is definitely a plus point for a large family.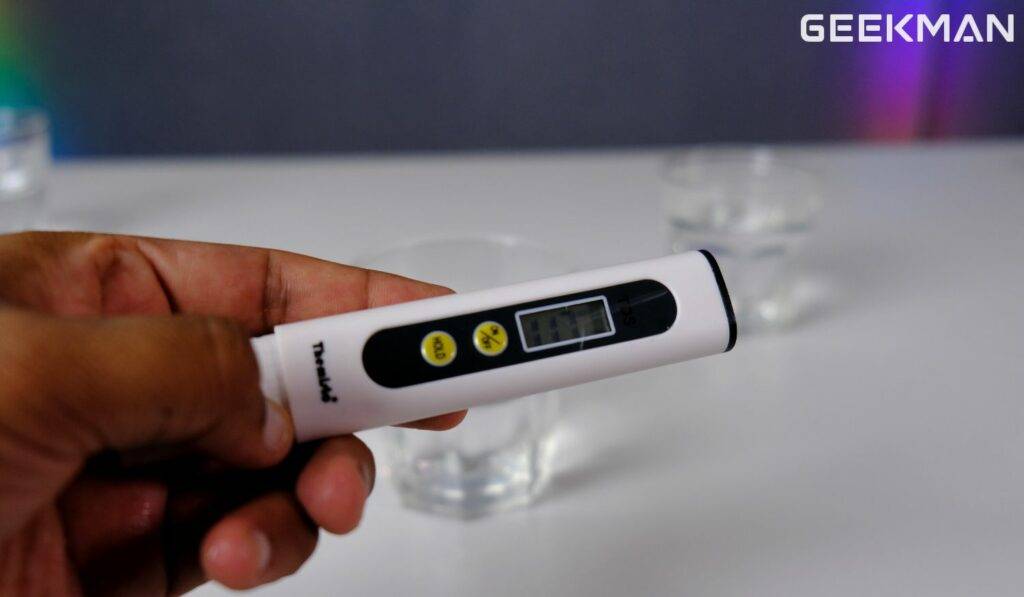 Let's talk about water wastage, which is a concern for most water purifiers, including Pureit Vital Max. The company claims to have 60% less water wastage, but personally, I didn't find it significantly different from other brands. The RO membrane used in most purifiers is generally the same, so water wastage is inevitable regardless of the brand. It depends on how you choose to reuse the wasted water, and that is up to you.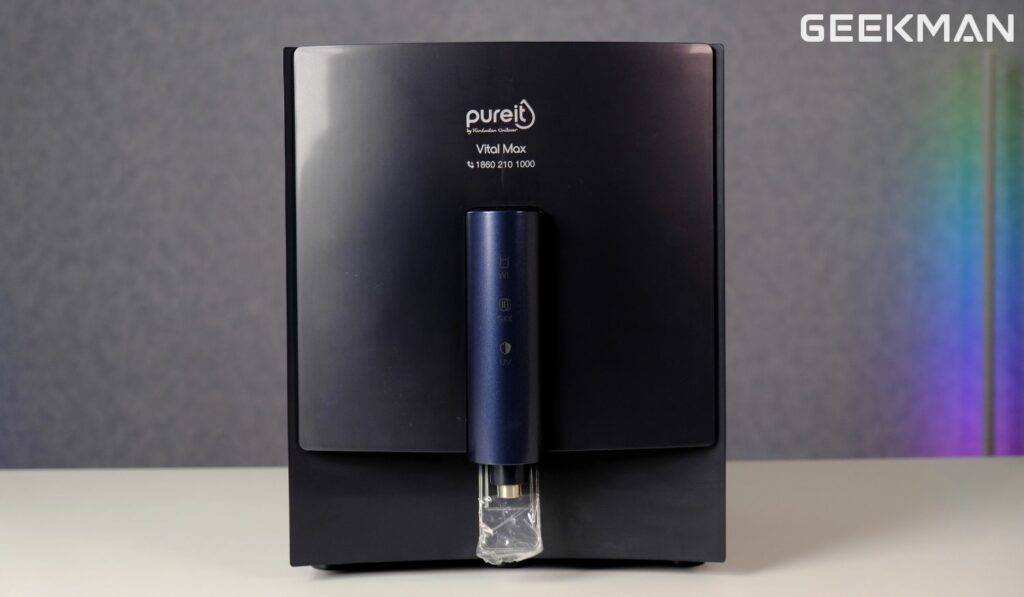 Installation & Maintenance
When it comes to service, installation, and maintenance, I have found that Pureit is quite good at that. I believe this is one of the main reasons their cost is higher than other brands because their installation and maintenance services are efficient and fast.
Speaking of maintenance costs, I called Pureit for details; they mentioned that the service charge is approximately Rs. 3500 to Rs. 4000, which needs to be paid once a year. This is an average cost, as most brands charge a similar amount for their services.
Overall, I liked the Pureit Vital Max RO water purifier. It has a stylish design and features 10 different status indicators. Additionally, it offers good after-sales service. These are the three main reasons why I would recommend purchasing this water purifier. You can definitely go for this product with confidence. In fact, it is currently ranked number 3 on Geekman's list of the best water purifiers in India. You can check out that list for yourself if you're looking to buy the latest and best water purifier. You'll find answers to all your questions there. Alternatively, you can also ask me by commenting below.
Oh no, my mom's on my case about filling the water bottles in the fridge, so I have to go!
Also Read: