Western Digital company which is the most popular manufacturer of digital storage solutions has today launched the new  My Passport SSD which will use with the NVMe technology. The read speed and the write speed of the SSD are 1050MB/s and 1000MB/s respectively and also comes with three capacities.
My Passport SSD comes with a body of durable metallic design that's both vibration and shock-resistant, and capable of living falls at the height of 6.5ft. The SSD is compatible with both Mac and Windows machines, and it will connect through the USB 3.2 Gen-2 Type-C interface with an included USB Sort C-cable and also the Type-A adapter.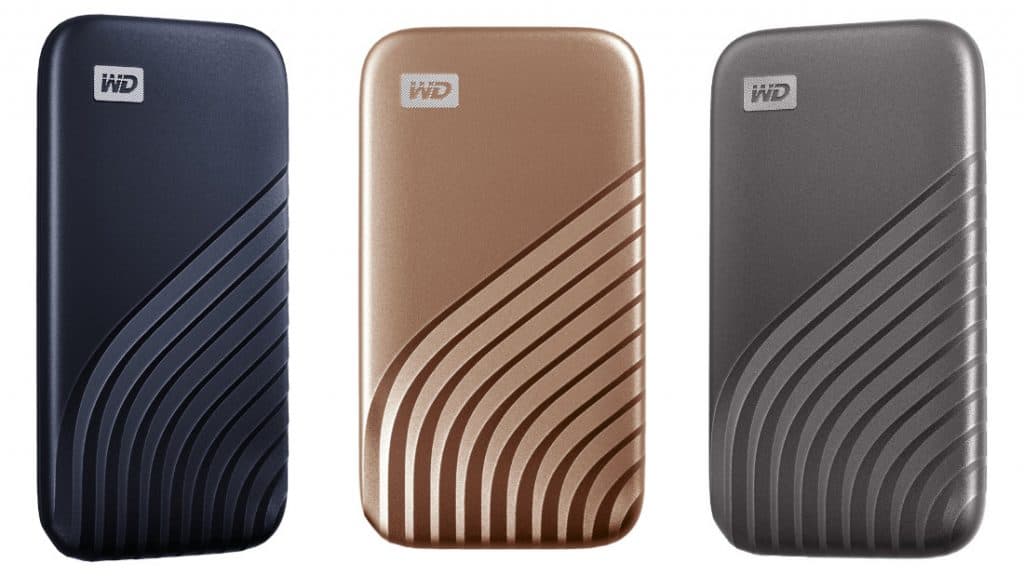 The SSD is created for content creators who wish to carry huge files on the go, with a reading speed of the SSD of around 1050MB/s and write rates of around 1000MB/s. For safety, this has a drive which is capable of 256-bit AES hardware encryption using password enabled. This comes up with the 3 color options that is Midnight Blue, Gold, and Space Gray.
Also, this Western Digital My Passport SSD comes with the Western Digital My Passport SSD that are 500GB, 1TB, and 2TB and will be available to buy in the  Amazon.in till October 30th after which it will also be available in the retail stores. 
The price of the 500GB option is Rs. 8999
The price of the 1TB option is Rs. 15,999
The price of the 2TB option is Rs. 28,999
But in the sale of Amazon Great India Festival, the user will get 500GB, 1TB and 2TB options will be available for Rs 6999, Rs. 12,999 and Rs. 24999 respectively.