Logitech is leading brand in smartphone and computer accessories. They are also popular for audio accessories. Here we select Logitech X50 for review, so let see how good this speaker and do it offer the best value for money or not. If you have any questions, please comment on Post, and you also ask questions on Twitter, Facebook, and Youtube.
Unboxing
Opening the box you get Quik connection guide, User Manual, Mini micro USB cable, and the speaker itself. You can also watch Unboxing video of Logitech X 50 on my Youtube channel GEEKMAN.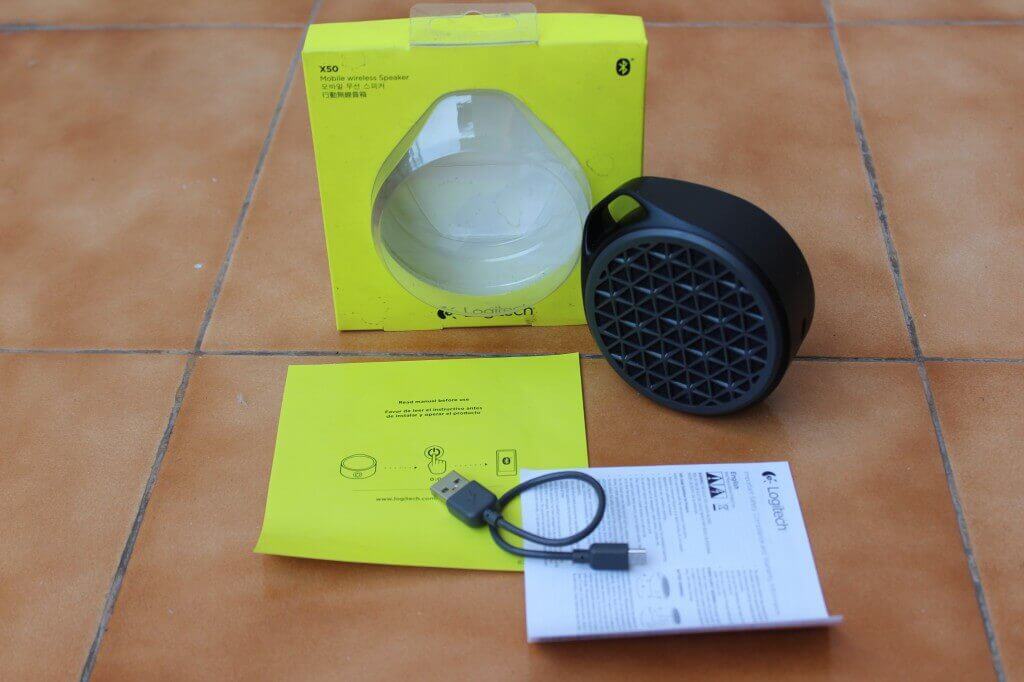 Specifications
Bluetooth 4.0, AUX port
One 3W Speaker
Frequency response: 132Hz-20kHz
Maximum Sound Pressure Level 78dBC
Weight: 142 g
1 Year Warranty
Design & Build
On the design front, the Logitech X50 look very fancy and solid with round shape design. It is small enough to fit in your pocket. This speaker is 9.75cm wide, 8.57cm long, 3.83cm thick and weighs just 142g. It available in a range of colours – grey, yellow, orange or blue – so you can pick your favourite. I select a grey colour variant for review.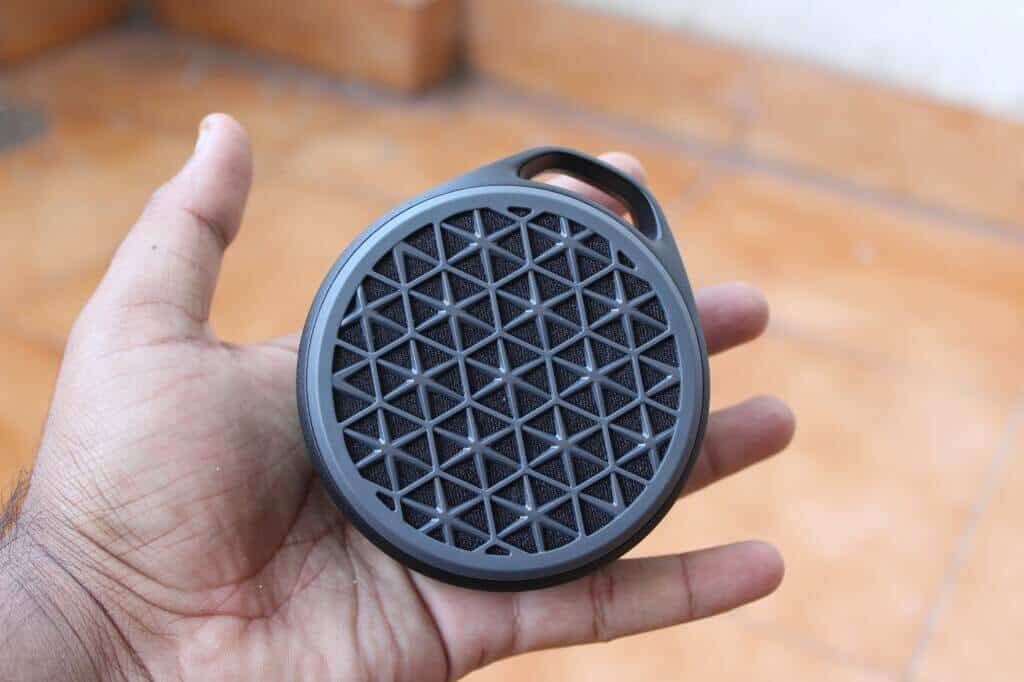 The Logitech X50 Bluetooth speaker has a nice grill design on the top. The Grill is wide and open, so it helps to provide large and good sound effect. A colour combination of this speaker is really good, it provides a classy look to this Logitech speaker. The Backside of this speaker is empty, escape Logitech logo. On the side, it has a Power On/Off and Volume +/- buttons, along with MicroUSB charging and Aux ports.
There is a large hole for a lanyard to loop through on the left. It would have been nice if Logitech had included a lanyard cable in the box. The Speaker body is made of good quality plastic, only Buttons are made of rubber.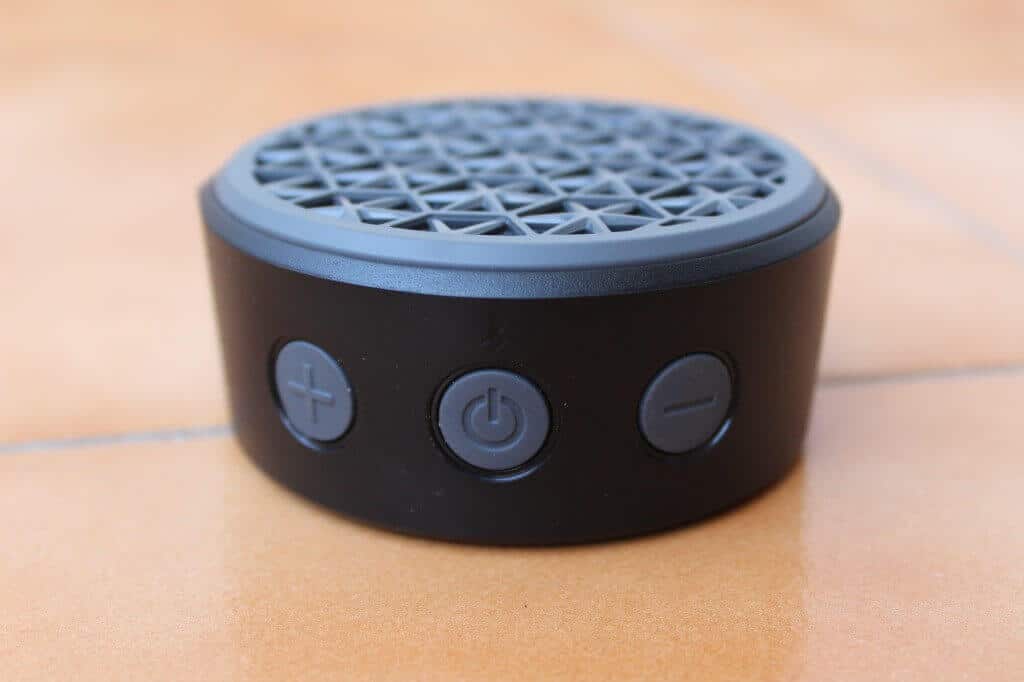 How to connect Logitech X50?
Pairing the speaker with any device using Bluetooth is a fairly easy. You can connect using Bluetooth or 3.5 mm cable as well. It has a Bluetooth connection range of up to 10m.
Start Bluetooth on your Phone or Laptop
Now double press the power button and start the Bluetooth speaker. You noticed Beep sound and Blue LED light on the top side of the speaker.
Long Press power button for 3 seconds for pairing your speaker. Continue pressing till then you getting the beep sound.
Now you able gating to pair this speaker with your device.
The second time you don't need to repeat this process with the same device. Just you need to start this speaker with a double press.
You can also turn off speaker with double press power button and long press to disconnect.
Performance
Now coming to the sound quality, it has good quality compare to size. The audio is loud and crispy clear. Yes, this speaker has very loud volume compared to its size. The bass quality is very decent but it doesn't have a subwoofer so don't expect that kind of bass. I give 4 stars out of 5 stars for sound quality. This speaker runs for 4-5 hours after a full charge for 2 hours.
Final Word
If you want a Bluetooth speaker to enhance your laptop and mobile sound, the Logitech X50 could be the best bet. Overall, the sound quality of this speaker is really good compared price and size. I don't recommend this speaker for outdoor and party use Because it has only 1 driver, so we can't expect much more volume. Logitech X50 doesn't have a waterproof certificate. If you looking portable speaker with Good design and sound quality and most important small size, then buy this speaker without a doubt. For party peoples, I suggest buying Portronics POR-568 Posh and boAt Stone 600. More info Please check our Top 5 Best speakers list.
Buy Now