LG is expanding its lineup of gaming products in India as the company just launched their first ever gaming speaker, the UltraGear GP9. The UltraGear GP9 has been designed specifically for gaming purposes and it is said to provide an immersive gaming experience. The GP9 features several in-built microphones that allows you to voice chat clearly without the requirements of any additional microphones or headsets. 
The speakers are finished in matte black, and LG has designed the GP9 speakers in such a way that they can fit right under LG's own UltraGear gaming monitors. The control buttons for the speakers are mounted on the top of the speakers, and it helps in switching between modes without any troubles at all. The speakers also have a RGB lighting feature with over 16 million colours that helps in enhancing your overall gaming experience.
The speakers make use of LG's indiginous 3D Gaming Sound Technology that uses a custom designed HRTF or head related transfer function algorithm to vary the audio of the game according to its genre. The GP9 gaming speaker also boasts of the Game Genre Optimizer function with two different modes that help in customising the audio of a game to match the needs of the user. These two modes are:
FPS Mode: The FPS mode is really useful when playing FPS or First Person Shooter games. In this mode, users are able to hear the most minute details accurately. 
RTS Mode: The RTS mode enhances your gaming experience when playing all other kinds of games including racing, and real time strategy.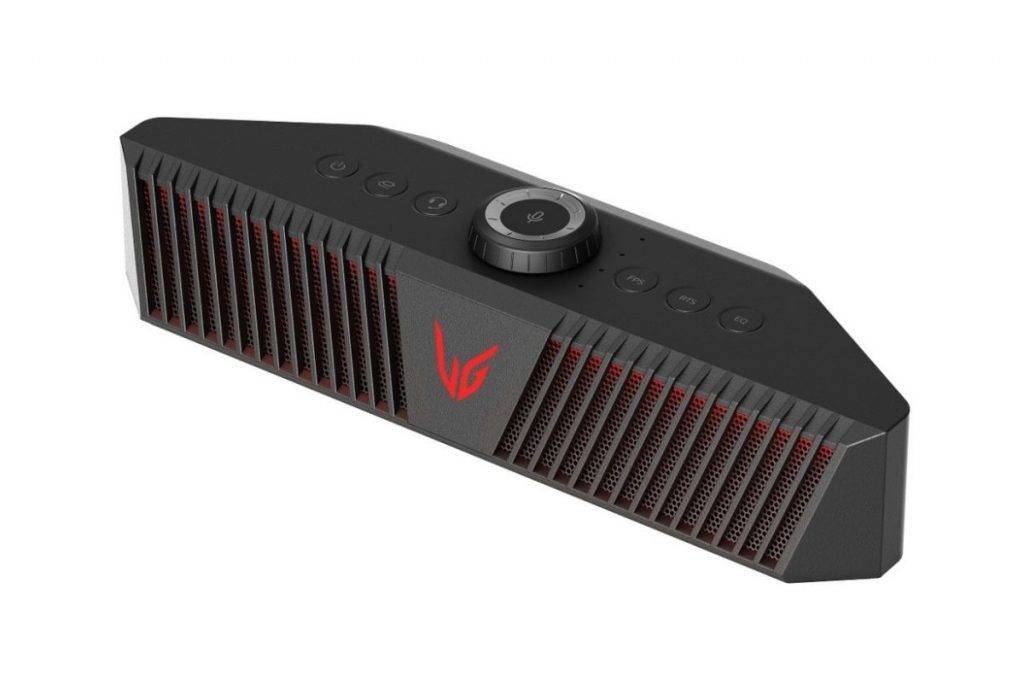 The LG UltraGear Gaming Speakers also supports the DTS Headphone:X that allows you to experience the 7.1 surround sound experience.Thanks to the speaker, users can share their customer sound settings with other gamers from around the world.
The GP9 speakers feature Hi Res Audio certification in order to provide users with an accurate reproduction of the sound produced during the gameplays. If that was not enough, LG has also added the Hi Fi Quad DAC technology that takes the audio experience to a whole new level.
LG has previously stated about its commitment towards the environment and the SGS Eco-product certification on the GP9 UltraGear speakers proves the same. The speakers are expected to go on sale next month, in select markets across the world including the US, South Korea, and some European countries.
Also Read: