Cooler Master is one of the globally well-known gaming product manufacturers with a wide portfolio of gaming-centered products. Cooler Master has a list of products that fit well in all budget segments when it comes to gaming headphones. One such headphone that I recently tested was the Cooler Master MH630 which impressed me with its good in-game performance.
Today, I have got my hands on the Cooler Master CH321, another mid-range gaming headphone available for around Rs. 3,000 in the Indian market. So let's see what CH321 has to offer, and is it worth the price it asks for?
Cooler Master CH321 Specs:
| | |
| --- | --- |
| Type | Closed-back, over-ear design |
| Support devices | PC, PS4, PS5 |
| Interface | USB A |
| Driver Size | 50mm |
| Headset Sensitivity | 115dB ± 3dB |
| Speaker Impedance | 16Ω |
| Frequency | 20-20,000Hz |
| Weight | 365G |
Box Contents
When it comes to the in-box contents, there is nothing more than the headphones and some basic paperwork. The reason behind this is that the Cooler Master CH321 comes with a USB Type-A connector which means you don't need any splitter cable to plug it into your old computer; just plug it into your USB port, and you are good to go. The downside of this is that it kills the headphones' universal compatibility, allowing them only to be used with the PC and some other devices like PS. I think it would have been better if they packed it with a 3.5mm audio jack instead. For more info, please check the detailed review on our Youtube channel Geekman.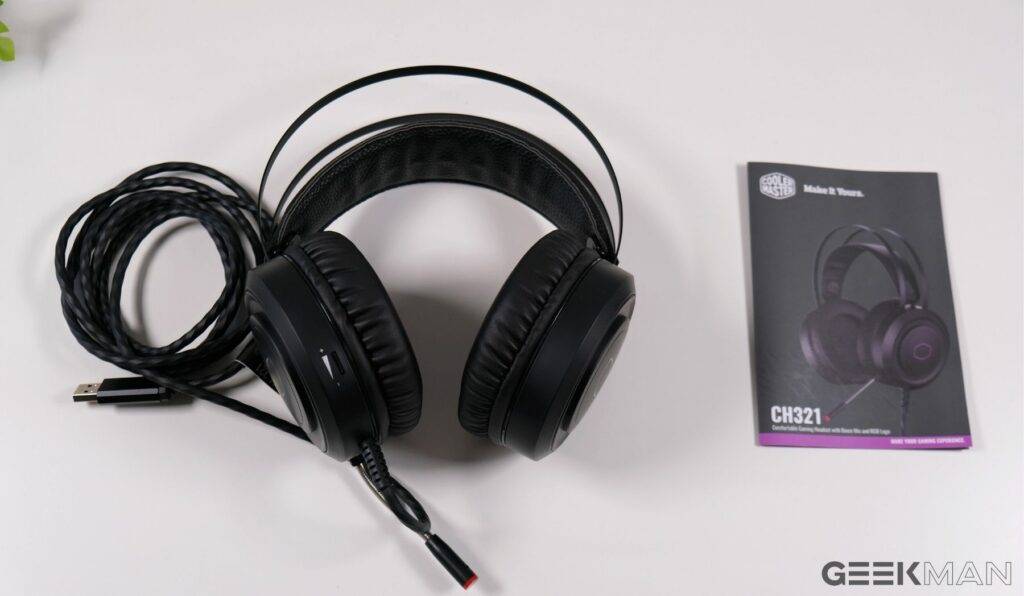 Design & Build Quality
Coming on to the design, the Cooler Master CH321 follows a simple and minimal design format. This headphone comes with a metal overhead frame and a suspended leather headband that stretches per your head size. Well, I am not a big fan of this type of design as this design makes your headphone look very bulky and makes them unsuitable for use for anything other than gaming.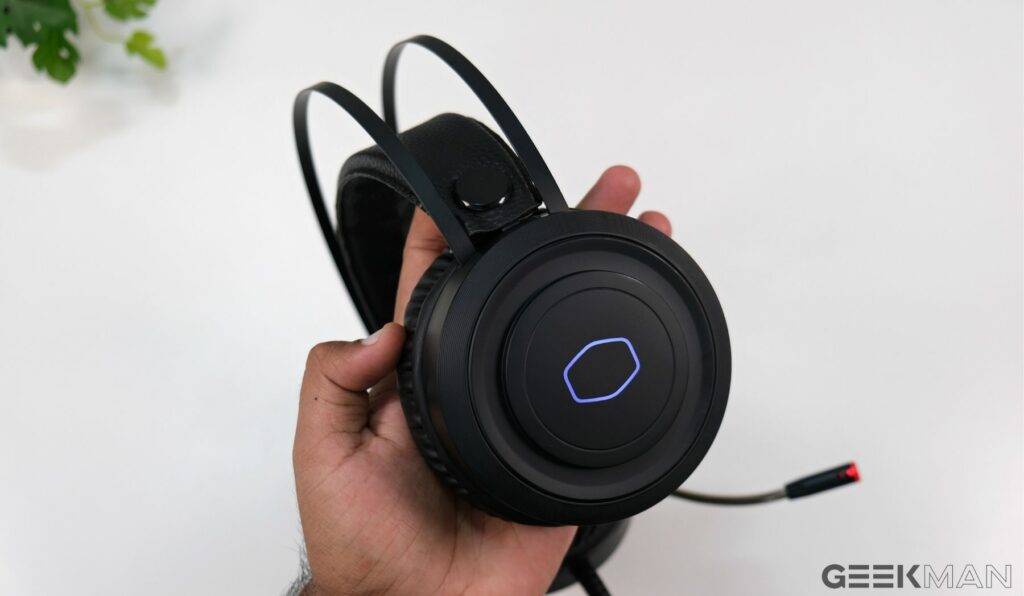 The earcups have an RGB-lit Cooler Master logo, which looks pretty minimal and elegant with the design. One of the earcups is connected to a 2.3 m long cable that is not braided but is one of the thickest cables I have recently come across. At the end of the cable is the USB Type-A connector that Cooler Master says comes along with an in-built sound card, which is why it looks a bit bigger than standard USB connectors.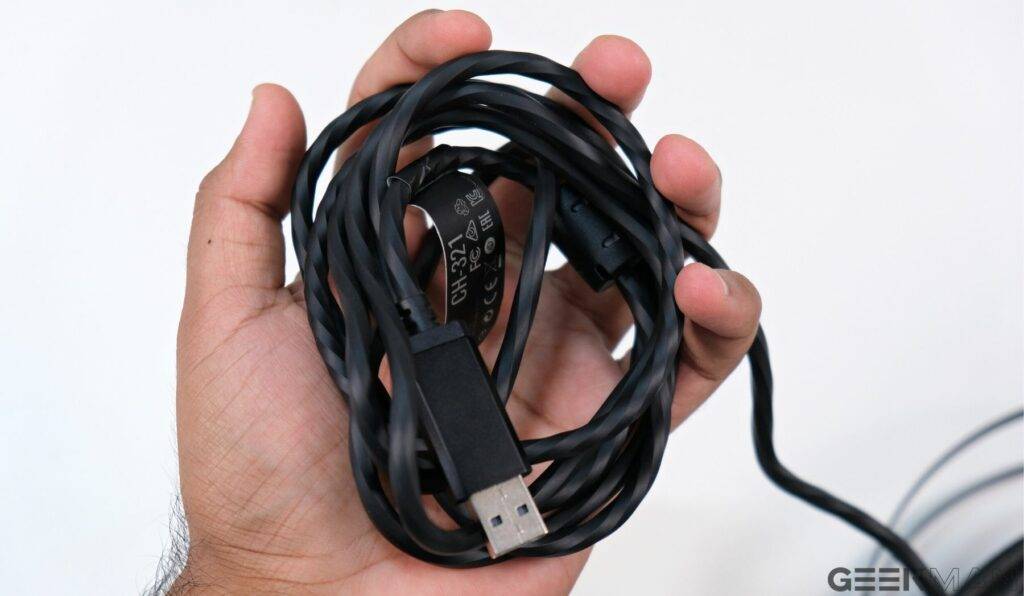 The left cup also has an 8 cm flexible non-detachable microphone with a red LED light over it. I would have liked it more if Cooler Master had made the microphone detachable. One major thing that I dislike about the CH321 is that it only has a volume control wheel for controlling the media. Cooler Master should have included a mute microphone switch, one of the essential features on a gaming headphone that I always look for.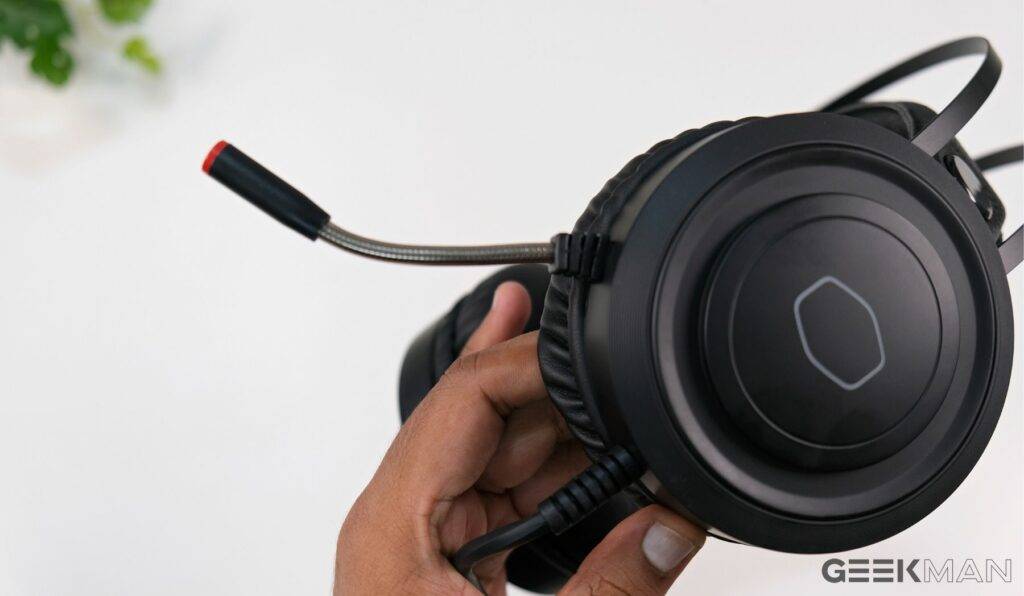 The earcups on the Cooler Master CH321 are huge and have a good amount of cushioning. The overhead metal frame is solid and flexible, adding a good amount of durability to the headphones. The good part is that the clamping force of the headphone is not much, which means you won't feel any ear fatigue even when using them for long hours.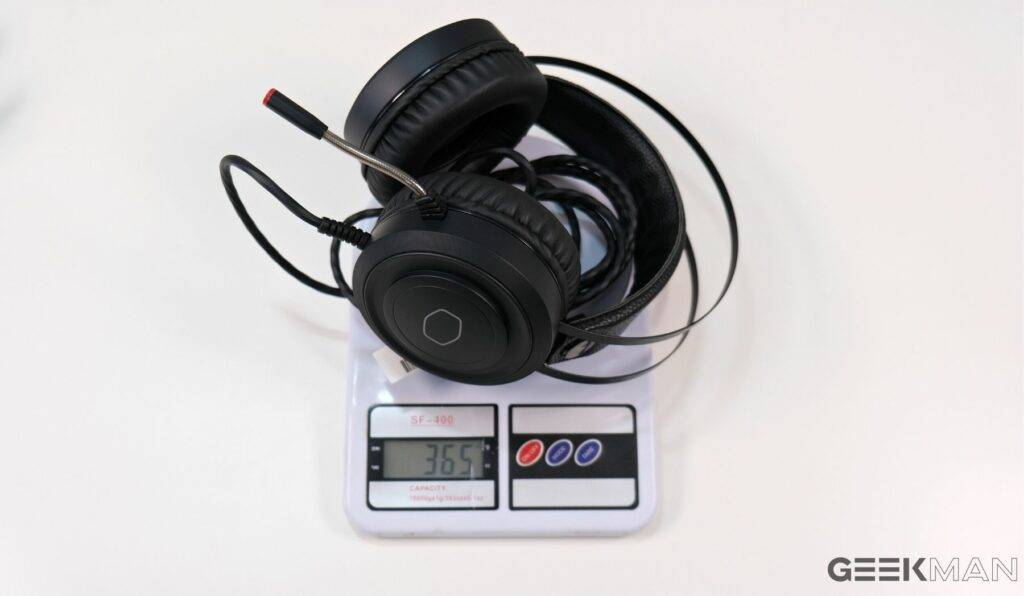 Comfort
Now coming on to the comfort, an aspect that could never be ignored when choosing a gaming headphone. Well, the earcups on the Cooler Master CH321 are huge and are pretty well cushioned, which is a plus point. These headphones fit very well on the round and medium-size heads, but at the same time, people with large heads may find them a little uncomfortable to wear due to the suspended leather. Similarly, people with comparatively small heads may find them a little too big on their heads and may find it a little bulky for them.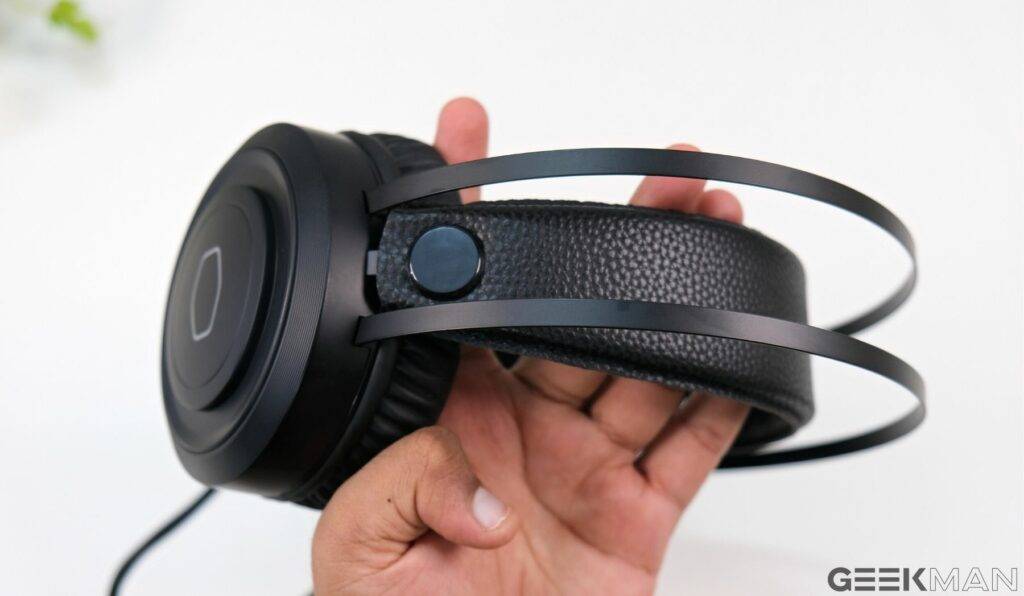 The headphone looks bulky in the first impression but weighs around 365 grams, which is pretty decent for gaming headphones. I have a medium-sized head, and these headphones fit me pretty nicely, so my experience was pretty comfortable, and I had no problem wearing them in my long gaming sessions.
Microphone
The microphone is one of the most important pillars of a good gaming headphone. Cooler Master is very well aware of this fact and does not fail to impress me with the quality of its microphone. The microphone on the Cooler Master CH321 offers impressive sound quality and does a good job of amplifying the sound input. It removes a decent amount of background noises, enhancing the in-game voice chat experience. I used it with games like Valorant and CS: GO and some usage on Discord for voice chat, and my experience was pretty good.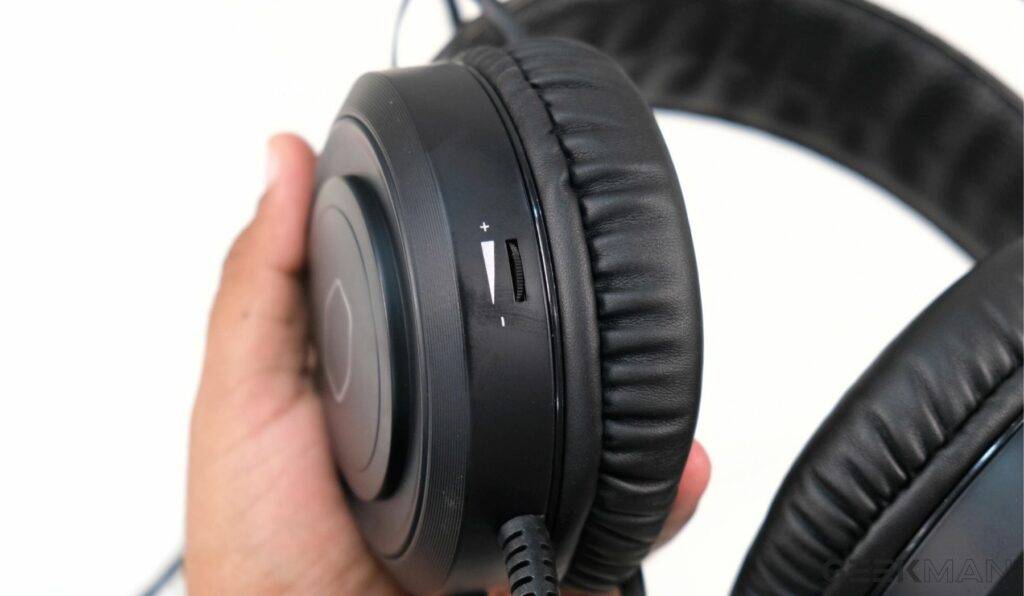 Audio Quality
Moving on to the audio quality, the Cooler Master CH321 house 50 mm neodymium drivers along with an onboard sound card that does a good job of delivering an impressive audio quality. The first thing that I noticed was that it has an excellent surround sound effect, which makes detecting enemy footsteps very easy. The Cooler Master has done an impressive job, as getting a pair of headphones with a good surround sound effect is pretty rare to see at this price point.
The overall volume of the Cooler Master CH321 is pretty loud, thanks to the huge neodymium drivers. Even at the 70% volume, you will get a more than enough loudness. The overall sound profile of these headphones is flat with enhanced bass. We all know that gaming headphones are very well known for their boosted bass output, but I think the Cooler Master has overdone it with the CH321 as it easily overpowers the vocals and treble, making them sound dull. Of course, you will love them when it comes to gaming or movie watching, but the tuning may fail to impress you when it comes to music listening or normal video watching.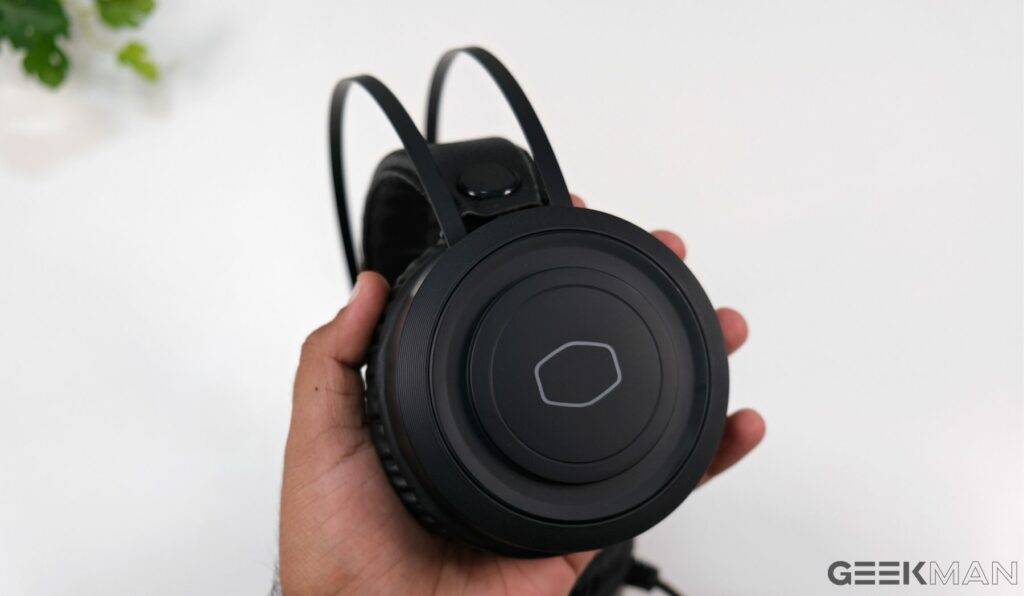 So overall, the audio output of the Cooler Master CH321 is pretty good or could even say impressive when it comes to the in-game experience. The surround sound effect and a boosted bass give an immersive in-game experience, which you are looking for in a gaming headphone. This kind of sound profile also goes well for movie watching. But for overall usage or for casual users who want to use their headphones more for other things than gaming, the Cooler Master CH321 might not be the best pick for its price.
Verdict
coming to the final judgment. Does the Cooler Master CH321 justifies its price, and is it a good gaming headphone? Well, the answer is yes, the Cooler Master CH321 performs well in the in-game experience. The good surround sound effect and a good boosted audio output enhance your overall gaming experience. Although if you are someone who is more of a casual user, the tuning might not be suitable for you. Another thing to keep in mind is that it might not be ideal for all types of audiences due to its big bulky design. Apart from that, the Cooler Master CH321 is a pretty good headphone under Rs. 2500 and very well does its job.
If you have any questions or queries, feel free to drop them down in the comments below, and I will get back to you as soon as possible. Thanks for reading.
Cooler Master CH321 Review In Hindi
Also Read: