WhatsApp is one of the most popular messaging platforms, with more than 2 billion active users worldwide. To prevent the conversation of this many people from getting dull, WhatsApp has Stickers. They are the new way to say what you mean or make your point humorously inside your WhatsApp conversation. Whether you're happy, sad, emotional, or just want to share a meme, You can do it through WhatsApp stickers. These Stickers spice up the conversations and make them more engaging. When you run out of words, you use these Stickers.
You can even make custom stickers, which helps to make stickers more relatable to you. Whether you're a fan of a particular media or just searching for funny Whatsapp Stickers, we've covered you. We have put together some of the best WhatsApp stickers and listed them below.
These are the best WhatsApp Stickers in 2023
Anime Stickers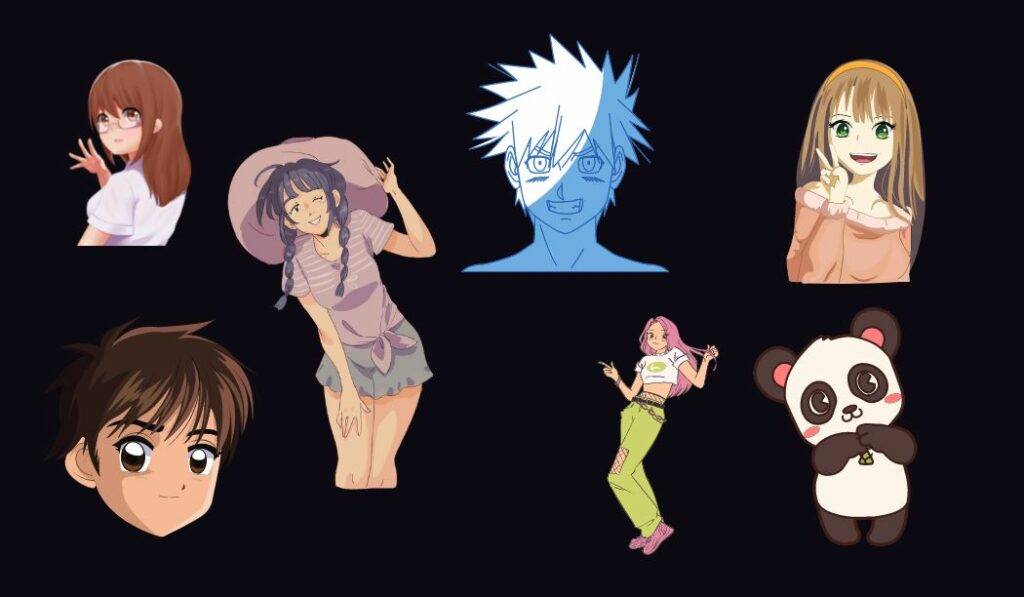 If you're active on social media, then you know how popular anime has gotten in recent years. They are most popular among GenZs and Millennials, and many of them use anime to connect with each other in chats. So having Whatsapp anime stickers is a brainer. There are countless anime stickers available from different anime series. Whether you are a Naruto lover or One Piece, there's a sticker for you. You can find these stickers on Sticker.ly, which is one of the Best Whatsapp stickers apps or different other platforms.
---
Sports Whatsapp Stickers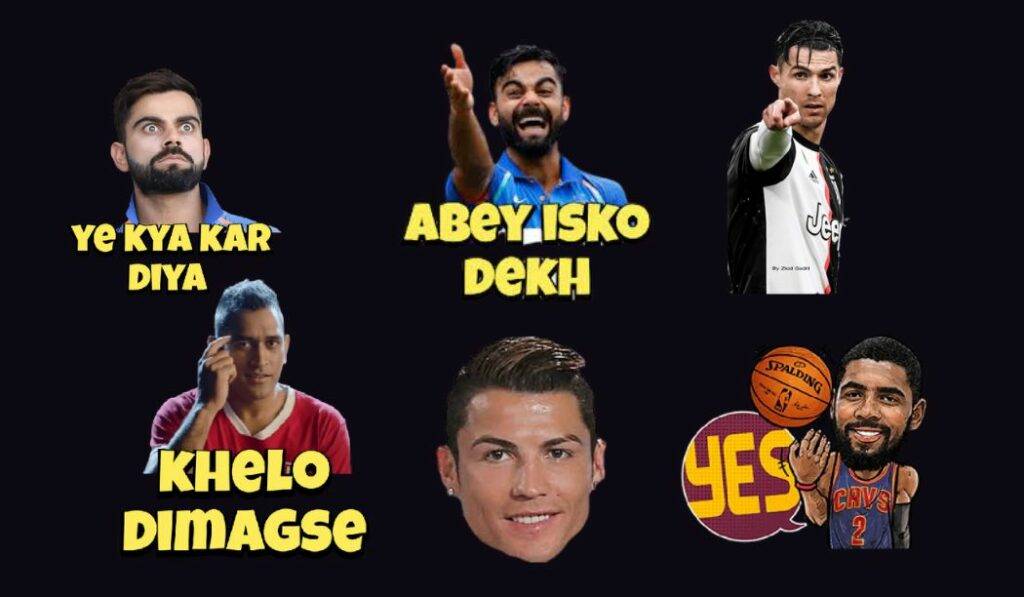 Sports are a great way to connect with people. There isn't a single person in the world who hasn't played any sports or talked about it. To make these sports conversations in Whatsapp more engaging, there are Sports Whatsapp Stickers. Stickers are available for every sport, from Football, Cricket, and Basketball to chess, badminton, and combat sports. You can use them to support you're favorite team or player in a chat.
---
Bollywood memes & funny stickers for Whatsapp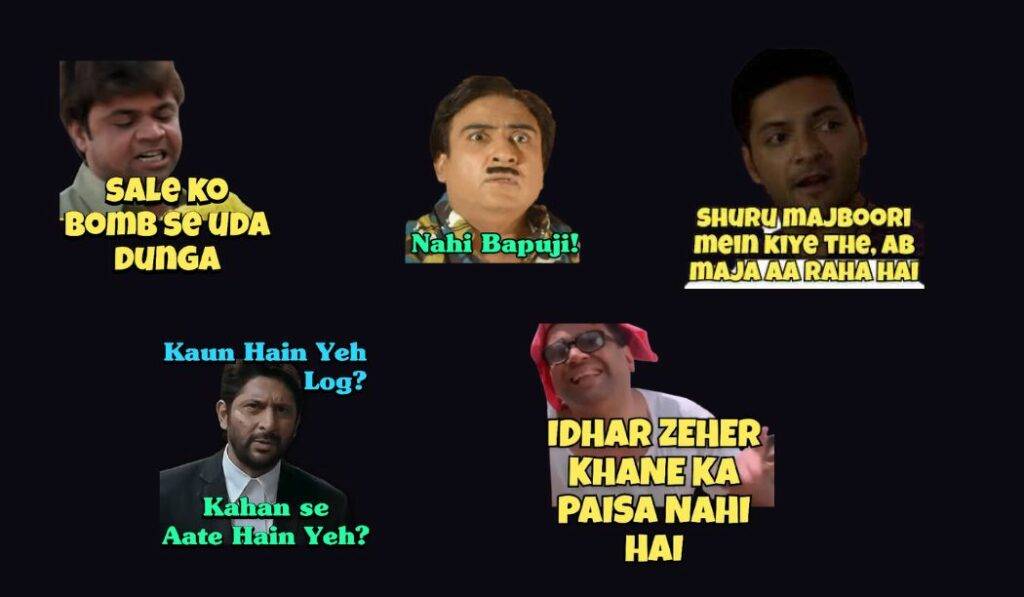 Anyone who watches Bollywood movies knows how funny some Bollywood movies can get. Some funny Bollywood movies from actors like Akshay Kumar, Paresh Rawal, Jhonny Lever, etc, have provided some of the best dialogues. If you're a fan of these dialogues, then you will be happy that there are funny WhatsApp Stickers of these dialogues. They are funny and savage, making them perfect for chat replies.
---
Prank Stickers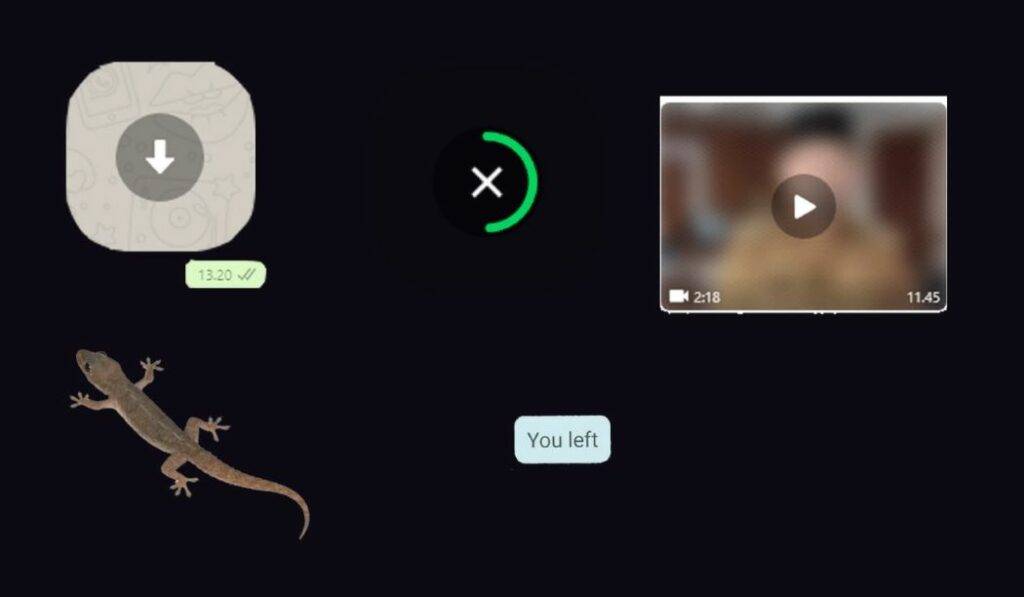 Everyone loves to prank someone cause they are a fun and Harmless mode of entertainment. Pranking in chats may refer to lying with words that sometimes get boring. So what if there are stickers that can pull off a prank? Yes, there are prank stickers for WhatsApp, and some are really good ones. You will find broken screens, "This message was deleted" prompts, and videos that are not loading among the prank stickers.
---
Superheroes Stickers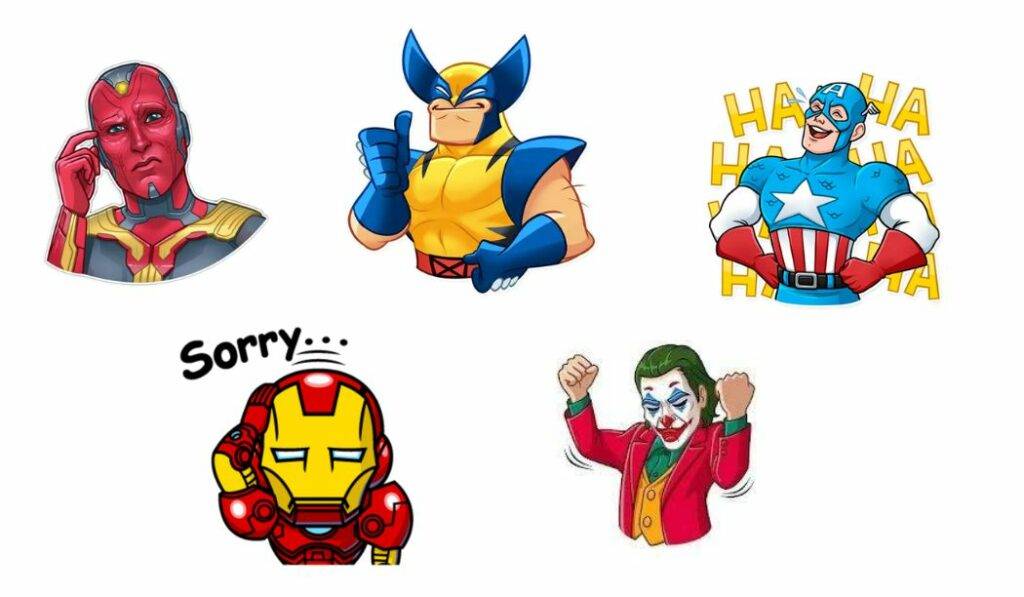 Everyone has their favorite superheroes, and talking about these superheroes makes them Excited. With the majority of superheroes coming out from Marvel and DC franchises, every time there's a new movie from a studio, there are discussions in the chats. Are you a Marvel, DC, or another superhero series/franchise fan? If yes, then you definitely want some superhero Funny Whatsapp stickers to Chat.
---
Characters- Celebrity WhatsApp Stickers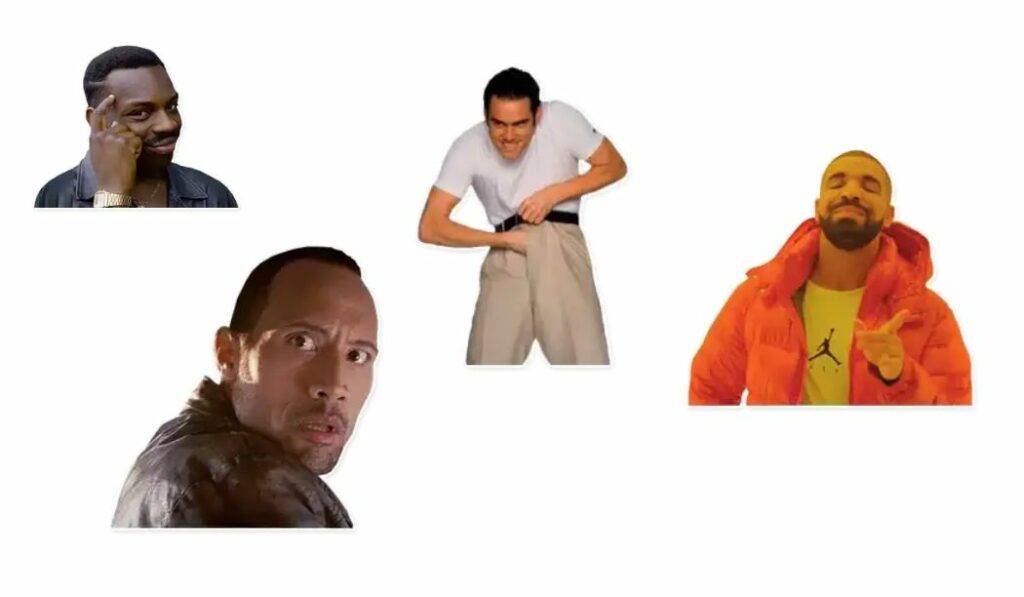 If you have a celebrity you idolize or admire, then you sure talk a lot about he/she in the chats. You'll surely love these Celebrity Funny WhatsApp stickers while chatting with someone. In these stickers, Celebrities' most iconic moments or lines are captured as stickers, whether they are in movies or real life.
---
K-pop Stickers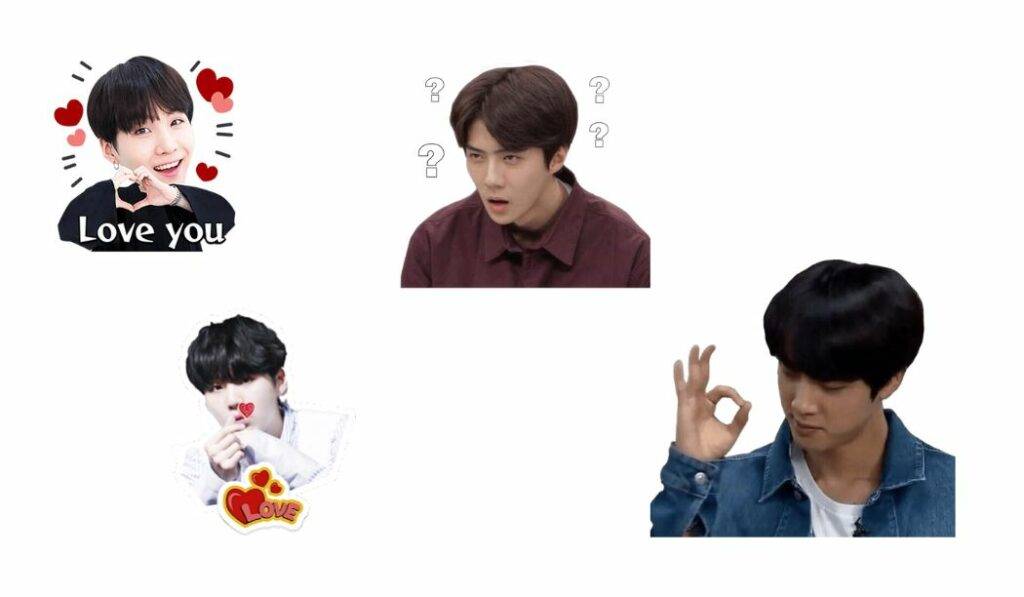 K-pop arguably has one of the biggest fanbases in the music industry. So, there are surely K-pop Whatsapp stickers for the people who idolize K-pop bands and singers. They can express their love for their favorite K-pop personality through stickers. You can find stickers of any K-pop star or group, such as BTS, Black Pink, TWICE, XEO, NCT, and many more. For Kpop Fans, these are Undoublty the best Whatsapp sticker.
---
Animals Sticker- Dogs and Cats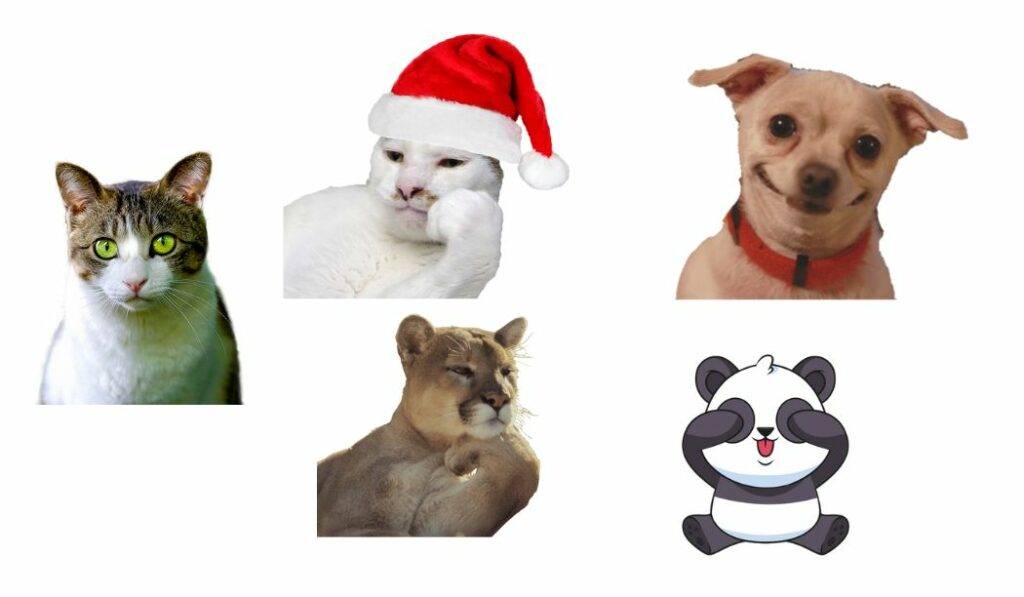 Everyone loves animals, whether they are domestic or wild. Mainly Dogs and Cats are involved in a conversation since they are the ones which are widely domesticated. So, to spice up your conversation about such animals, there are Whatsapp stickers on Dogs and cats. Some stickers straight up portray the cuteness of cats and dogs while others are memes of them like dodge dog, crying cat, or the  "women yells at the cat."
---
Pokemon Stickers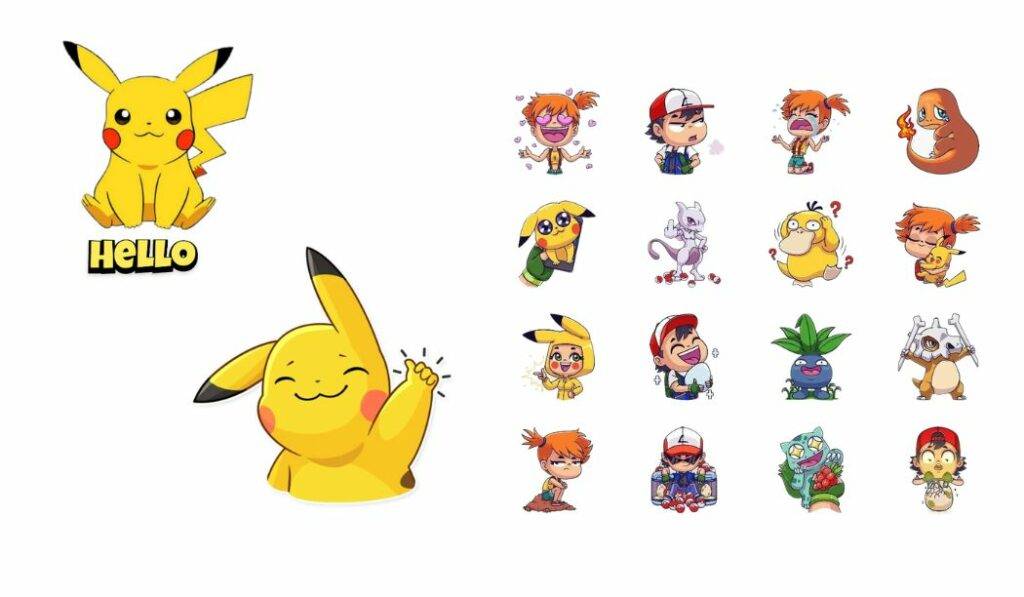 Pokemon is one of the biggest and most successful animated series. Due to it being aired for more than 20 years, Pokemon has gathered a lot of fans across the world. Pokemon also makes headlines now and then, so it's a hot topic for conversation among pokemon lovers. Chatters can use Pokemon stickers in WhatsApp to spice up these pokemon talks. You can find pokemon stickers ranging from Ash, Pikachu, Charizard, Charmander, Bulbasaur, and many more.
Personal Sticker for WhatsApp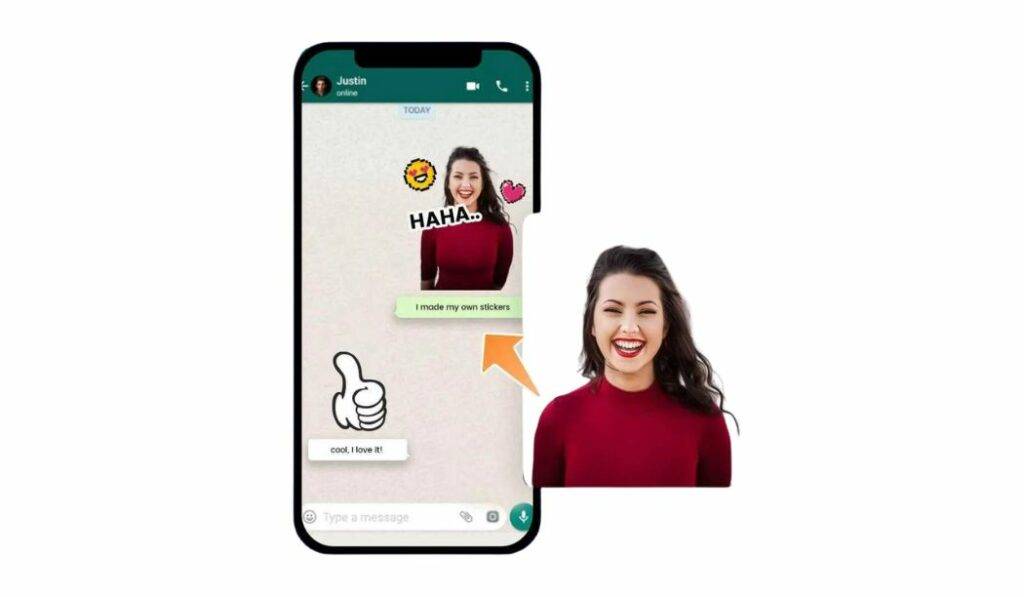 Do you know what's more fun and amazing than the above-mentioned stickers? Making your own custom stickers. Personal stickers lead to a more engaging conversation cause they are more relatable to you. Creating custom stickers using personal photos or videos adds humor to conversations and creates a shared understanding among friends. The customizing aspect of these stickers makes them one of the best WhatsApp stickers. You can get these personalized stickers in both android and IOS using several apps and platforms.
---
FAQ For Best WhatsApp Stickers
How to add stickers to whatsapp (iPhone & Android)
Open the WhatsApp app.
Click on the "emoji" icon next to the text input field.
Tap the "sticker" icon at the bottom.
If you haven't added stickers, tap the plus sign to download stickers from the sticker store (app or web app).
Select the sticker you want to use and tap it to send.
You can also create your own stickers and add them to WhatsApp by using third-party sticker maker apps, then importing them into WhatsApp.
How to make Whatsapp Stickers
Download a third-party sticker maker app (Sticker.ly, Stackify) from the app store on your smartphone.
Open the app and select "Create a new sticker pack."
Add a name for your sticker pack and upload the images you want to use as stickers.
Edit the images as desired, including cropping or adding text or borders.
Save the stickers to your phone.
Open WhatsApp App and go to the chat where you want to use the stickers.
Tap the "emoji" icon next to the text input field and tap the "sticker" icon.
Tap the plus sign to add a new sticker pack.
Select the sticker pack that you created using the app, and done! Now you can use your own custom sticker.
How to delete stickers from Whatsapp
Open WhatsApp App and go to the chat.
Click on the "emoji" icon next to the text input field.
Tap the "sticker" icon at the bottom.
Scroll through the list of stickers and find the sticker you want to delete.
Press and hold the sticker until the "Delete" option appears.
Tap "Delete" to remove the sticker.
You can also delete an entire sticker pack by the same steps, but instead of selecting a specific sticker, you would press and hold the sticker pack icon and then select "Delete."
How to send stickers on Whatsapp
Open a chat Window in WhatsApp App.
Tap the "emoji" icon next to the text input field.
Tap the "sticker" icon at the bottom.
Scroll through the list of stickers or use the search bar to find the sticker you want to send.
Please tap on the sticker you want to send to add it to your message.
You can send multiple stickers in one message by tapping additional stickers to add them to the message.
You can also use stickers in reply to a message by tapping and holding the message you want to reply to and selecting "Reply." Then, follow the same steps to add a sticker to your reply message.
Also Read: