Over the years the mobile gaming industry has developed tremendously. With genres ranging from shooters, and RPGs, to simulators, the mobile game keeps on evolving. One of the genres which never gets boring is the Open world games. There are so many things to explore in an open-world game, and who doesn't like exploring new things?
The best open-world games might be a bit resource-heavy but it is definitely worth giving a try. This list has gathered some of the best open world games for android, so without further ado let's hop on the list.
These are some of the best Open World Games for Android in 2023
---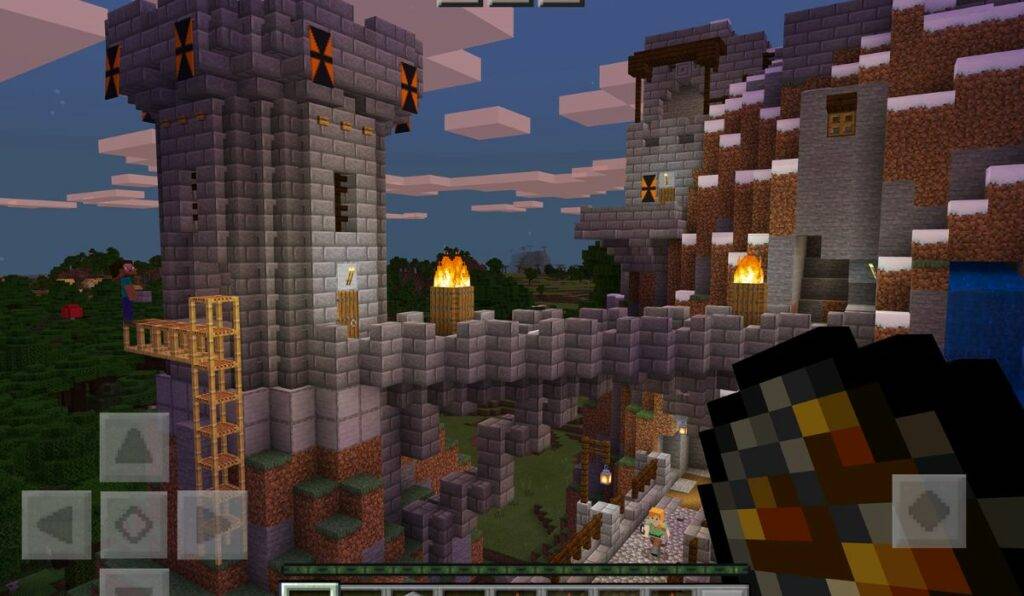 One of the best open-world games on PC of all time, Minecraft, also has a mobile app called Minecraft: Pocket Edition. Nearly all of the features included in the PC version, including multiplayer, creative, and survivor modes, are available on the mobile version.
In the game, you travel across an endless world collecting materials, crafting items from those materials, and constructing bases to defend yourself from enemy hordes like zombies and skeletons that emerge at night. As you can build anything in this game, your creativity is the only limit. So grab your tools and hop on to the world of Minecraft to mine and build.
---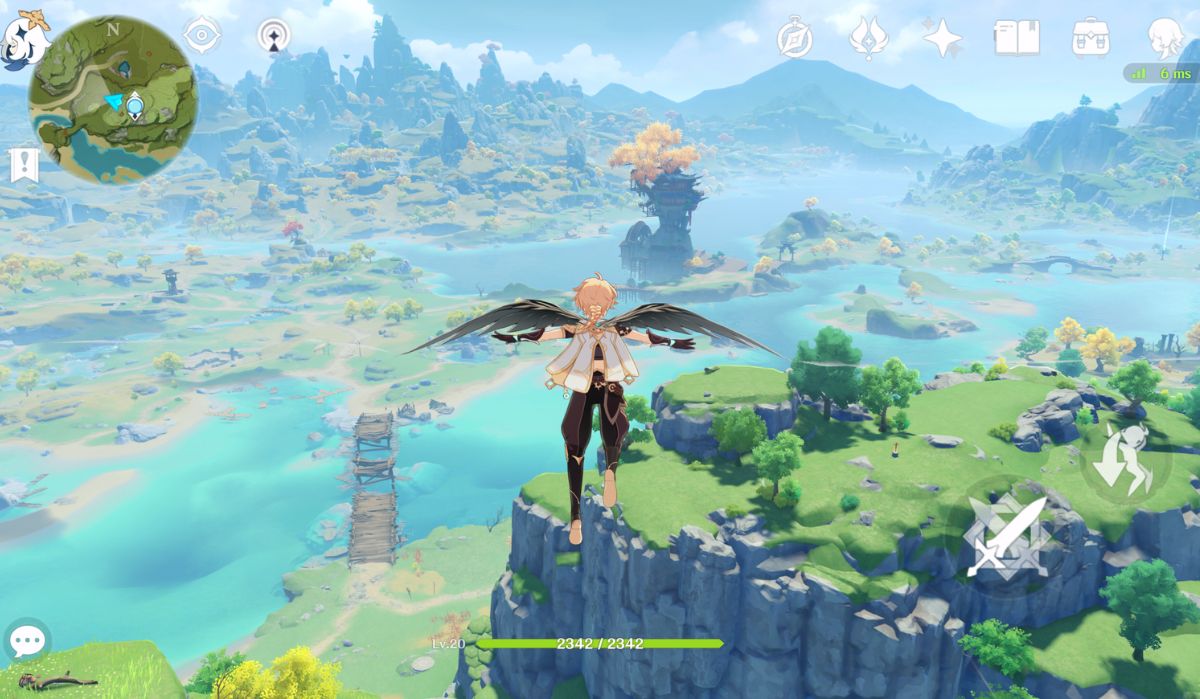 Genshin Impact is our second choice on the list of best open world games for Android. Genshin Impact is a fan-favorite open-world game available on android. The action role-playing game is set in the fantasy world of Teyvet. Due to its captivating characters, vast setting, and gorgeous graphics, Genshin Impact is well-liked among gamers.
The game is available for free, and users can buy new characters using in-game items or real money. Players can explore the map with their characters while using their characters' skills and weaponry to take out foes. You can also do several tasks to acquire strong artifacts and craft them to produce new skills. Genshin Impact might be one of the best free open-world games for android.
---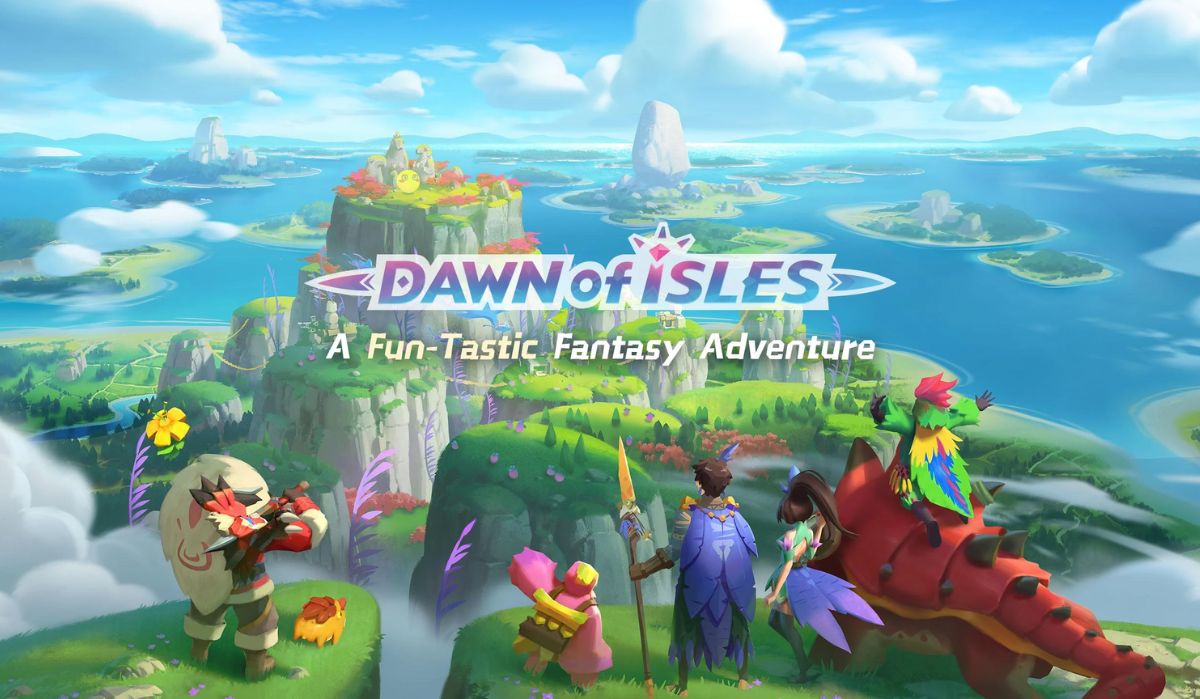 If you have played Legends of Zelda, then this game will give you some similar vibes. Dawn of Isles is an MMO RPG game set in a fantasy world that lets you explore its enormous map.
You can interact with 100s of characters, collect resources, craft amazing items, and fight off devious foes in this game. Before you play, you choose your characters which can be customized heavily. There is a wide range of challenges and activities available in this game, so you will always be occupied.
---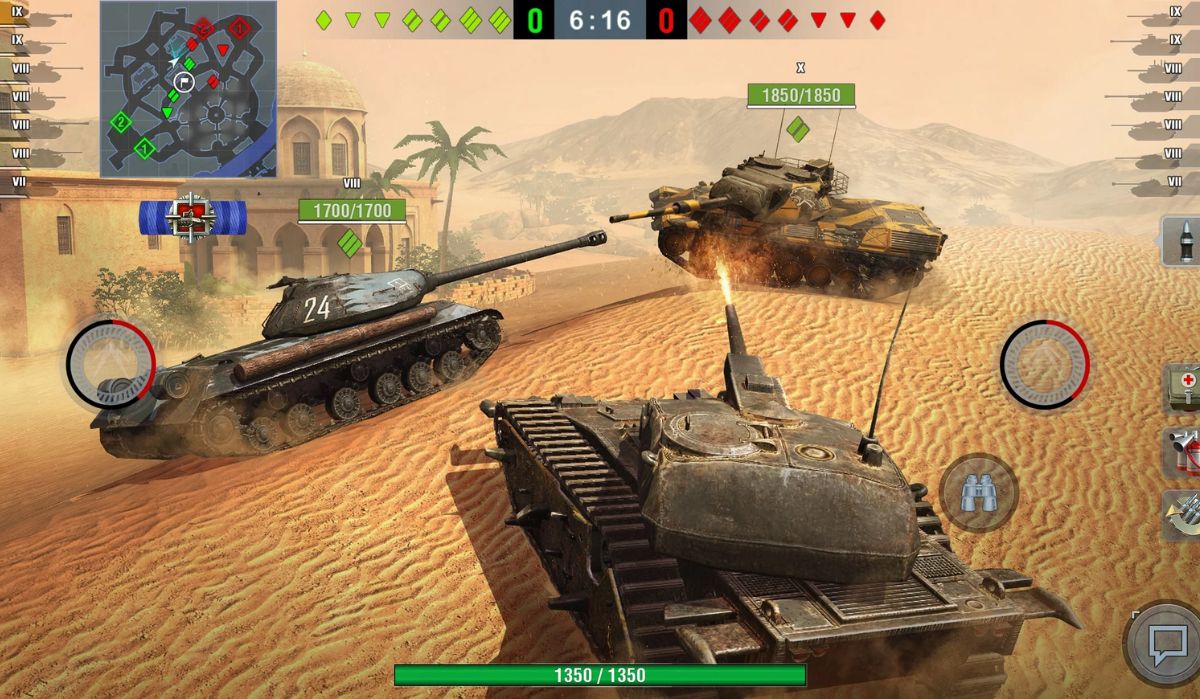 There is a good chance that you have seen ads for this game somewhere but haven't played it. But now is the time to check this game out. World of Tank is a PVP MMO where you battle opponents using Tanks. This game is a unique open-world game involving tanks.
This game features incredible graphics and historically accurate WW2 tanks from countries like France, Germany, USSR, Japan, and many more. With a wide range of more than 25 battle arenas and customizable tanks, you are unlikely to get bored. Make sure you have memory left on your device cause this game will eat up to 2.5GB of memory initially. If you like explosive games, then this one is highly recommended.
---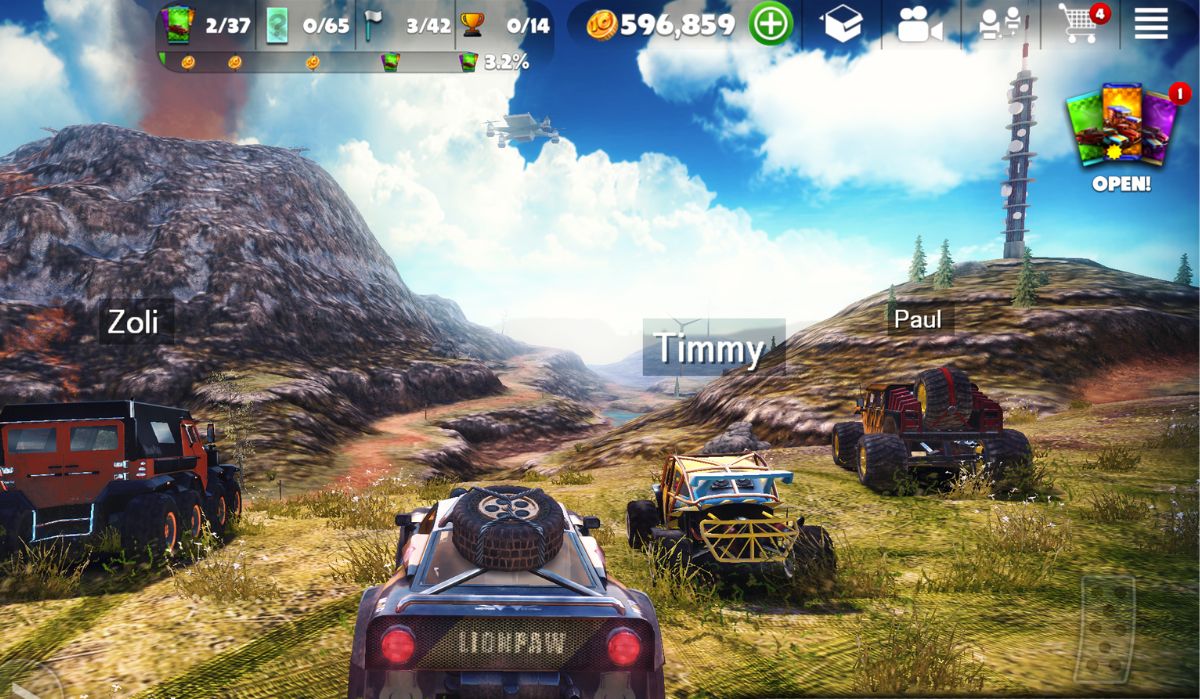 Off The Road is our fifth choice on the list of best open world games for Android. Traditional racing games may not be to everyone's taste, but some of us prefer exploring new things with our vehicles. This game hits that spot right on. Off The Road is an off-road driving simulator game with amazing graphics. This game might be the best open-world driving game for android.
There is no limit to where you can drive your vehicle in this game, from mountains to oceans you name it. using off-road 4×4 cars, trucks, off-road behemoths, boats, and helicopters, you can participate in challenges with friends or do tasks like transportation and construction. This game is highly recommended if you like racing games in general.
---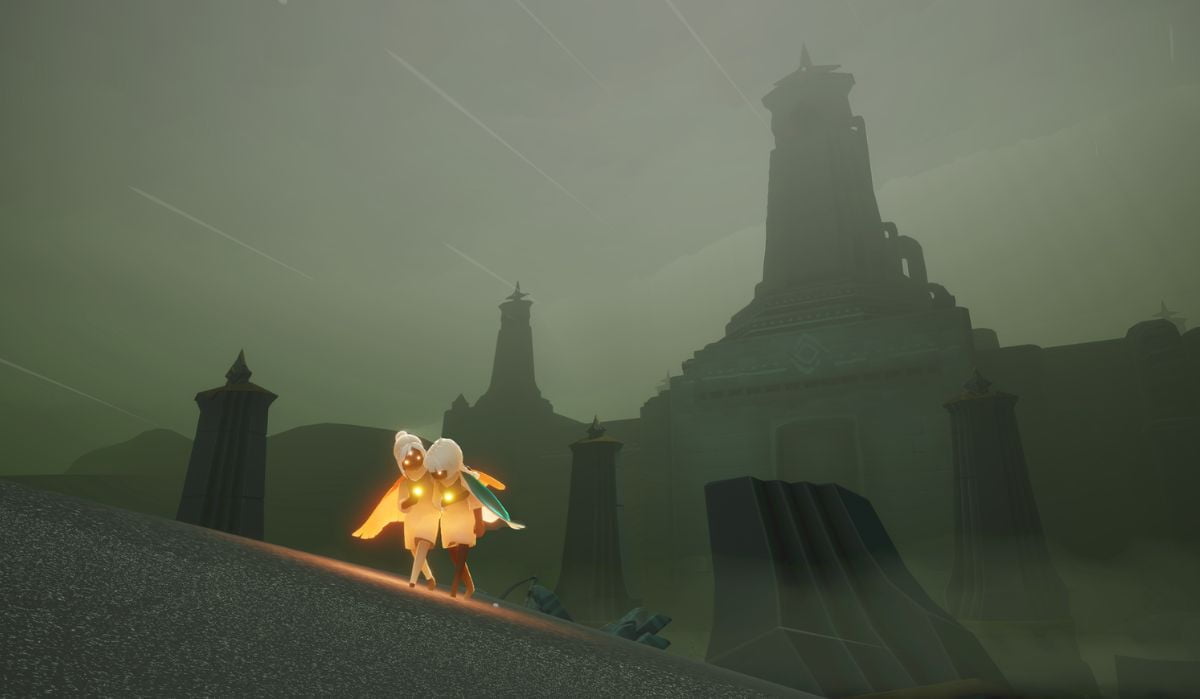 Sky Children of Light is an open-world MMORPG game where you uncover secrets of the sky. The visuals and soundtracks are simply some of the best in this game category. This game lets you explore 7 realms solo or with friends.
You embark on an adventure into darker realms, save spirits, and uncover ancient treasures. Overall this is a stunning and relaxing game, with pleasing graphics and soothing soundtracks. So, you should definitely put on some headphones while playing this game. If you're searching for an Offline open-world game for android then this game should be the one to play.
---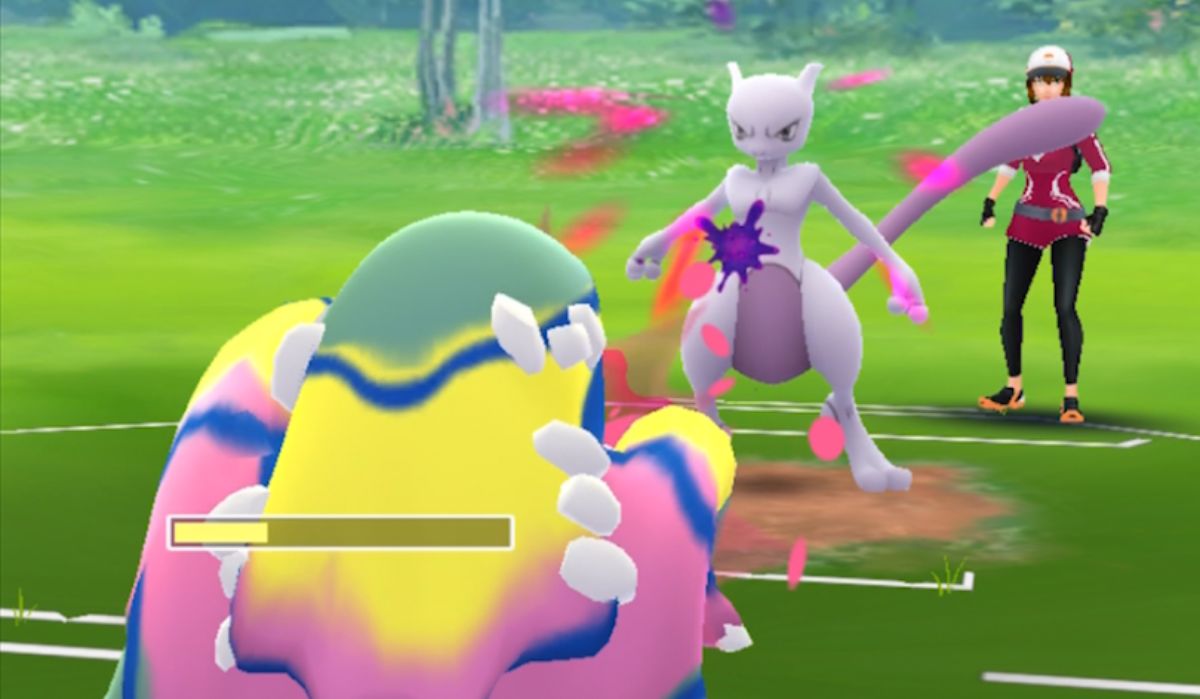 Pokemon Go is our next choice on the list of best open world games for Android. This two Player game may look very plain at first glance, but don't let the graphics fool you. This game offers a wide catalog of arcade games ranging from ping pong, Tic tac toe, and memory games to pinball, minigolf, and many more.
You compete with one of your friends on the same device. Once you start winning or losing against your friend, it will be more challenging and fun. Even if you get bored with one game you can just hop on to another. With more than 70+ games, you'll have a lot of fun playing 2 player games. Due to the large catalog of fun games, 2 player games are surely one of the best free offline android games. This game is highly recommended if you want to have a one-on-one battle with your friend.
---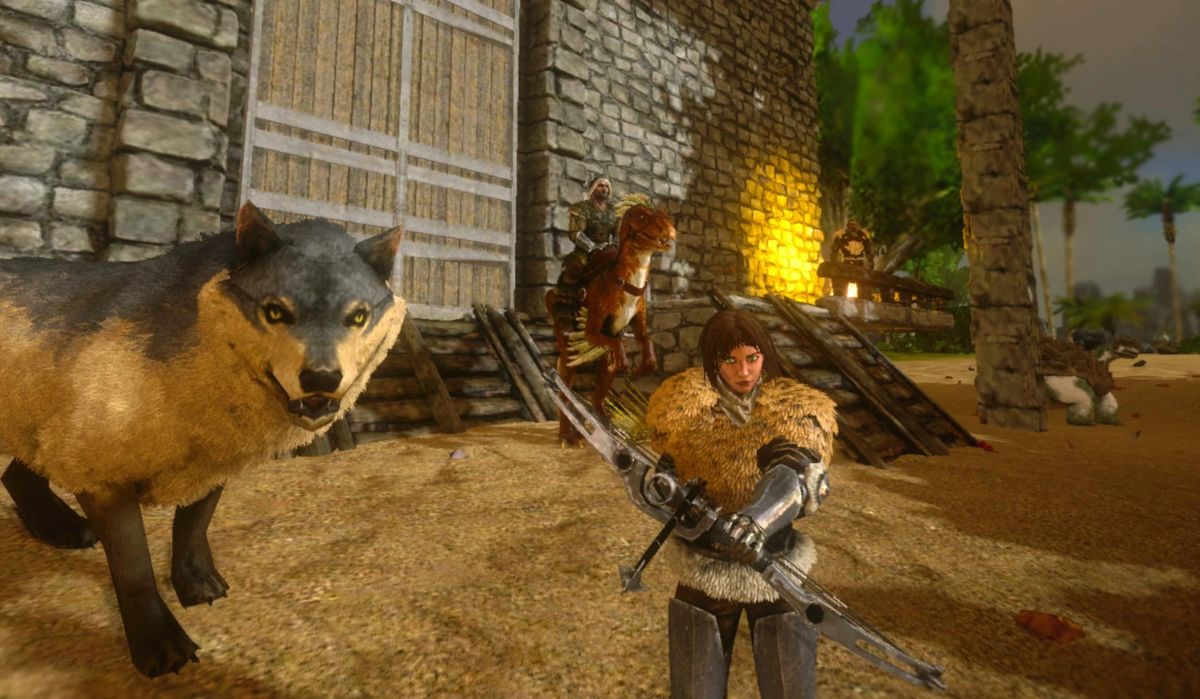 Ark Survival Evolved is a survival game based in a Jurrasic park-like world. Ark: Survival Evolved is an open-world survival game that was released in 2015 by Studio Wildcard. Players are stranded in a world filled with dinosaurs along with some other creatures.
In the game, players are stranded on a mysterious island and must survive by gathering resources, building shelter, and taming and riding dinosaurs. The game features a wide variety of creatures, each with its own unique abilities and behaviors, and players can team up with others to form tribes and build large bases. The game is free and also offers a subscription with additional in-game perks.
---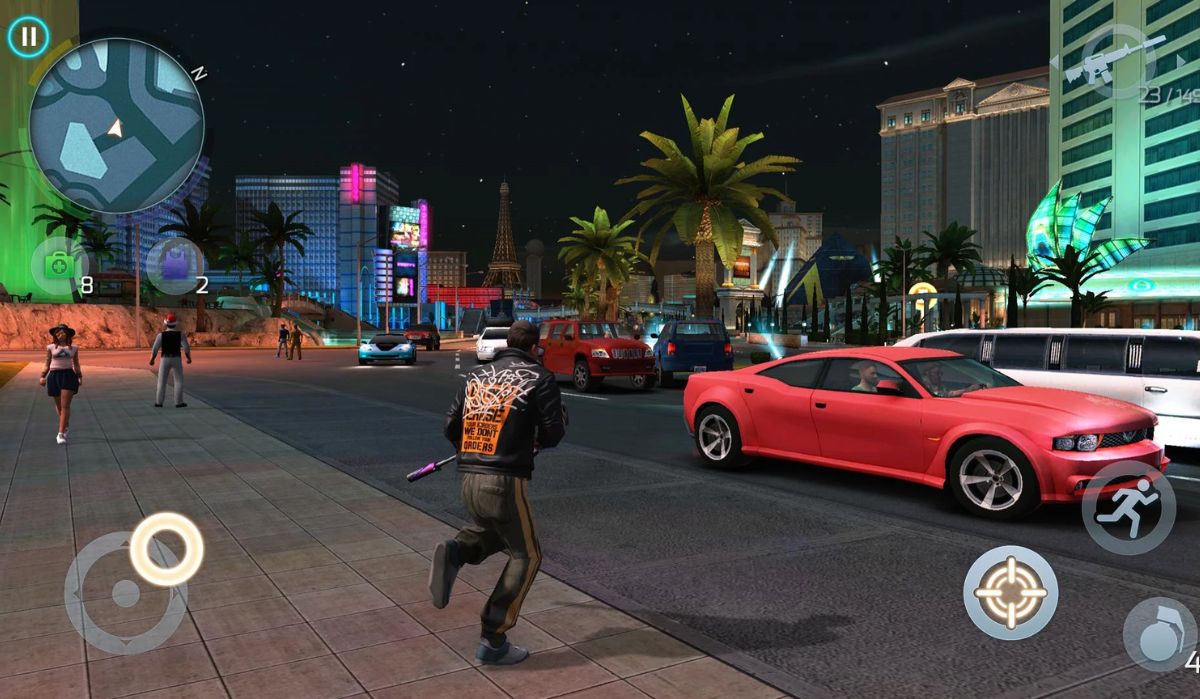 The next game on our list is similar to GTA V but free of cost. Gangster Vegas is an open-world action game developed by renowned game company Gameloft. As the name suggests the game is set in Las Vegas.
Players take on the role of a rising MMA fighter who gets caught up in a criminal underworld. The game features a large open-world environment, allowing players to explore different neighborhoods and landmarks in the city, and a variety of missions and side activities to complete. Players can steal cars, participate in street races, and engage in gunfights with rival gangs. It is not comparable to the likes of GTA V but the game does come with a good open world with action elements.
---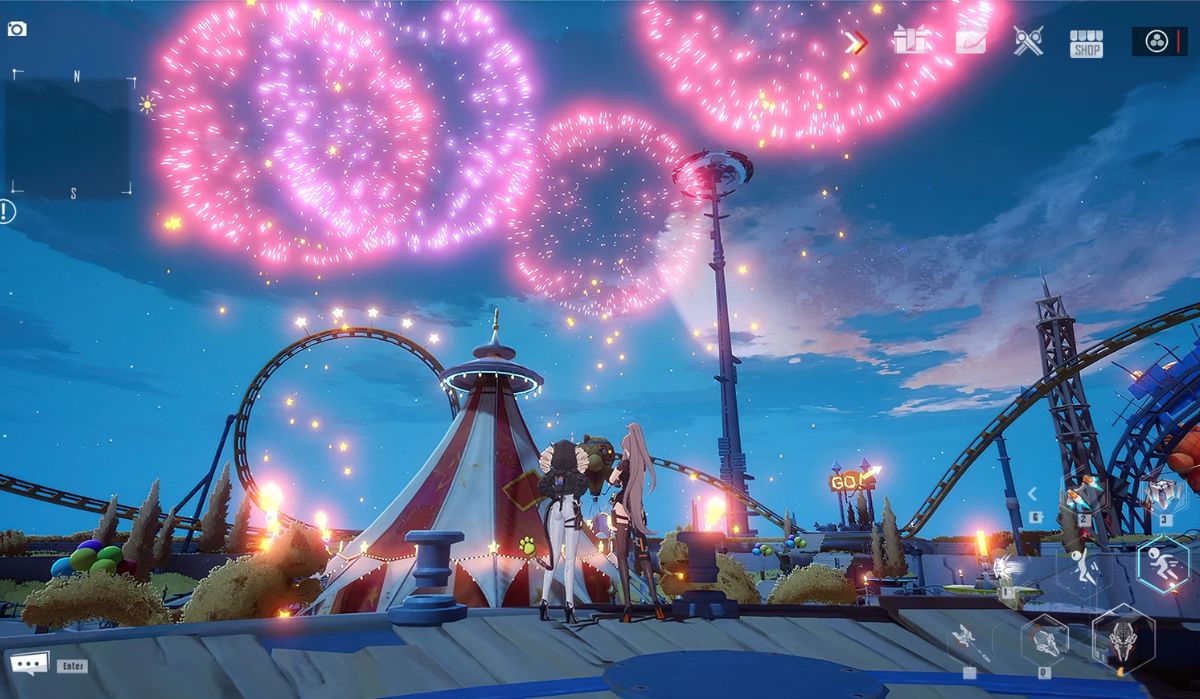 Smash Hit became an instant hit when it was released in 2014 and still to this day it is one of the best offline games for android & IOS. The game is all about smashing glass obstacles that come your way while traveling through a 3D environment.
A set of balls is available at the start of the game and the number of balls you throw simultaneously increases with a successful hit spree. The game uses a first-person perspective and the player controls the movement of a steel ball through the levels. The graphics of the game are simple yet elegant, with a monochrome color palette and a minimalist design. Smash Hit is a great game to play when you have a few spare minutes and want to relax and unwind.
---
Well, that's all I had on my list of best open world games for Android in 2023. If you have any queries or suggestions, feel free to drop them in the comments section below. Thanks a lot for reading.
Also Read: