Nowadays everyone has got a smartphone in their hand which has made everyone call themselves a gamer. Well, offline games are not as popular as they used to be, but we still have a little demand.
They are ideal for killing some time when you're away from home with no wifi connection. It is easy to recommend online mobile games because they are relevant today but if you're in search of the best offline android games then the good ones are difficult to find. Worry not, cause this list brings you some of the best offline games for Android. So without any further ado, let's get started.
These are the best offline games for Android in 2023
---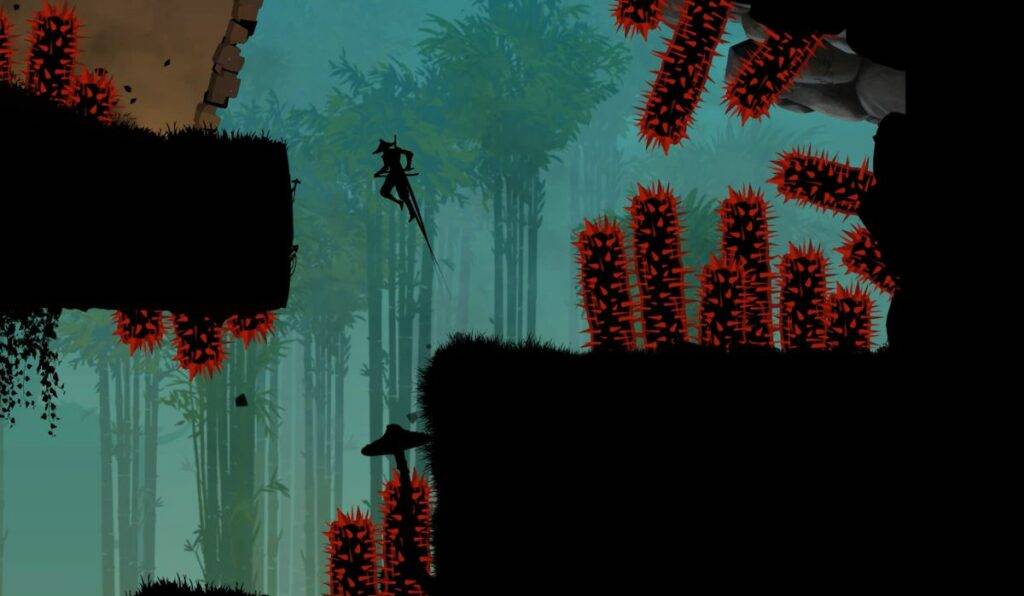 The first game on our list is Ninja Arashi 2. It is a 2D action game that features a small storyline in which a Ninja Named Arashi is on a mission to save his kidnapped son. The game consists of 4 acts/chapters which include a series of levels and a final boss in each act.
You have to be quick while facing the enemies as the level progresses and some puzzles are also present in between the levels. The game has great visuals and graphics along with beautiful sound effects which make the gameplay immersive. Overall, Ninja Arashi 2 is a great game for fans of medieval ninja theme games and is worth checking out if you're a fan of the genre.
---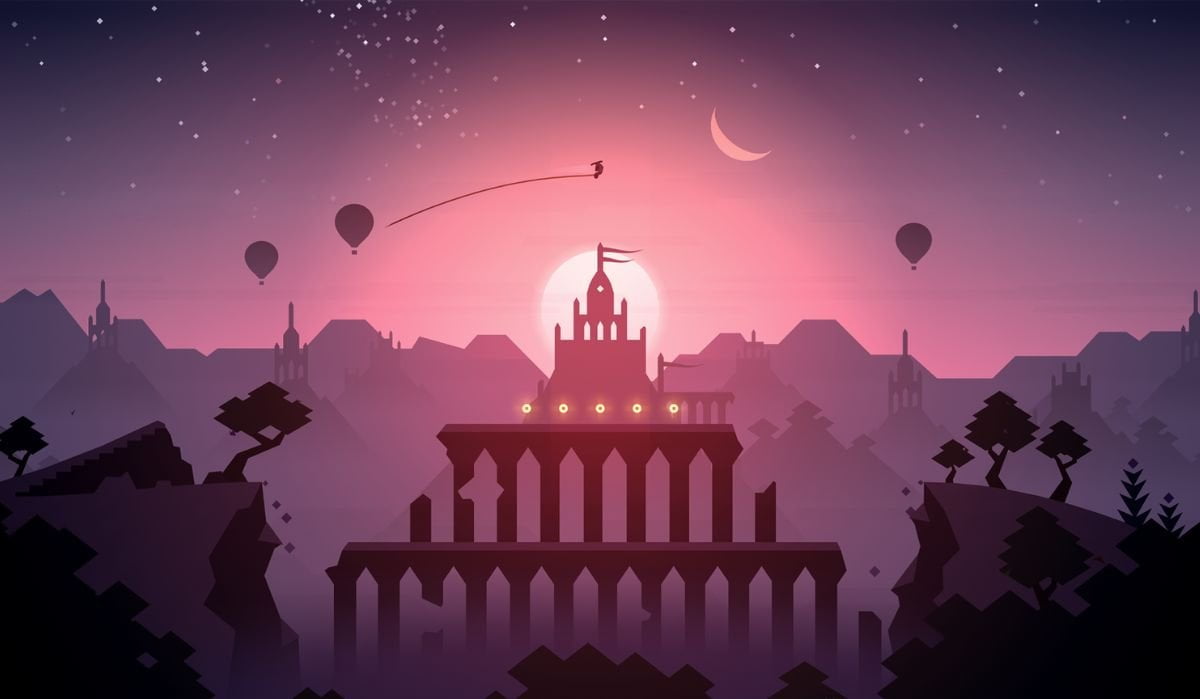 Alto's Odessy is the sequel to the popular game Alto's Odyssey. You play as Alto, a sand boarder, and hit the endless sand dunes of this game. This game might be one of the most beautiful games.
The main goal in this game is to hit a new high score by dodging obstacles, collecting coins, and power-ups along the way. In the game, players can control the character with simple one-touch controls, making it easy to pick up and play. Players can enjoy relaxing gameplay with the game's stunning visuals of the desert landscape and peaceful soundtrack. So grab you're ski gear and get ready to hit the deserts of altos' odyssey.
---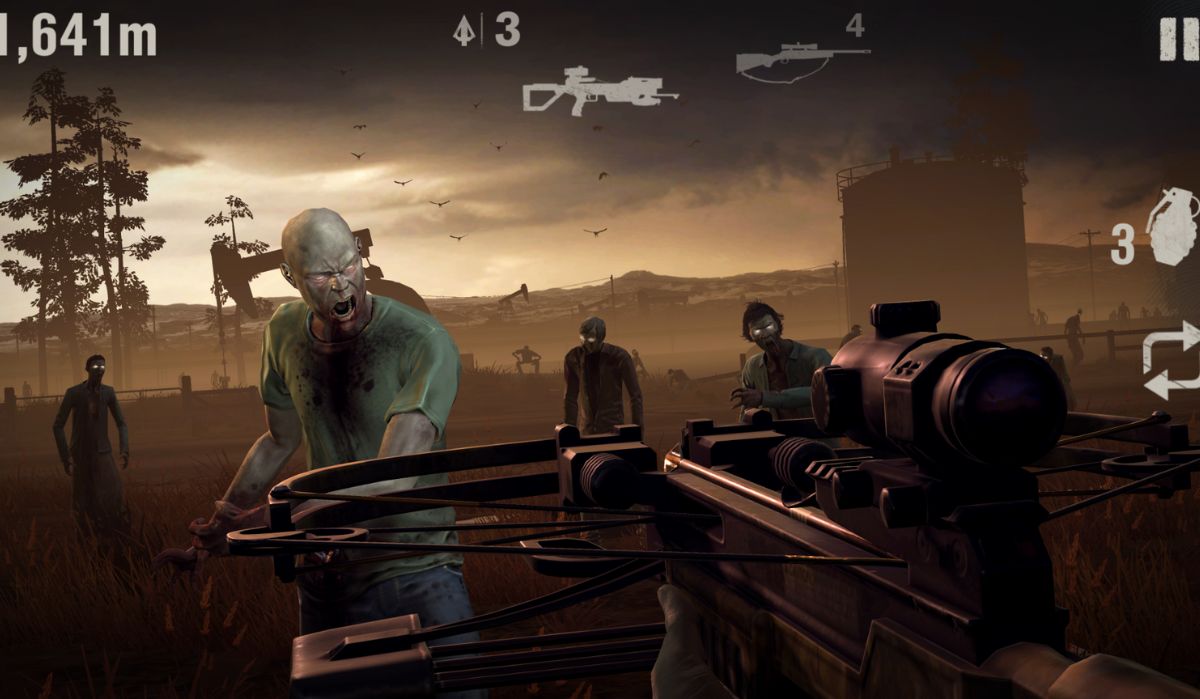 Into The Dead 2 is the sequel to the original Into the dead. The game follows a storyline where you play as James and must get your sister Helen and daughter Maggie out of the dangers of this zombie world.
Helen and Maggie narrate the new challenges and every interaction which makes the game more captivating. The game consists of seven chapters and 60 levels where players must navigate through levels, fighting off hordes of the undead while trying to survive and reach safety. You can slaughter zombies with an arsenal of weapons available in the inventory. With its great graphics and sound effects, it feels like you're playing a real horror survival game.
---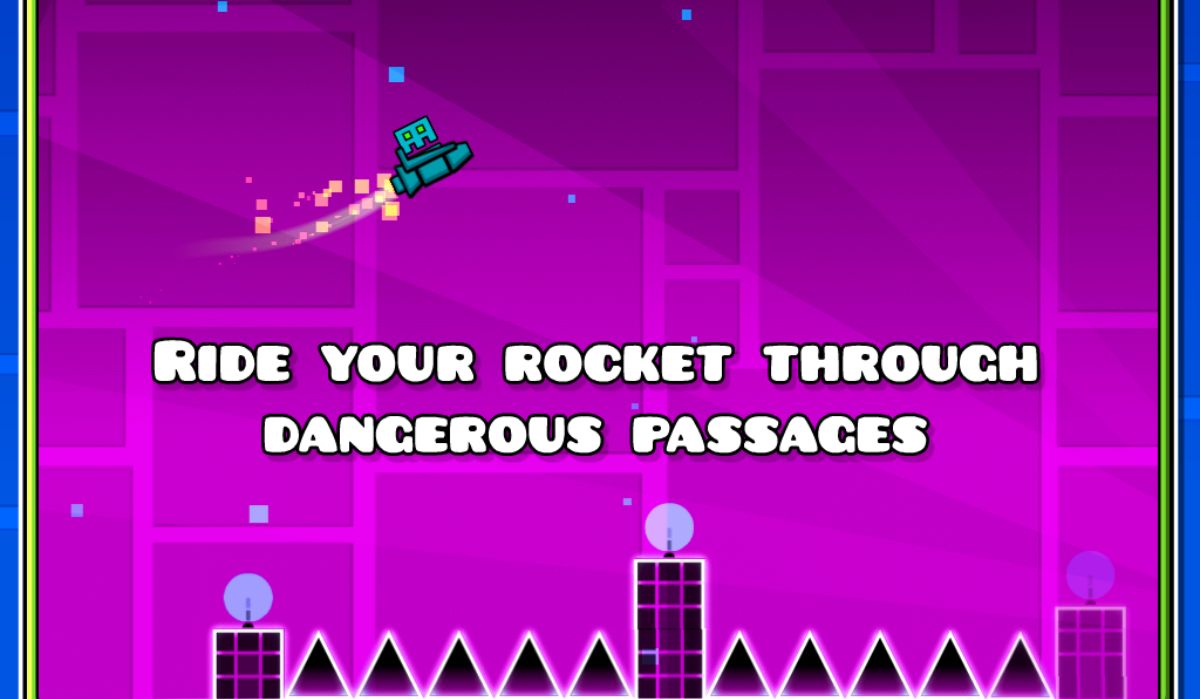 Geometry Dash is an arcade game that offers a bunch of levels with their own sweet beats for you to jam to. You control a little cube and navigate through obstacles to the rhythm of the music.
It's a pretty challenging game, but it's a blast. Plus, you can create your own levels with your own choice of music. It's a unique and fun game and I'd totally recommend playing it with headphones on for the full experience. Geometry Dash might be one of the Best offline android games in its category, If you're looking for a game that'll get your head nodding to the beat, then check out Geometry Dash.
---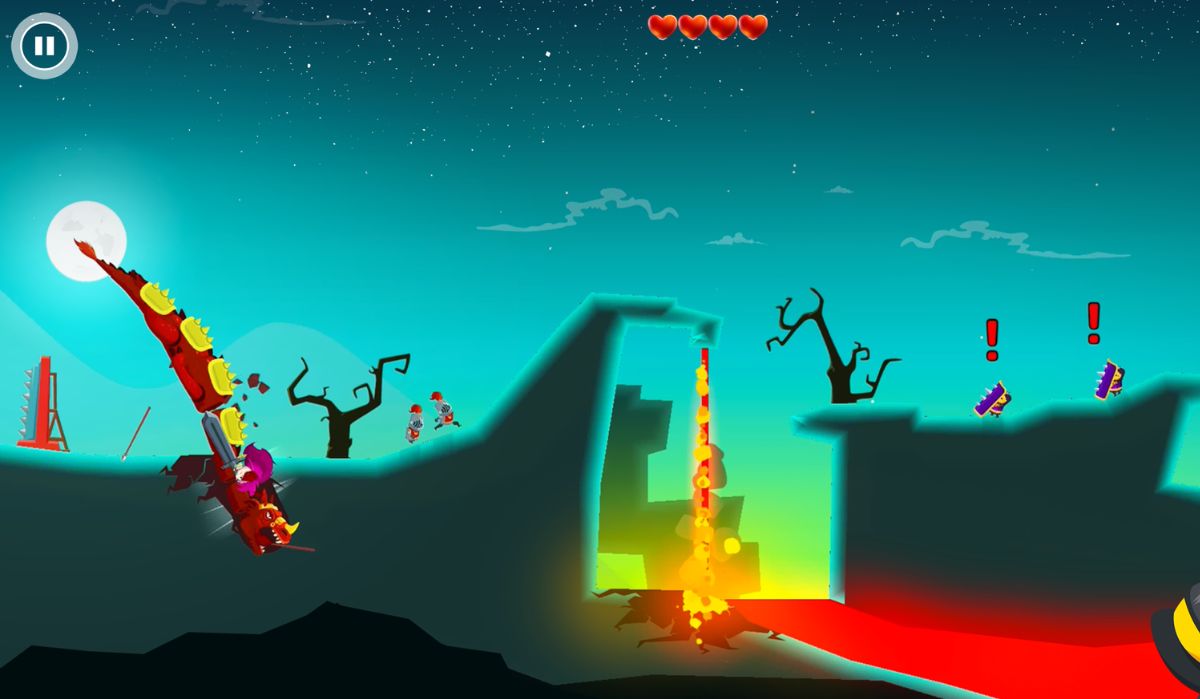 Dragon Hills is a side-scrolling game in which you control a dragon in order to save your princess from enemies. This game is easy to pick up but once you get hold of it, then it's difficult to put the game down.
The game features fast-paced and challenging gameplay, as you control the dragon to dig through the earth, destroy obstacles and defeat enemies while riding on the surface. You can upgrade different weapons and abilities of the dragon helps to pass the difficulty levels. It's a great game for fans of action and adventure games and for those who like to control a dragon.
---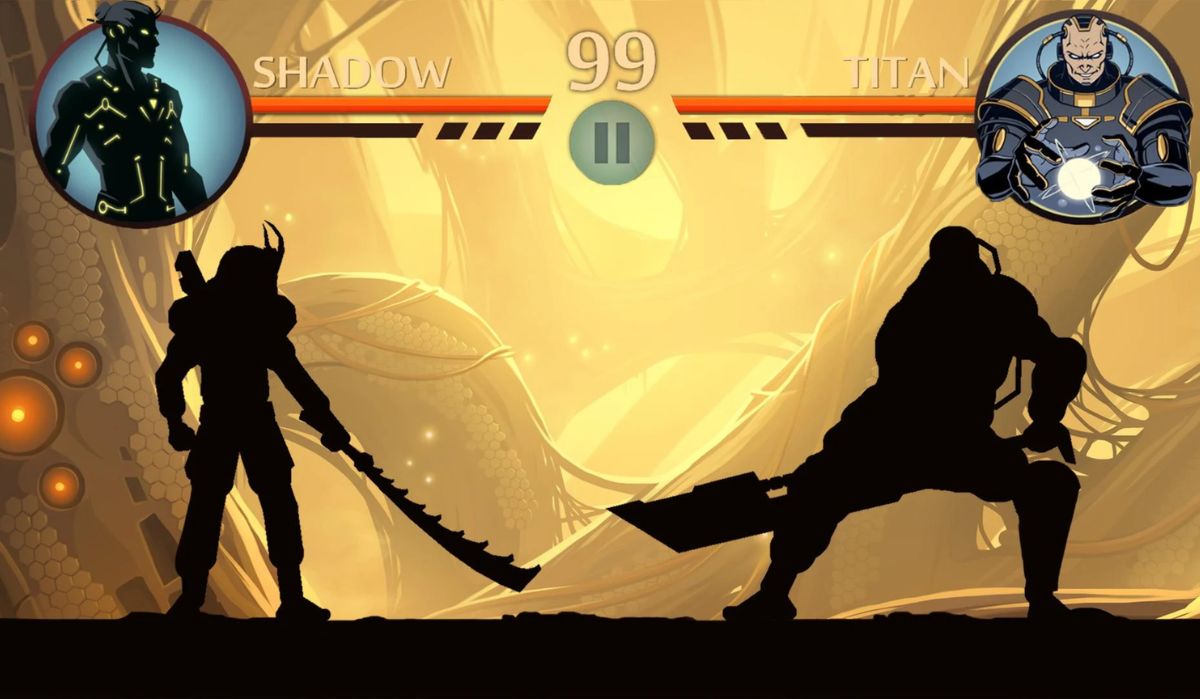 One on One combat games has been always a great way to test the fighting. Some of the OG games like Tekken and Mortal combat have made this game genre mainstream in the gaming scene. Shadow Fight 2 on mobile is equivalent to what mortal combat is to pc and consoles.
It's a 2D game where you control a character who is on a journey to defeat a powerful enemy named Shogun. The game features a variety of weapons to fight off opponents having their own set of abilities. One of the things that set Shadow Fight 2 apart from other fighting games is its unique art style. The game has a very distinctive look, with characters and environments that are rendered in a 2D style that is both detailed and atmospheric.
---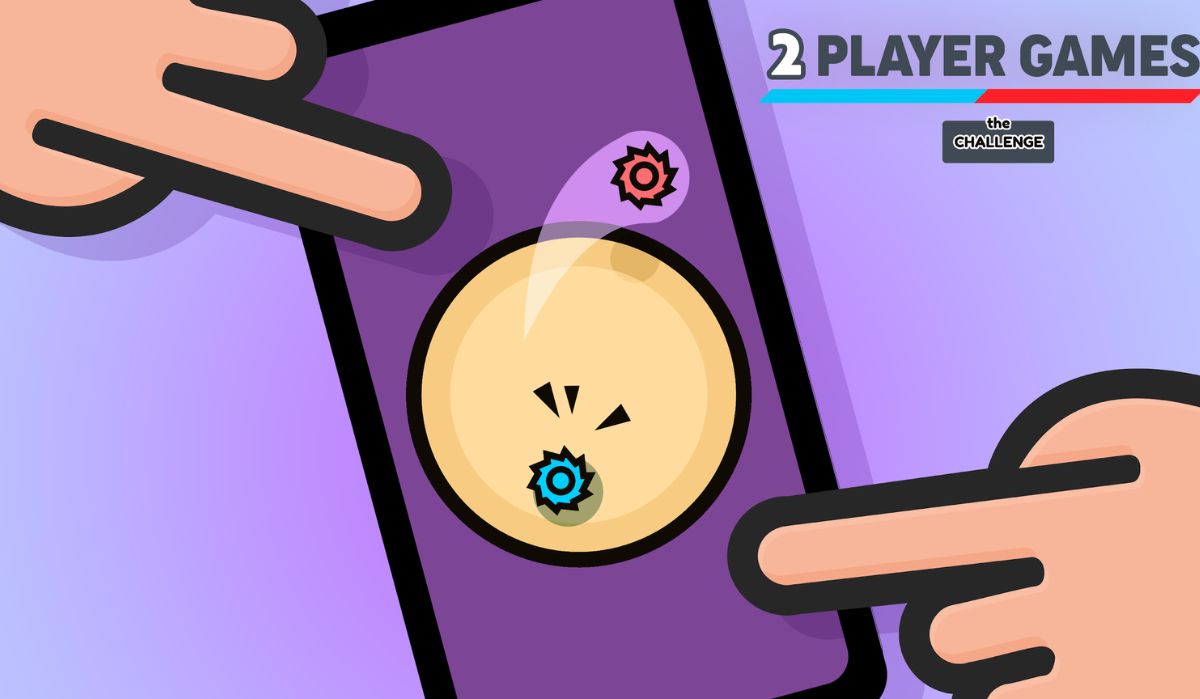 2 Player games may look very plain at first glance, but don't let the graphics fool you. This game offers a wide catalog of arcade games ranging from ping pong, Tic tac toe, and memory games to pinball, minigolf, and many more.
You compete with one of your friends on the same device. Once you start winning or losing against your friend, it will be more challenging and fun. Even if you get bored with one game you can just hop on to another. With more than 70+ games, you'll have a lot of fun playing 2 player games. Due to the large catalog of fun games, 2 player games are surely one of the best free offline android games. This game is highly recommended if you want to have a one-on-one battle with your friend.
---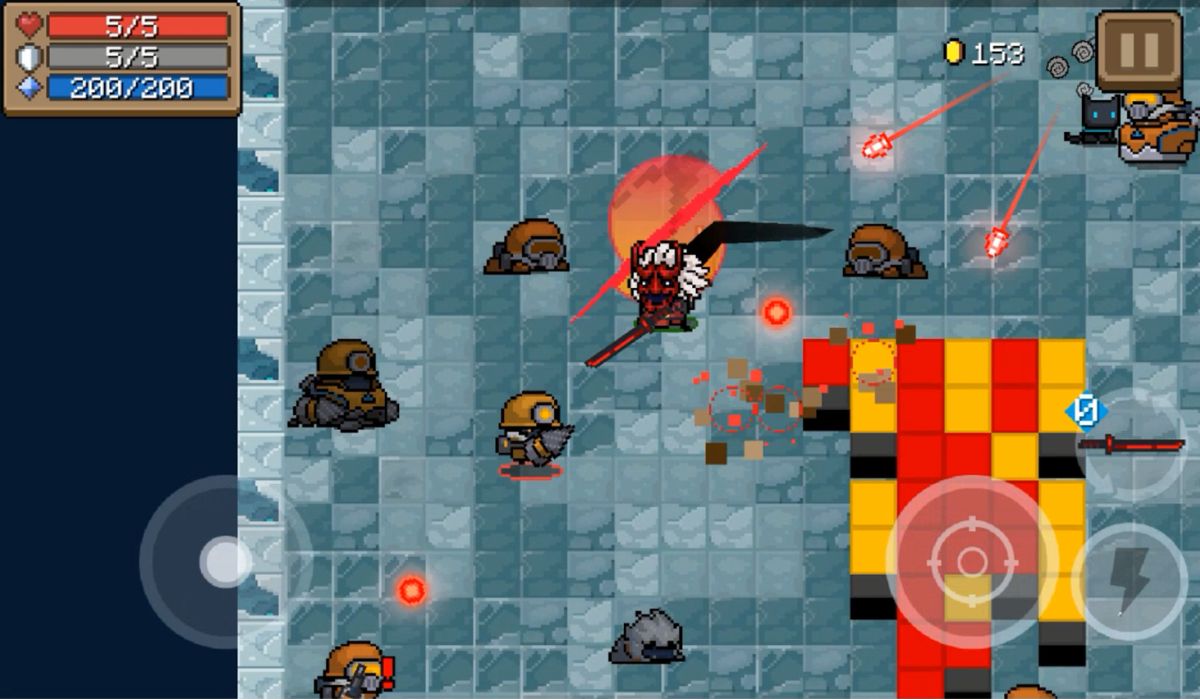 Soul Knight is an awesome game that lets you team up with your buddies and explore some pretty wild places. You'll be fighting your way through randomly generated dungeons, dark forests full of goblins, and medieval castles overrun with zombies.
Along the way, you'll be collecting all kinds of weapons, from guns to melee weapons like swords and shovels. with 20+ unique characters to play as and over 400 weapons to choose from, there's always something new to discover. The graphics may be pixelated, but it gives it a unique and aesthetic look. Soul Knight is a must-play for anyone looking for a fun, action-packed adventure.
---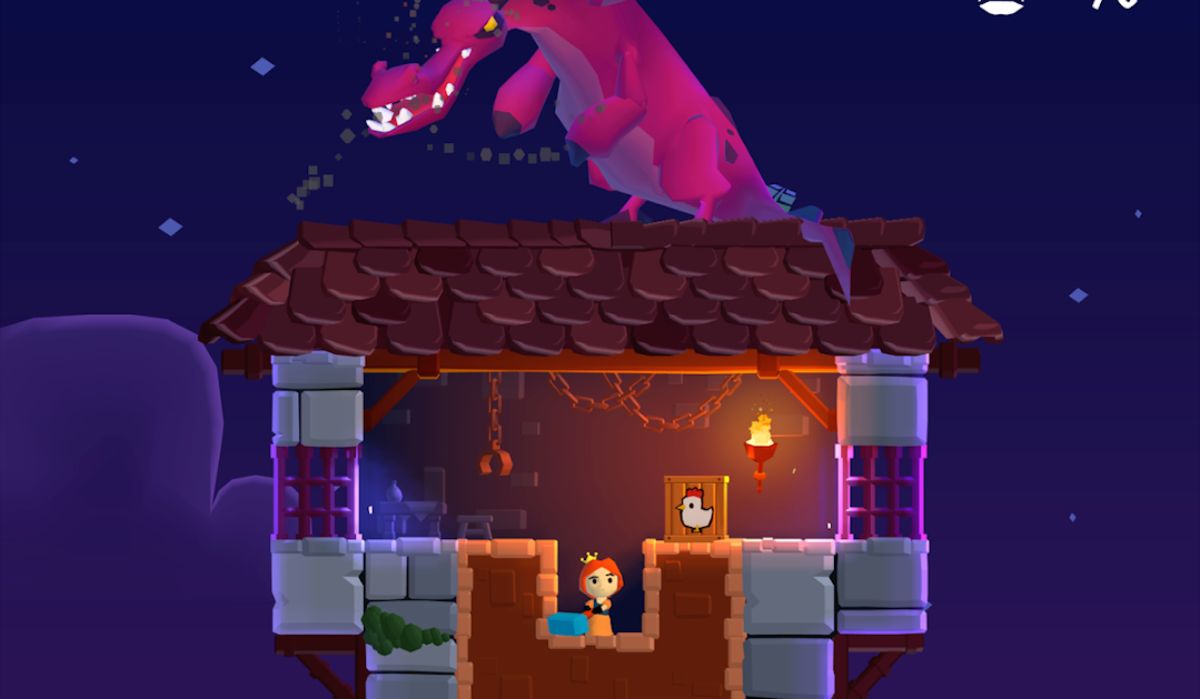 Once upon a tower is a game set in a magical world full of dangerous creatures. You play as a brave princess who must escape from a tower that she has been locked in by an evil witch.
In order to escape the tower, you must dig your way through it collecting coins and power-ups along the way. As you progress through the game, you'll encounter all sorts of strange and interesting creatures, from friendly fairies to menacing trolls. The game features a unique and colorful art style that is both charming and captivating. Overall, Once Upon a Tower is a fun and entertaining game that is perfect for anyone looking for a casual and enjoyable experience.
---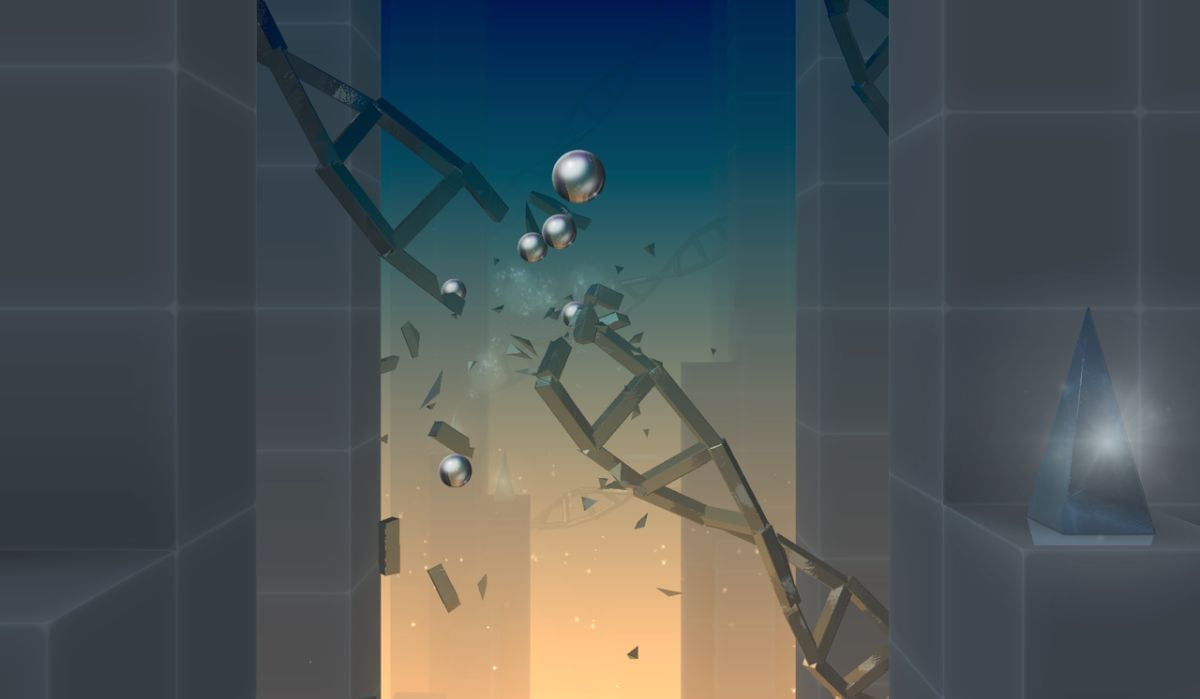 Smash Hit became an instant hit when it was released in 2014 and still to this day it is one of the best offline games for android & IOS. The game is all about smashing glass obstacles that come your way while traveling through a 3D environment.
A set of balls is available at the start of the game and the number of balls you throw simultaneously increases with a successful hit spree. The game uses a first-person perspective and the player controls the movement of a steel ball through the levels. The graphics of the game are simple yet elegant, with a monochrome color palette and a minimalist design. Smash Hit is a great game to play when you have a few spare minutes and want to relax and unwind.
---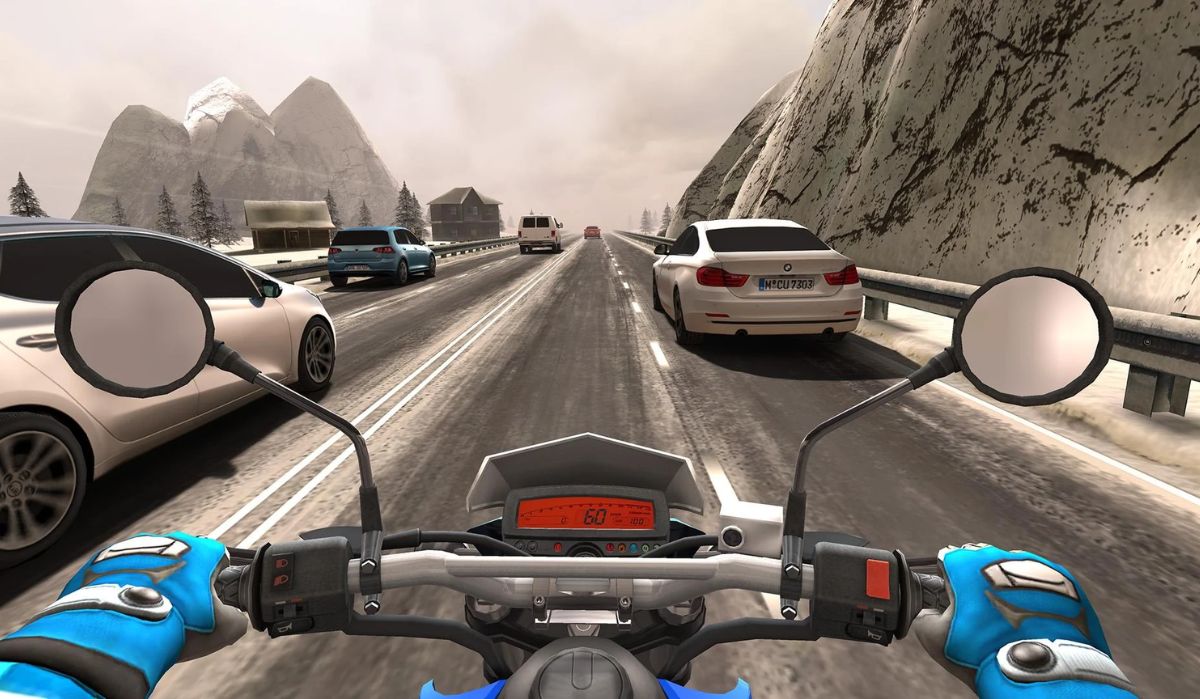 The next game on our list is Traffic Rider. It is a racing game that lets you hit the streets on some seriously powerful bikes. It's got a pretty cool selection of rides to choose from, ranging from sports bikes to cruisers.
The controls are pretty simple and easy to pick up, but it takes a little bit of practice to really master the handling of the bikes. Once you get the hang of it though, you'll be able to pull off some pretty sick stunts and maneuvers. All in all, Traffic Rider is a solid choice for anyone who's a fan of racing games and wants to feel the rush of racing on two wheels. It's got a great selection of bikes, awesome graphics, and an intense multiplayer mode that'll keep you coming back for more. Give it a try, you won't be disappointed!
---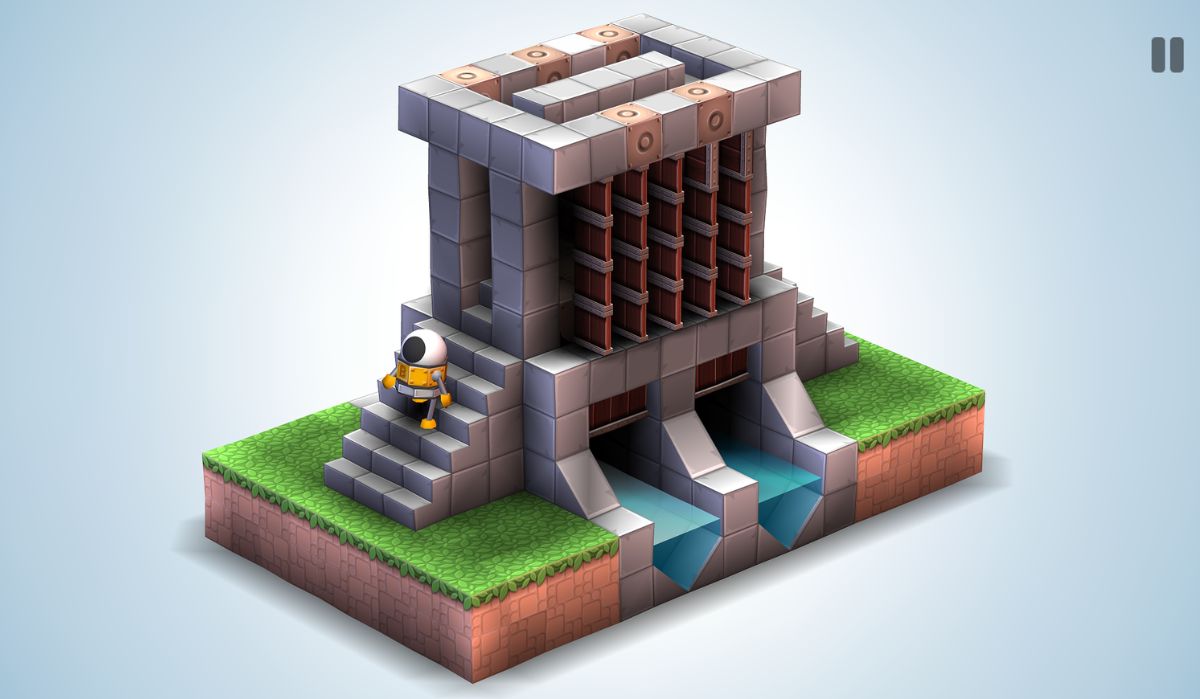 Mekorama is a puzzle game that will put your brain to work in a low-stress way. Developed by Martin Magni, the game features a cute and charming art style and challenging gameplay.
You play as a little robot that needs to navigate through different levels by manipulating the environment and using the robot's abilities. Each level presents unique challenges, so you'll need to use your noggin to figure out how to get the robot to the goal. It's a perfect game to play when you want to relax and challenge yourself at the same time. Give Mekorama a try if you're looking for a fun and brain-teasing puzzle game!
---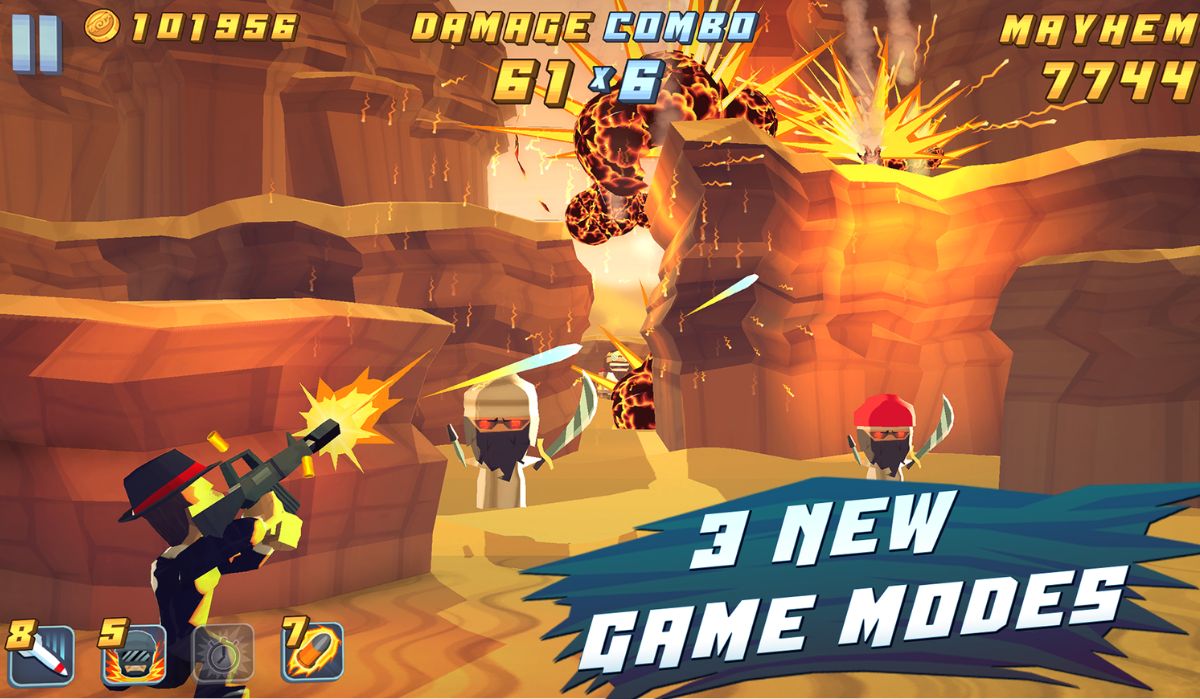 Major Mayhem is a shooter game where you play as the titular Major Mayhem, a rugged and determined soldier who's on a mission to save his girlfriend from the clutches of an evil villain.
The game is filled with a ton of different enemies, from soldiers and robots to giant mutant chickens. You'll have a blast blasting your way through hordes of baddies and completing a variety of different missions. The game is one of the best online games for android in its category. This game is a fantastic choice for anyone who wants to play a fun and entertaining shooter game.
---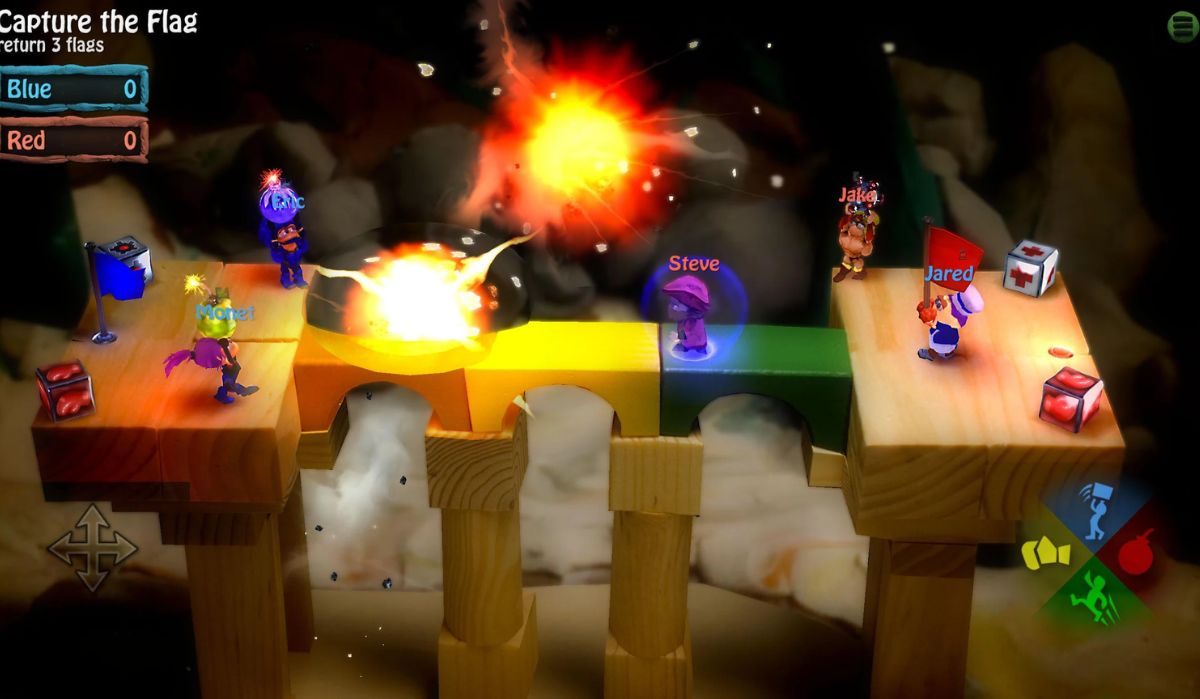 If blowing up your enemies with a bomb in a game sounds fun, then this game is definitely for you. In Bomb Squad, you can blow up your enemies in team deathmatch battles or mini-games ranging from capture-the-flag to hockey.
You can play with bots or through LAN you can host a game where you can add up to 8 people at max. A wide range of bombs with different explosive effects is available in this game. You can configure the touch controls and through the free 'BombSquad Remote app, you can even use smartphones and tablets as controllers. This game is very mind-blowing and explosive that's for sure.
---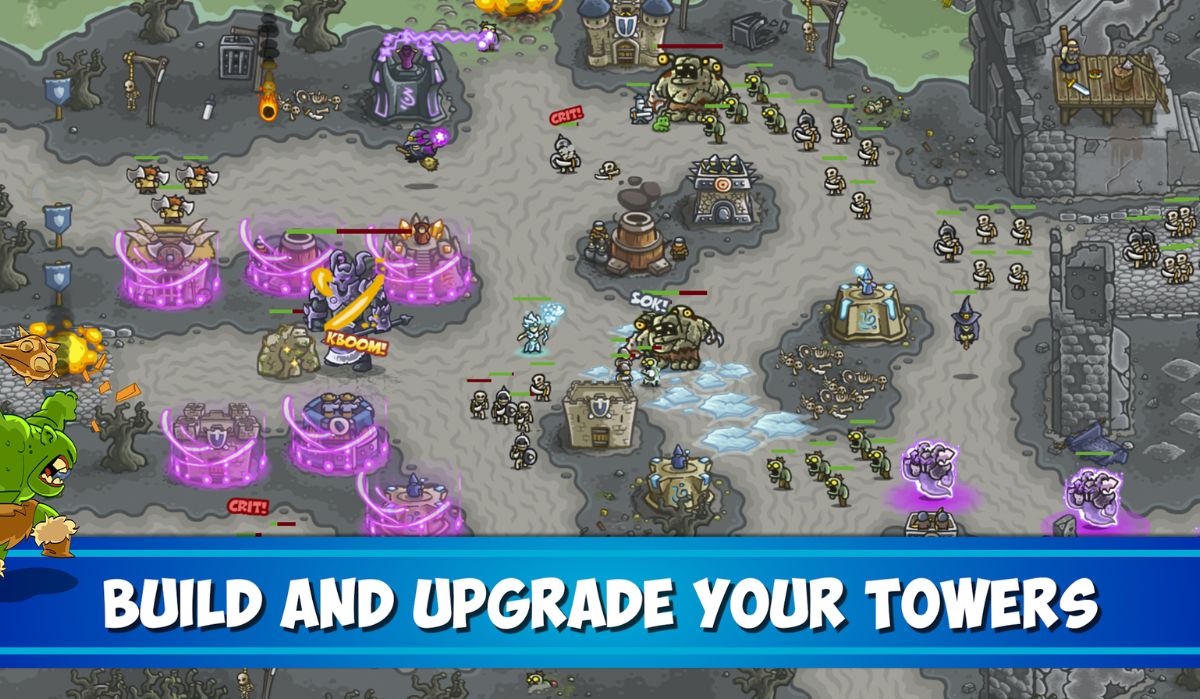 Kingdom Rush is a tower defense game developed by Ironhide Game Studio where players must protect their kingdom from waves of enemies by building and upgrading towers.
The goal is to survive the enemy attacks and defend the kingdom by leading the offense. The game features a variety of tower types, enemies, and hero units that players can use to defend their kingdom. The gameplay is challenging and engaging, with a charming art style. It's a game with a lot of replay value and has also spawned several sequels and spinoffs, which shows its popularity among players. If you like a good tower defense game with fun gameplay and a lot of strategies, you should give Kingdom Rush a try.
---
With this final game, I would like to end my list of the best offline Android games in 2022. If you have any queries or suggestions, the comments are open just for that. Thanks for reading.
Also Read: