File Managers are an integral part of Android phone as it allows you to view all the files stored in your phone's storage. Android phones have a dedicated file manager, which can be useful if you access your files daily. However, there are file manager apps that give you much more features than the dedicated file manager on your Android phone. If you are looking for the best file managers for your Android phone, you are at the right place. In this article, we list the five best file managers and file-explored Android phone apps you can install right now.
---
Files By Google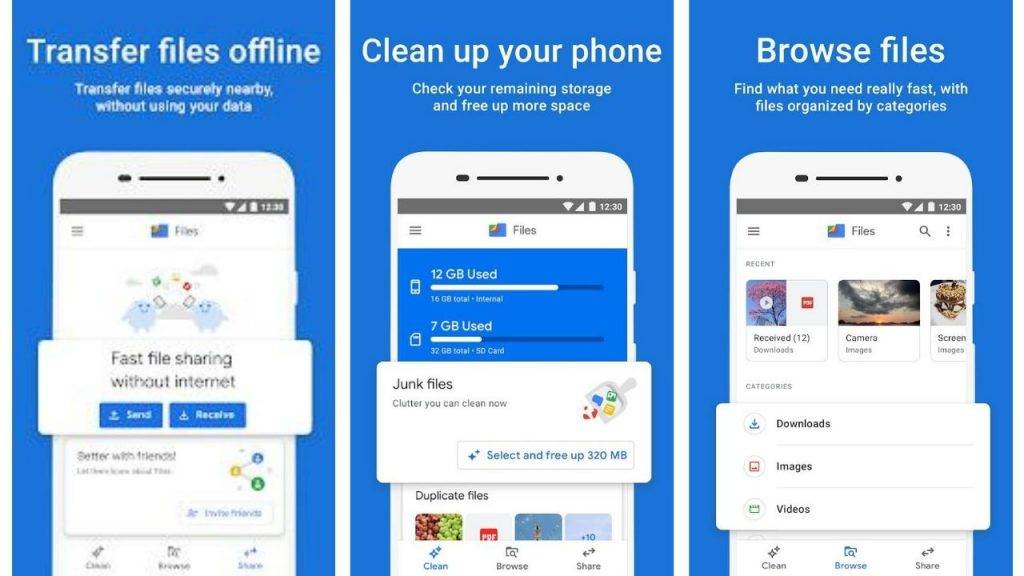 Price: Free
Files by Google is probably one of the best file managers for Android phones that you can go for. The file manager brings various features that might not be available with the dedicated File Manager of your phone.
The search bar allows you to find your files easily. The dedicated cleaner within the app allows you to clean junk files with one tap. Moreover, it does allow you to share files offline over a Wi-Fi connection. Using Files by Google, users can easily back up their files to the cloud, which allows them to access their files from any device signed in with the same Google account.
File Manager By File Manager Plus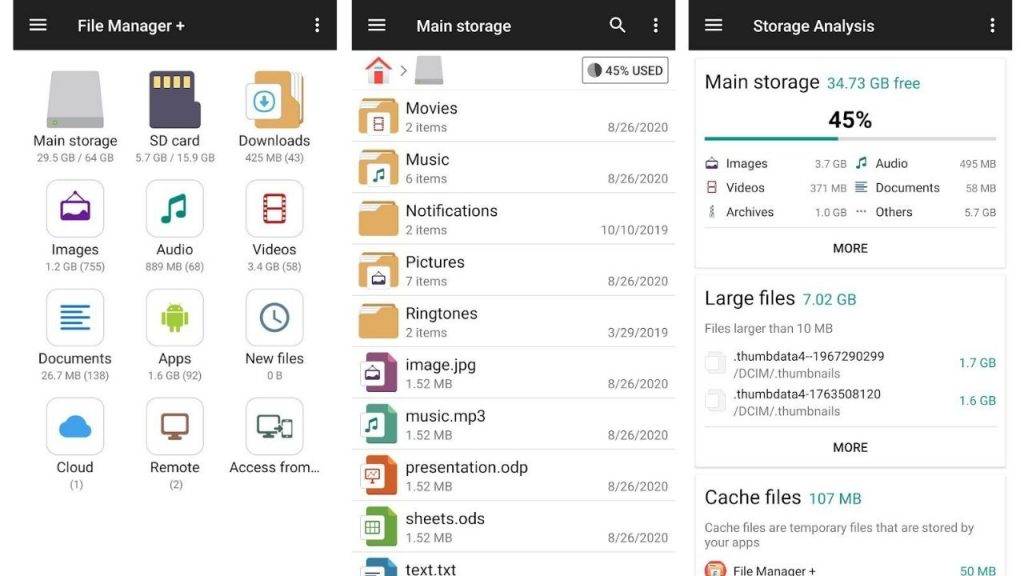 Price: Free
This file manager for Android is one of the fastest file managers for Android phones that you can go for. Using this file explorer app, you can easily store the files on the main storage or SD card or store them on an external drive using the OTG. Using the File Manager by File Manager+, you can easily manage the apps installed on your device.
Moreover, this app also gives you cloud functionality. The cloud functionality of the file manager allows you to back files to close storage and remote storage like FTP server and NAS. You can easily access your device storage from a PC using FTP.
Cx File Explorer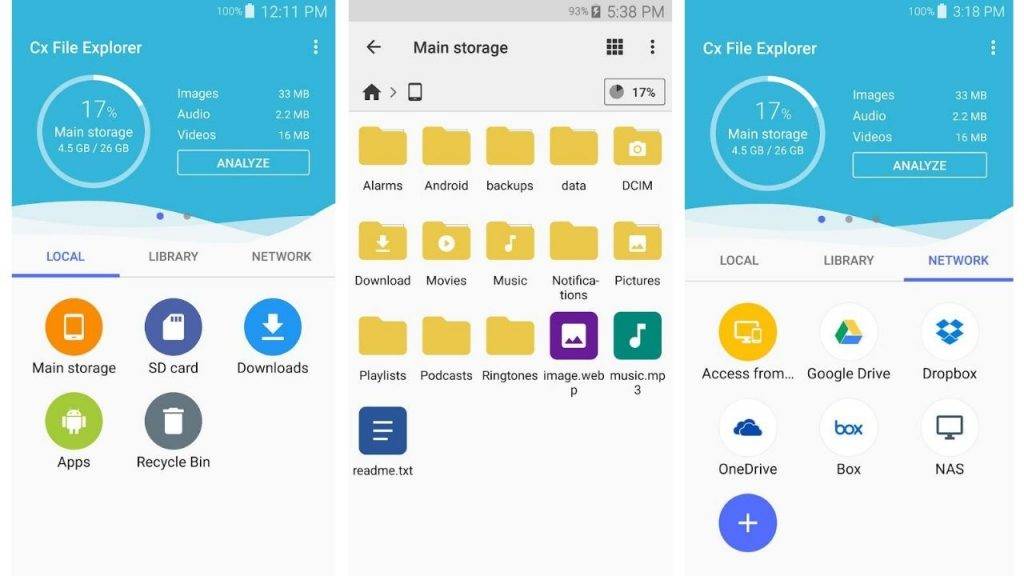 Price: Free
Next on the list we have is Cx File Explorer. Cx file explorer allows you to organize your files and folders on your storage efficiently. Using this file explorer, you can easily browse, move, copy, rename, compress, extract, share, create, and delete files. The file manager allows you to manage files on internal storage and the SD card.
The file explorer as cloud storage and NAS functionality allows you to share files over the cloud or NAS which can then be accessed and used by any remote devices.
ASTRO File Manager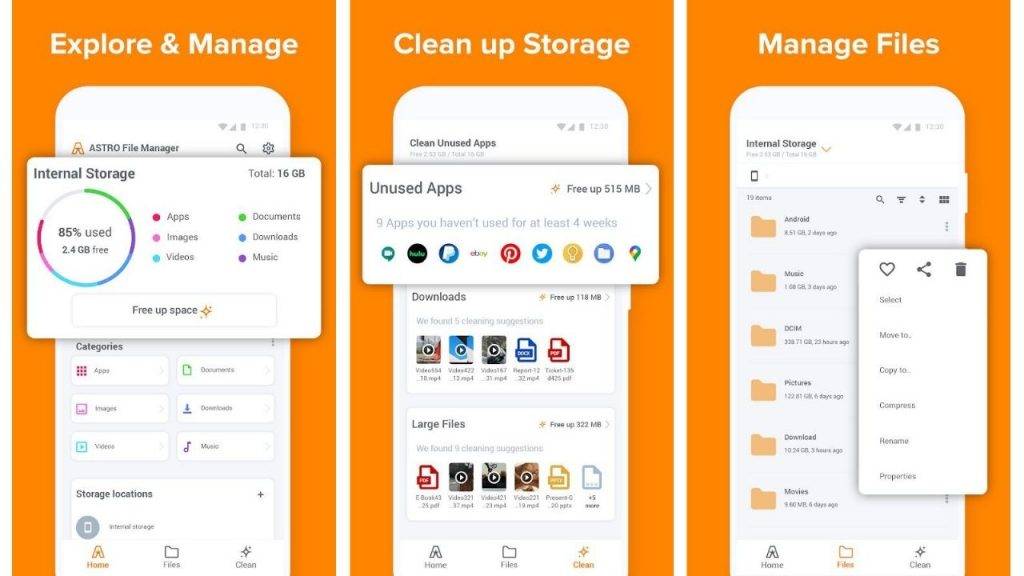 Price: Free
It is one of Android's oldest and cleanest file managers on the list without any ads. It's always been a solid choice for android users. Some of the features include SD card support, file compression, cloud storage support, app management, and archive extraction support. It also comes with a good-looking Material Design UI and simple usage. The Astro File explorer is also entirely free with no ads.
File Manager By Xiaomi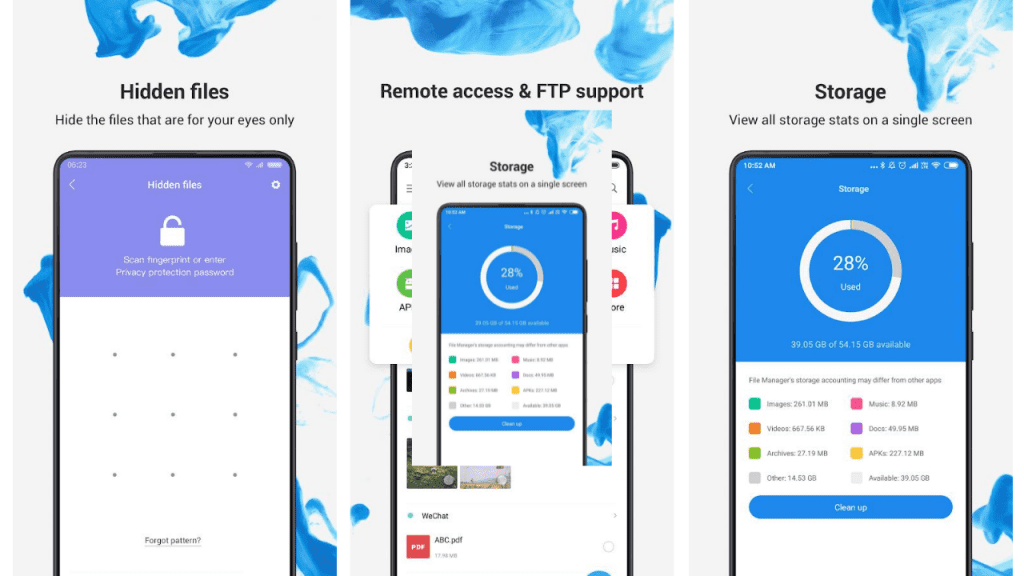 Price: Free
Xiaomi File Manager is the default file manager of Xiaomi devices. There is a recent category using which you can access the files that you were recently working on. The files are well managed within the categories arranged by their formats.
File Manager By Xiaomi brings a cleaner to clear not only junk files and cache but also larger files. This file manager allows users to share files using Mi Drop, which is a file-sharing platform by Xiaomi that is integrated into the File manager. You can easily compress the files, which are also supported in various formats.
Thank you for reading! Also Read:
These were some of the five best file managers for Android phones. If it comes to the breakdown of the complete list and choosing the best file manager amidst all the above, then we would go for Files by Google. I hope you enjoyed reading the article; if yes, do let us know in the comments section.