We all have seen those smart glasses in those sci-fi movies, and Xiaomi's latest technological innovation might just make this dream come true. Xiaomi has just revealed a pair of Smart Glasses that might be able to replace smartphones in the future. Called the Xiaomi Smart Glasses, they look like an ordinary pair of classes at first look. However, these glasses have lens display capabilities thanks to "microLED optical waveguide technology." According to the company, these Smart Glasses are capable of making calls, providing navigation directions, taking pictures, viewing messages, and a lot more. 
These glasses feature a tiny 0.13-inch microLED display that is quite small and is hidden in the frame of these smart glasses. The pixels of this microLED display is just 0.4 um small, and each of them is lit individually which allows blacks to be deeper, and offers a better brightness level. These Smart Glasses are powered by a quad-core ARM processor that measures a mere 2.4mm x 2.02mm, and it runs on the Android operating system. 
Xiaomi also added that they have opted for a monochrome display with a peak brightness level of over 2 million units. Thanks to the optical waveguide lens, the human eye can see a much larger display using the techniques of diffusion, and reflection. The company has placed these Smart Glasses as a smart wearable, and not as a secondary smartphone screen or display. Xiaomi claims that these Smart Glasses use over 490 different components including various communication models and miniature sensors. Xiaomi's own XiaoAI voice assistant is the main method of interacting with the glasses. 
The Xiaomi Smart Glasses also feature a 5 MP front camera for clicking pictures. There is an indicator light right next to the camera, which indicates that the Smart Glasses are currently clicking pictures. These Smart Glasses are also capable of translating audio into text using a built-in microphone. This translation feature uses special translation algorithms to convert speech into text in real-time.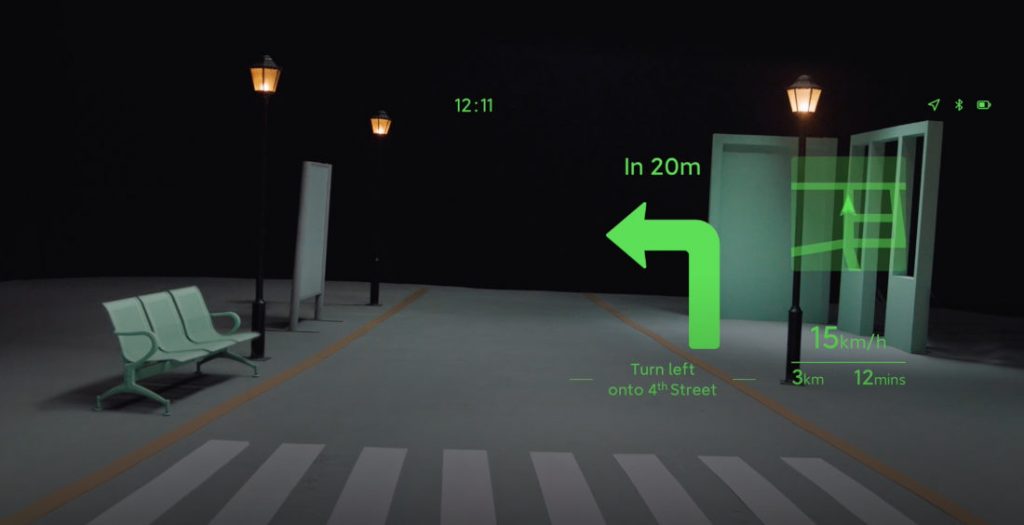 However, it is worth noting that these glasses are still a concept for now, and we cannot say when these glasses will hit the markets across the globe. It might also happen that Xiaomi might not be planning to introduce this product in the market, and it just is a concept product. It might also be possible that Xiaomi is working on some other technology or gadget that might integrate these features. 
Also Read: