Content creation is the trending business in this digitalized era. Creating content is one thing and engaging your audience is a totally different task to do. Many SEO tools are available for you to rank your content higher in search engines.
But you can't guarantee the authenticity of every tool, can you? Hence it is important to choose a suitable tool to rank your content higher. Today in our article we will review one such tool which has gained love from its users in very little time.
WriterZen is an AI-based SEO tool that is known for its easy-to-use interface and important features like topic discovery, keyword explorer, and plagiarism checker. Features of this tool is a complete guide for you to create content that will rank higher.
This will help you to nail down your content strategy and generate unique content that drives sales and increase engagement on your content. After gaining popularity in Southeast Asia WriterZen has now catered across the globe.
In this WriterZen review, I'm going to cover everything about WriterZen in detail including pros, cons, unique features, a demo of this tool, step by step tutorial and many more.
So, read this WriterZen review till the end to decide WriterZen is the right tool for you or not.
WriterZen Pros & Cons
Before starting this review, I want to discuss the good and bad things about this SEO tool so that you can decide to use it or not.
Pros of WriterZen
Cons of WriterZen
WriterZen LifeTime Deal ($69.00 Only)
What can WriterZen do for you?
Now let us dive into the important features WriterZen has to offer. As a user of this tool, I am ensured that this feature has been incorporated after in-depth research for maximum user convenience and satisfaction. Further in this article, you will learn about its important features in detail.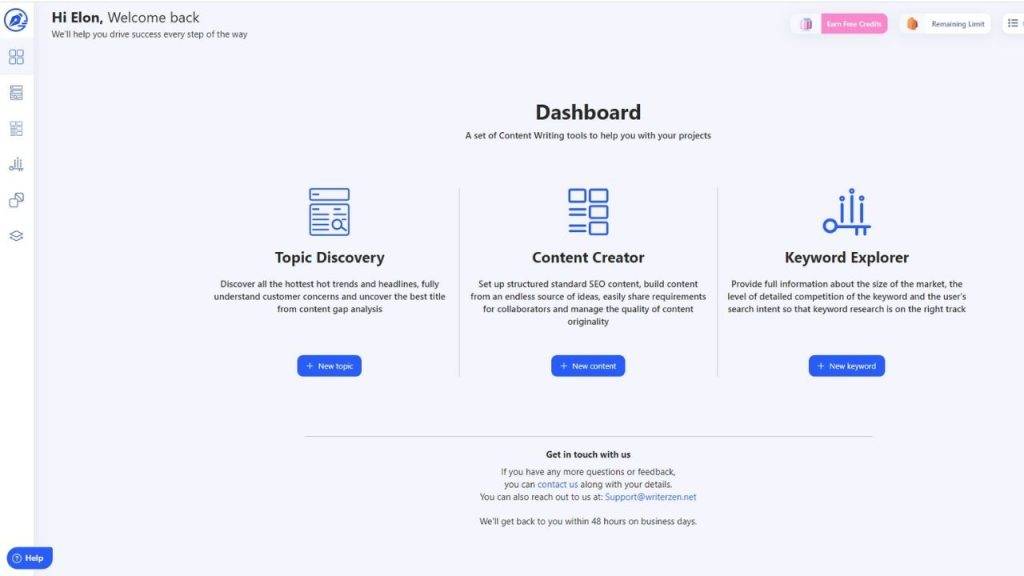 WriterZen Keyword Explorer
No one can deny the importance of keywords in your content to rank it higher. The perfect keyword will make it easier for your content to rank better. As a content creator, it is important for you to research and find the exact keywords for your content.
It needs thorough research and readings to find suitable keywords but you can save this time and energy by using the keyword explorer feature of WriterZen. It provides you with plenty of keywords and also gives you the opportunity to filter them as per your needs.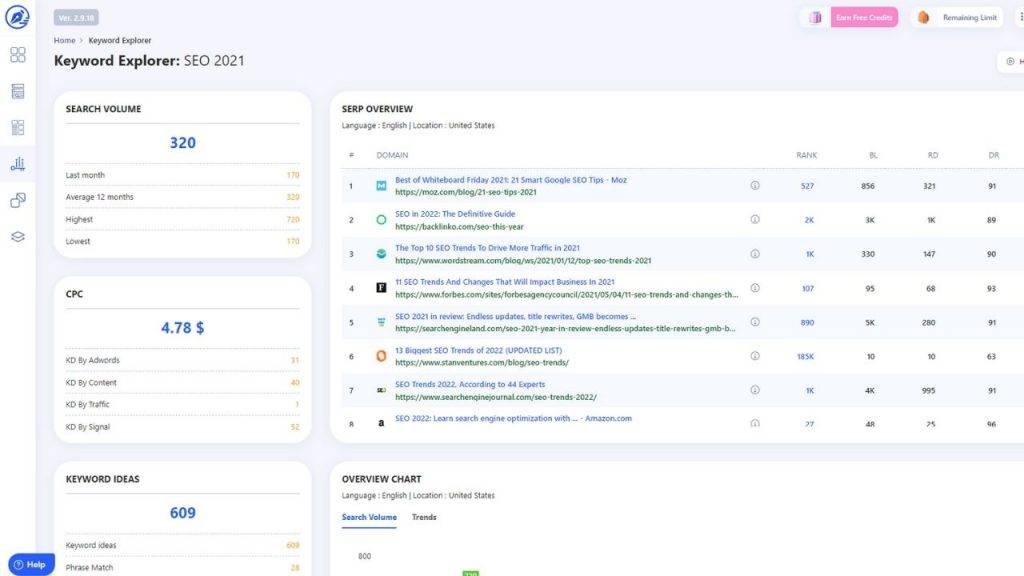 There are also filter options like country and language to contextualize filters and give you more pertinent filters as per your geographical needs.
You will also get the 1-year data of the keywords on searches, Volume, CPC, competition etc. In keywords explorer, you will get information in the following columns which will help you to choose relevant keywords for you: Rank, Backlink, Referring domain, Domain rating, organic traffic, and organic keywords.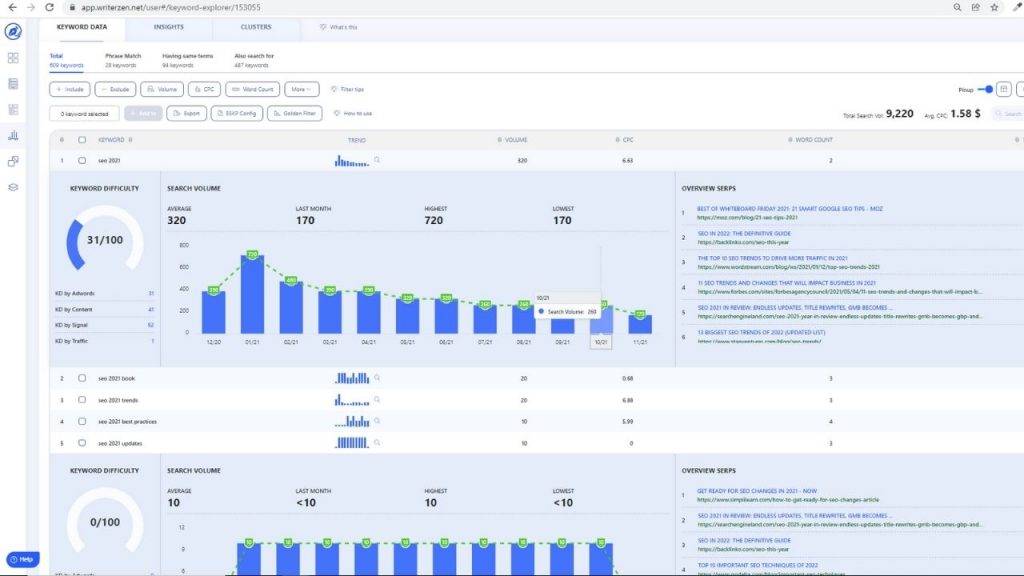 Keyword data in the dashboard is a must check feature to choose keywords. Here you will get the idea of volume, CPC, and word count of the keyword. You will also get the data about keyword difficulty (KD) ratio the lower the KD higher the chances of ranking your content.
In the "Also Search For" option, suggests the alternative keywords people search for instead of your keywords. You can also sort the keyword which starts from your phrase.
To filter the list further you can use the include and exclude option to include or exclude any words you enter. You can also get trending words and long-tail words by filtering the volume, CPC, and word count of keywords.
All these filter options will help you to narrow down your search and you will meet your requirements. Another tool that you need on this platform is "All in title". This will tell you the number of times your keywords have been used on other websites. With the help of this, you will get keyword golden ratio, which is the ratio between All in title and keyword volume, The chances of ranking your websites are inversely proportional to the keyword golden ratio.
WriterZen scans the various google pages to check how the keyword performs in ranking and also suggests alternate keywords which will help you rank better.
Topic Discovery
Topic Discovery feature lets you discover the topics for your articles. It shows you various clusters that contain many headlines to consider. You can choose any based on relevancy.
This also shows you google suggested insights for questions, comparisons and prepositions. The decision goes with your discretion.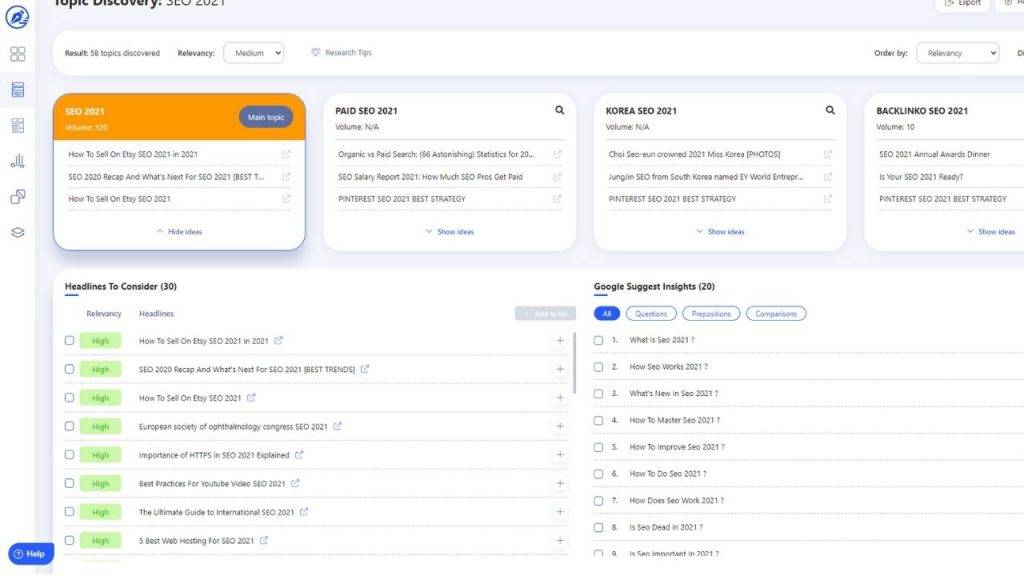 Using this, you can choose the topic that is most relevant for your target audience and is having a good search volume. It's quite very easy to add any headline to your existing or new keywords list.
Content Creator
This is a useful tool of this platform but its execution is not satisfactory as per our use. With the hope that WriterZen will eventually make improvements in the future, let's look at its features and how to use them.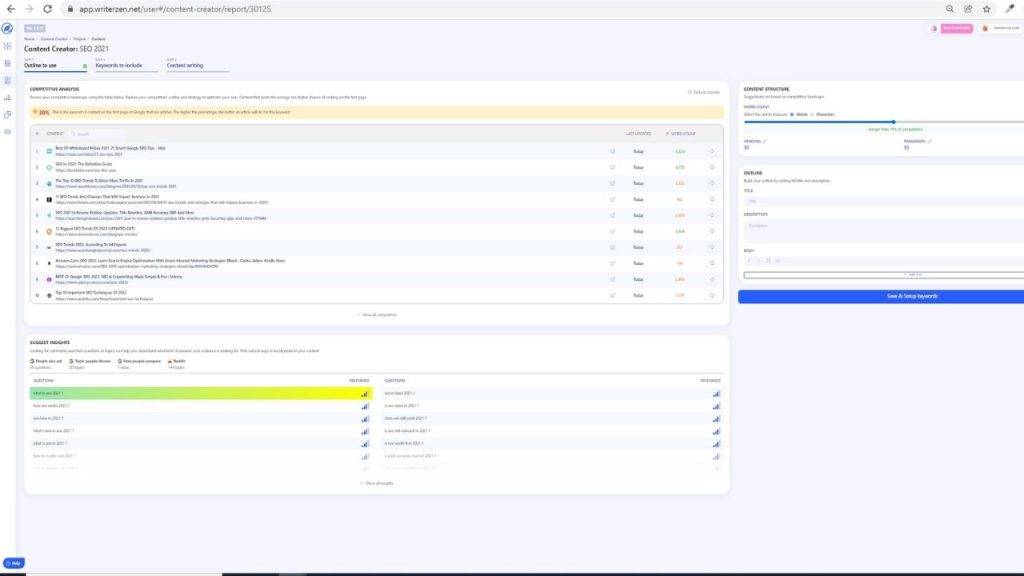 It has a blank page to write the article and is also equipped with many editing tools. This feature will help you to draw the outlines for the article and also provide the title for your article to rank it higher. It will also suggest the number of headings, subheadings, and images that can be used. It will also give you the pre-selected keywords for you to use which will rank your website higher.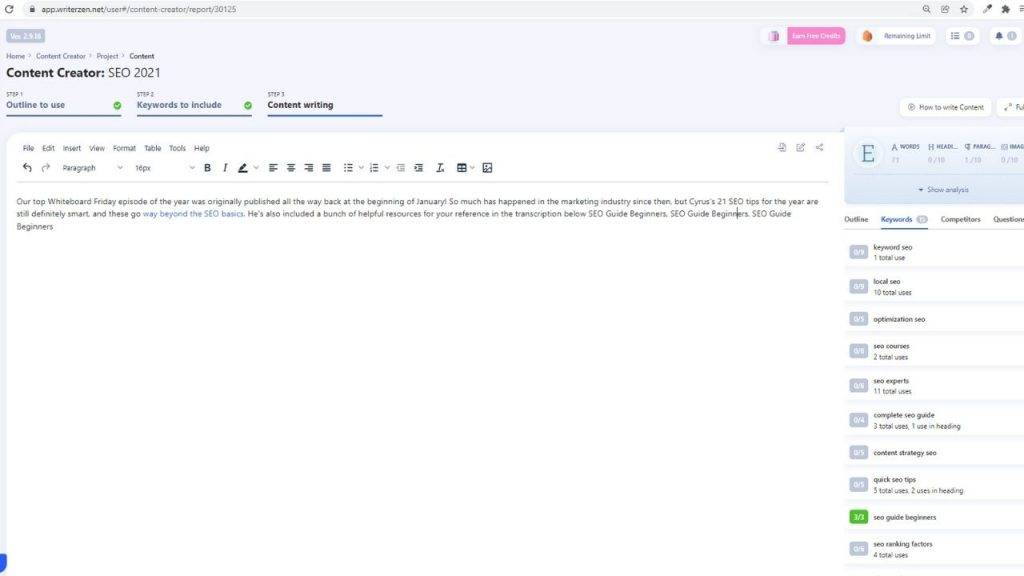 Plagiarism Checker
Very few SEO tools offer inbuilt plagiarism checkers in their platform. Though WriterZen offers the plagiarism checker, it does not guarantee an accurate result as per our study. It only checks the exact words copied in the content. It has a large word limit for checkers; it checks up to 40000 words at a time.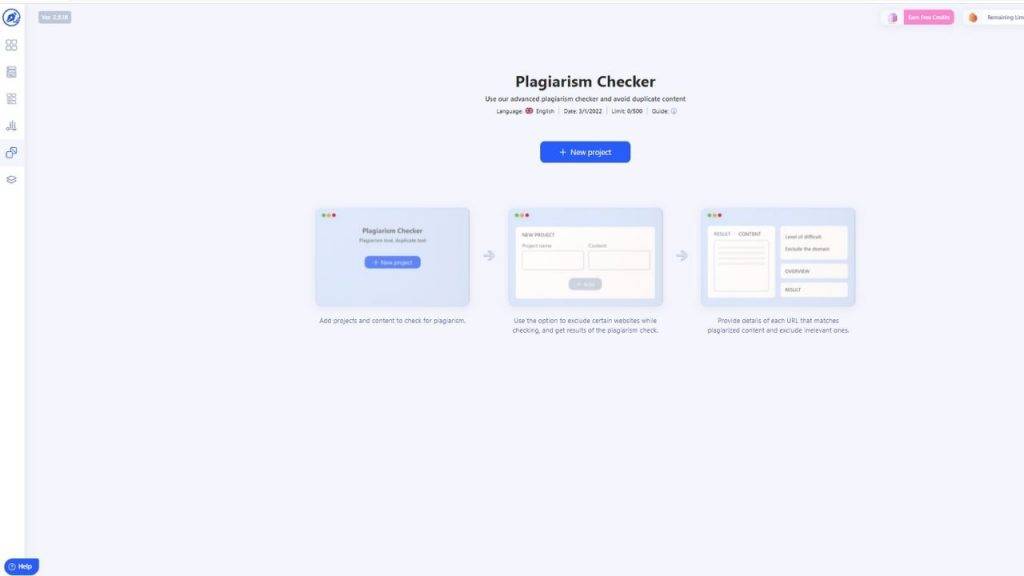 WriterZen Pricing
The writerZen offer two options – a free trial and paid membership. The free trial offers only a limited number of features and it is only valid for 7 days. For starting, the 7 days free trial plan helps you get to know the tool in detail. I think this duration is more than enough for users to decide if they need to purchase the paid version.
The paid plan, on the other hand, comes with a lot of amazing features and functionalities. There are two membership options available for selecting pricing, i.e. monthly and yearly. The following price options will be available to you when you choose a monthly plan.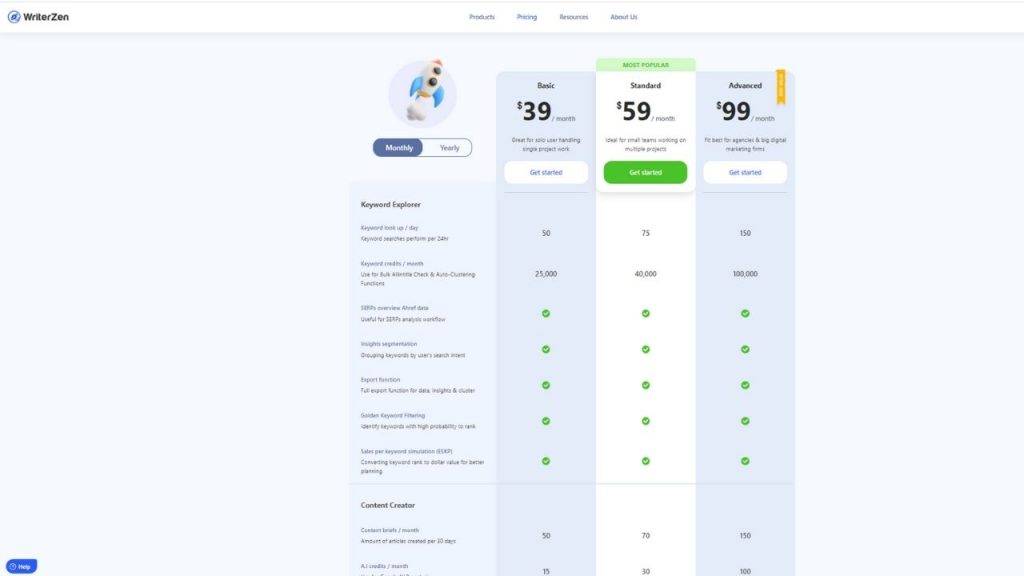 Similarly, if you choose the yearly plan, you will receive a 30% discount as shown in the following picture: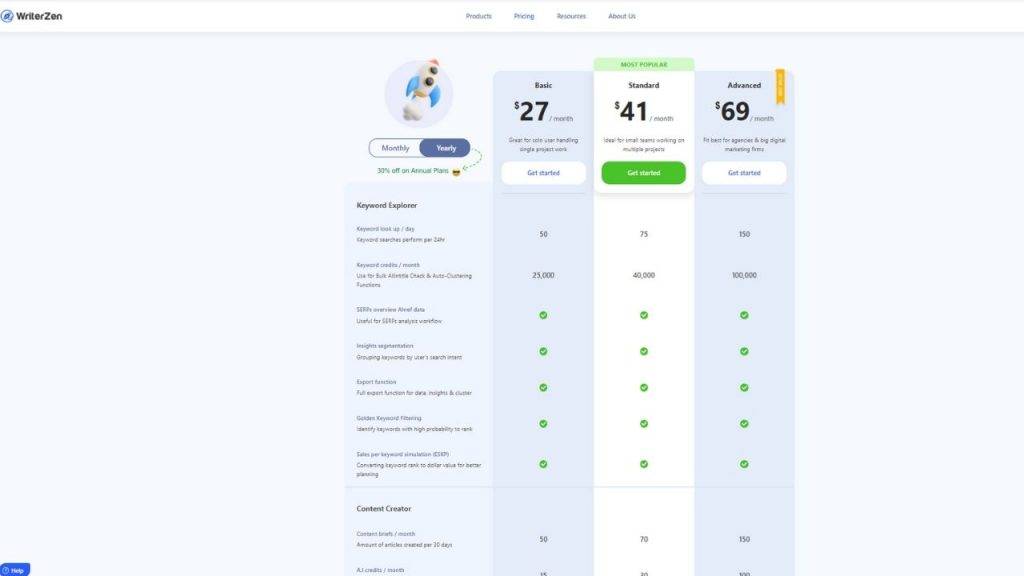 WriterZen's Customer Service
Customer support of WriterZen is really good. In addition to communicating with users and responding to inquiries promptly, the support team assists them thoroughly in the best way. For each problem, the experts provide a detailed solution.
Conclusion
This was all for today's review of WriterZen. Hope we have covered solutions for all your questions regarding the WriterZen. Allintitle, KGR ratio, and Keyword Clusters are the U.S.P. of this tool. If you are looking for all these features at a lower and affordable price you must go for this tool. You will also get an inbuilt plagiarism checker in it. Even though this platform has a lot to offer, many important features are still missing from it. If you are a beginner in the field of content creation this is a perfect platform for you. But if you are a professional blogger you may have second thoughts before buying this as it does not provide the important features like the inclusion of backlinks. We have included all the important features of WriterZen in the article and hope it will help you to make an informed decision.
We will be waiting for your comments, and feedback in the comment section below. We are all ears for you.
Also Read: