Today, I will review the new Helix MetalFit 4.0 smartwatch recently launched in the Indian market with a budget price tag of Rs. 2999. The MetalFit 4.0 comes with perks like Bluetooth Calling, Body Temperature Monitor, Spo2, Blood Pressure Monitor, and more. Intrigued, I decided to test this watch and see how well it fares when there's a truckload of smartwatch options in this price range. Let's find out if the Helix MetalFit 4.0 is worth your time.
Helix MetalFit 4.0 Specs
| | |
| --- | --- |
| Display | 1.83 inch IPS Display with 500 Nits |
| GPS | No |
| Strap | 22mm, Silicone, Metal |
| Water-resistance | IPX4 |
| Bluetooth | 5.2 |
| Support | Android 5.0+, iOS 12+ |
| Sensors | 3-axis Accelerometer, Optical Heart Rate Sensor, Temperature Sensor, and Blood Oxygen Sensor |
| Battery | Up to 6 days |
| Color | Black, Blue, Gray, Pink, Gold, Silver |
| Weight | 45G |
| Warranty | 1 Year |
Design, Build & Comfort
Design-wise, The Helix MetalFit 4.0 looks very much like most smartwatches in this price range. However, the in-hand experience of this watch is quite good because of the good quality build. The watch dial has a metal chassis, that's the main reason behind its durable feel. The bottom part is plastic made but is also well-built.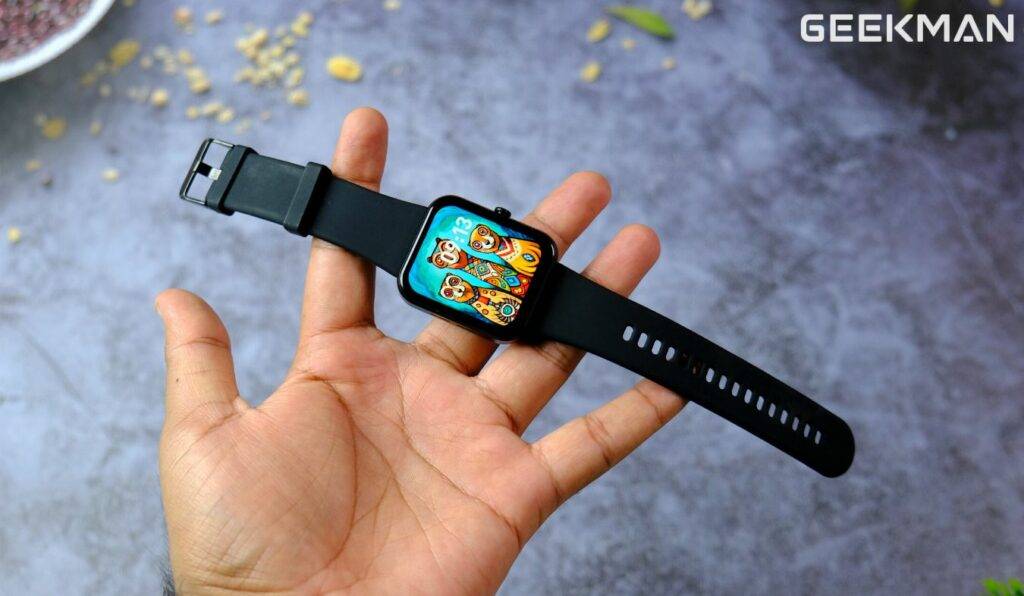 Surprisingly, the watch strap is pretty good as far as breathability is concerned. Most silicone straps I've used suffocate the skin very quickly, but the MetalFit 4.0 didn't cause any problems. That's something I appreciate. I wore it for testing purposes for around two days, and I found the experience quite comfortable. I like to add that the selection of materials in the Helix MetalFit 4.0 has been made with comfort in mind, which is a great thing. I know it's small detail, but it makes a world of difference.
Trust me; your wrist will thank you for choosing this watch!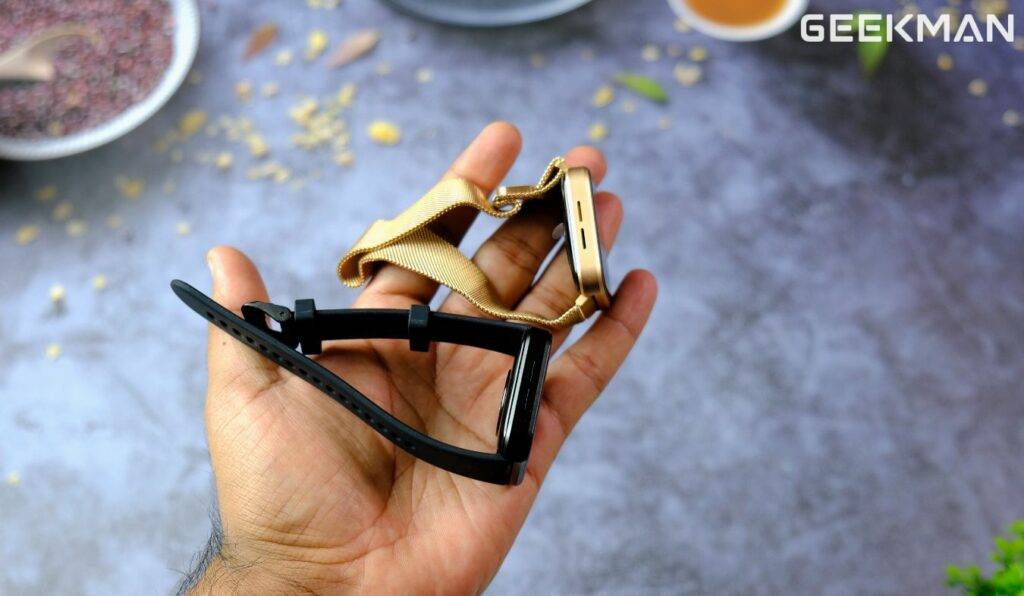 Additionally, it has an IPX4 waterproof rating, so don't worry about dust and rain. Another noteworthy point is that the MetalFit 4.0 is available in 4-5 different color variants, including silver, gold, and a special pink variant. It also offers the option of a bracelet-type metal strap belt, apart from the regular strap belt. Moreover, there are plenty of aftermarket strap options available for this watch. So, design-wise, this watch is a never-ending adventure of style and customization. Say goodbye to boring wrist companions, my friend!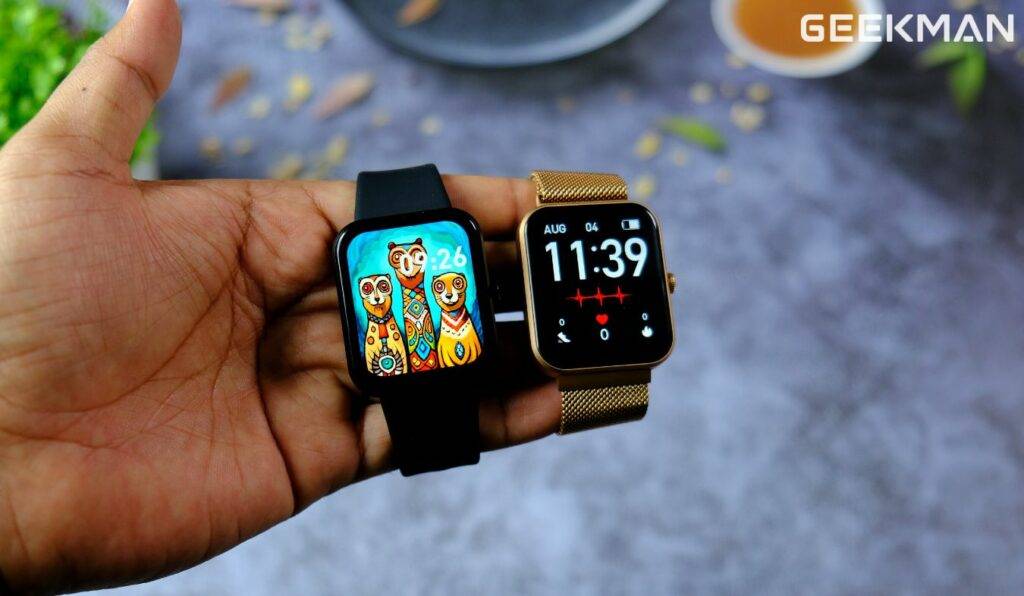 The design of Helix MetalFit 4.0 is simple, but due to its simple design and good build quality, there is a classy and premium vibe. After this, comfort is also its biggest advantage, which is again hard to find in this price range.
Display
The watch features a 1.83-inch IPS display with minimal bezels, so you don't have to worry about compromising on view and design. It can be considered a medium-sized display, as some people prefer larger displays that are easily available in this price range. However, this size is more than enough because it caters to the comfort and usage needs of all age groups, be it males or females.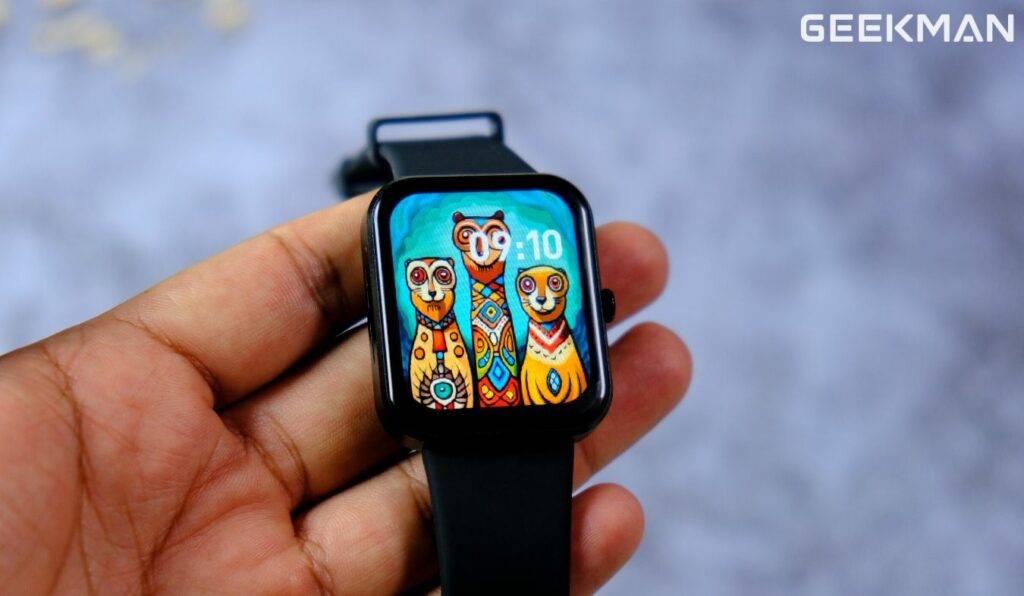 The panel is not AMOLED, but it's Ok; we can't expect the AMOLED panel at this price point. Besides, there's not much to miss because, being an IPS panel, the screen does a really good job with colors and contrast, and everything looks very pretty on this display.
Overall, the display quality of the Helix MetalFit 4.0 is decent and justifies the price. Additionally, you get options like 5-level brightness adjustment and up to 30 seconds of display-on time. However, it does not have an always-on display mode.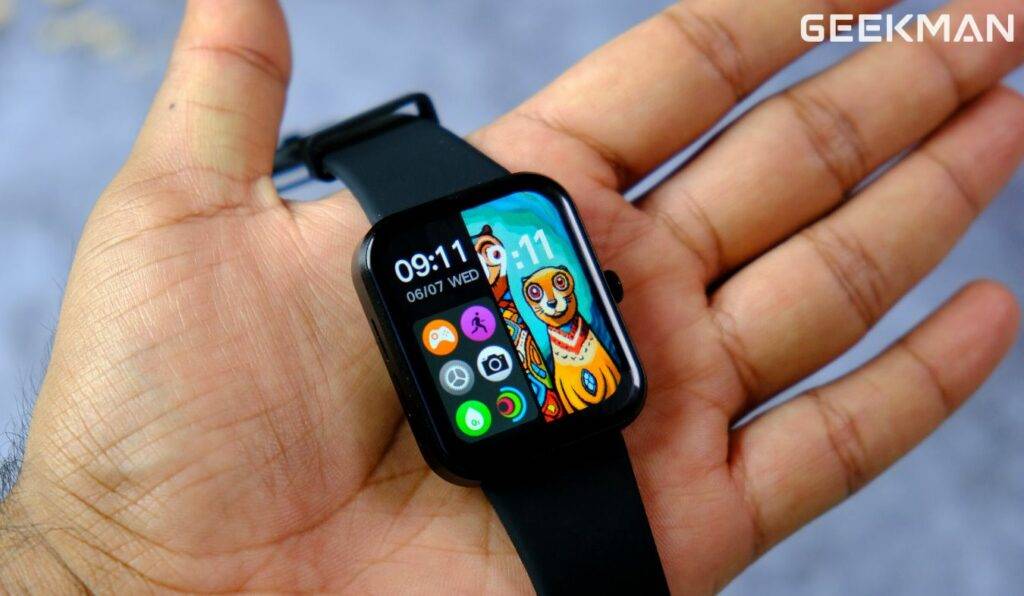 Hold on! It has a wide collection of watch faces within the companion app that you can freely use on your watch without any problems. However, if you're looking for even more options, you can set up a custom watch face via the app.
Ui & Features
The UI interface on this watch is similar to what you find on most budget smartwatches. It doesn't have any unique thing but is easy to use. Like other smartwatches, it offers various fitness and utility-related options, including daily activity tracking, continuous heart rate monitoring, sleep tracking, SpO2 monitoring, blood pressure monitoring, stress tracking, and temperature tracking. It also has over 30 sports modes and basic options like timers, alarms, games, music, and camera controls.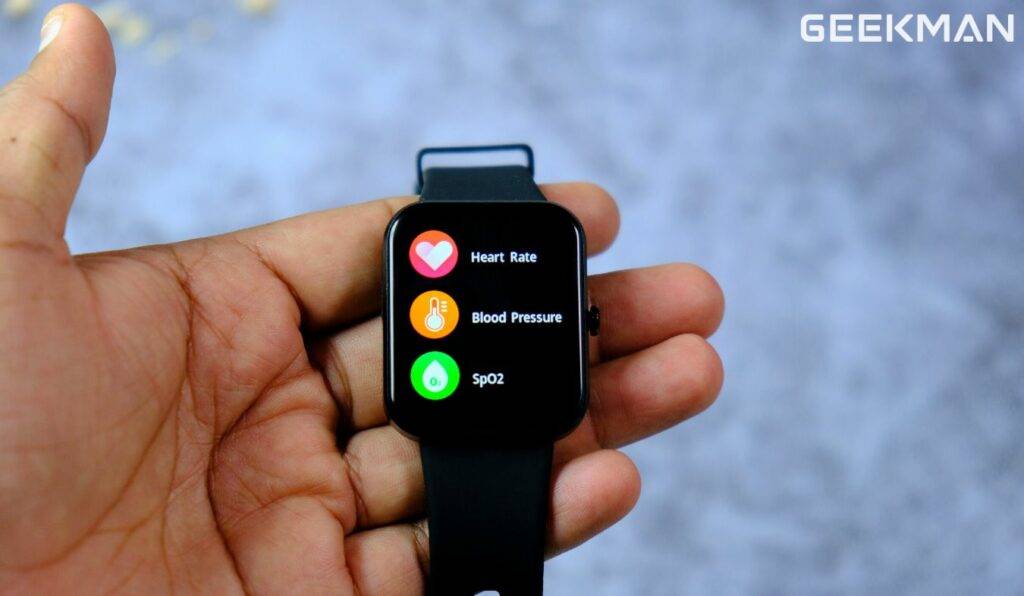 One unique feature of this watch is the ability to measure temperature, which is rare to find in budget smartwatches due to cost-cutting. Additionally, it has Bluetooth calling functionality, allowing you to attend incoming calls and make calls directly from the watch. It also supports message, app, and call notifications. The speaker and microphone are located on the watch's right side, and I have tested them to find the audio quality decent. The speaker also supports other media output (phone music).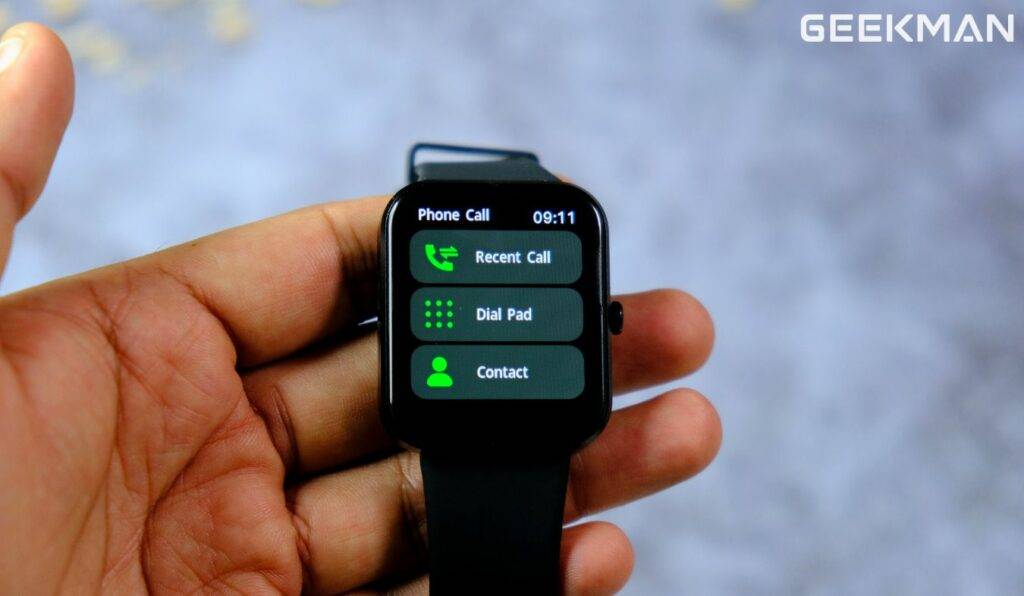 Overall, this Helix watch offers all the fitness and utility-related features you need in daily life, and you can also say that it comes with all those features which should be in a smartwatch under 5000.
Accuracy
The accuracy of the fitness features on this watch is decent. You could also say that it is similar to what you would find in most smartwatches within this price range. Generally, there isn't much difference in accuracy among watches in this price range, so we won't go into too much detail.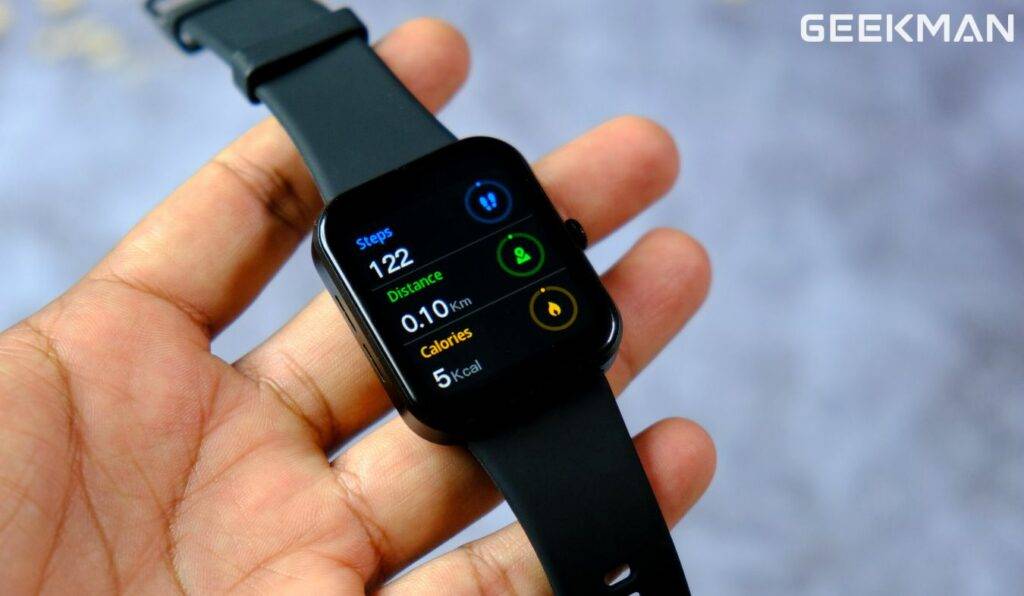 Step tracking, heart rate monitoring, and sleep tracking work well, although they may not be 100% accurate. Let's be honest; 100% accuracy is impossible, and for this budget smartwatch, you can't even imagine. No matter which brands you go for, there's usually a margin of error somewhere between 5% to 20%. So, with the Helix MetalFit 4.0 smartwatch, you can expect a somewhat reasonable level of accuracy, with an error margin of around 10%. It's not perfect, but it's not too shabby for a budget watch, right? Just roll with it and enjoy the journey!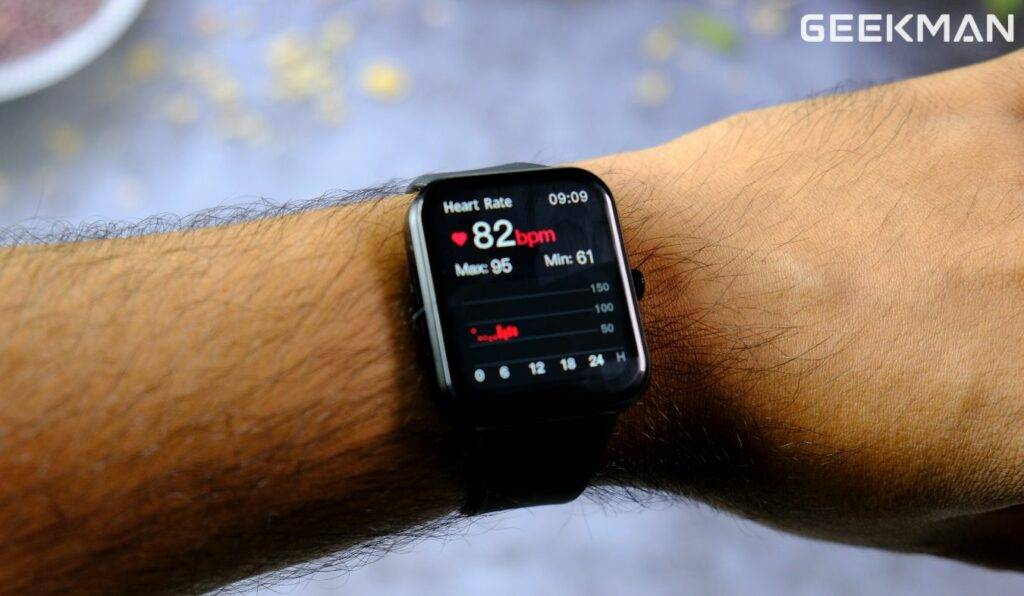 App Support
To use this smartwatch, you'll need to download an app called HELIX Timex, available on Android and iOS both platforms. The app is quite simple, with all the basic settings and options conveniently placed. There shouldn't be any issues with connectivity and data synchronization.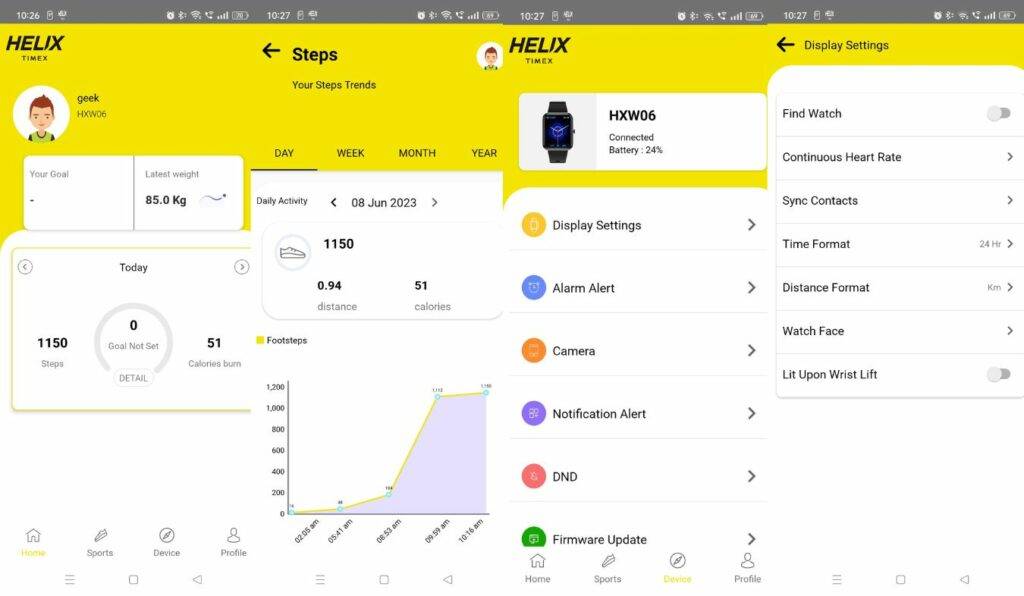 However, I must say that the app feels a bit too simple. While it provides the necessary options, the information it offers is quite limited. It would have been great if they added more features and options to enhance the overall user experience. Hopefully, the brand will take note of this and release an upgrade in the future.
Battery
The battery backup of this watch seemed quite promising to me. The company promises a battery life of up to 7 days, which has proven accurate. After using it for three days, the battery only dropped by 50%, which means it could last for approximately 6 days. So, yes, the battery backup is definitely a plus point for Helix MetalFit 4.0 smartwatch.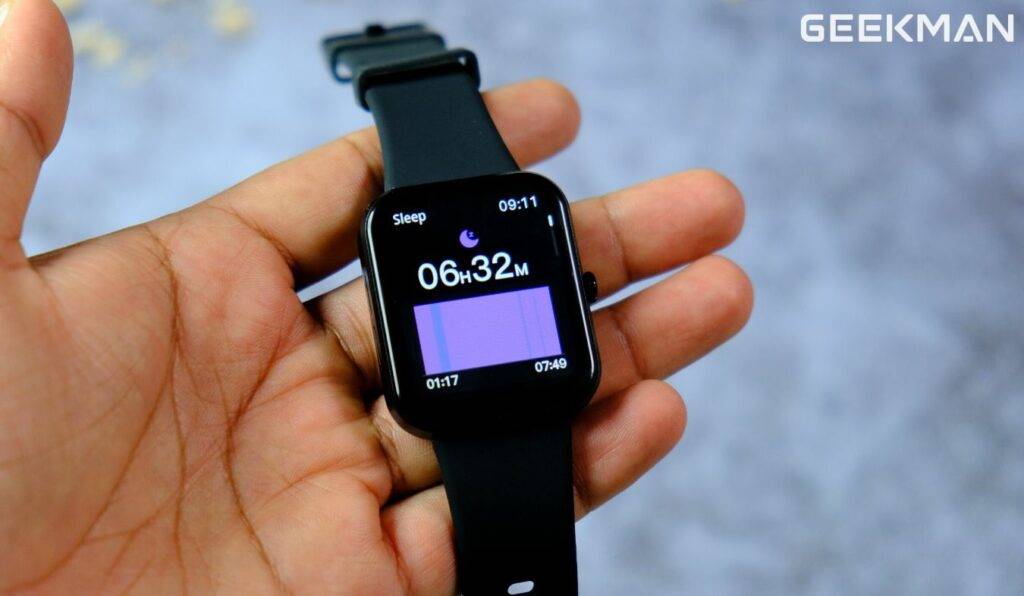 Helix MetalFit 4.0: Should You Buy?
Finally, would I recommend the Helix MetalFit 4.0 to anyone? Well, the answer is Yes!
Alright, let's wrap it up and talk real business! Putting that app aside, everything in Helix MetalFit 4.0 seems promising and enjoyable. It has a simple yet well-built design, offering good comfort. The display is also quite decent. It includes all the fitness-related and other utility features which work well. Considering its price of Rs. 3000, it's a really good option. If you want, you can definitely go ahead and purchase it. And without a doubt, this product would be included in Geekman's list of best smartwatches under 3000 Rs.
This would be all from my side; if you have any queries or suggestions, please drop them down in the comments, and I will get back to you as soon as possible. Thanks for reading.
Also Read: