Although microSD cards might not be popular amongst smartphone users anymore, they are still quite popular amongst content creators for storing tons of data. In the past few years, we have seen a sudden rise in content creation, and the demand for SD cards has also increased because of these content creators. Samsung is one of the most preferred brands amongst the content creators, and the Korean tech giant has now released two new products in its line of SD cards: The Samsung Evo Plus, and the Samsung Pro Plus.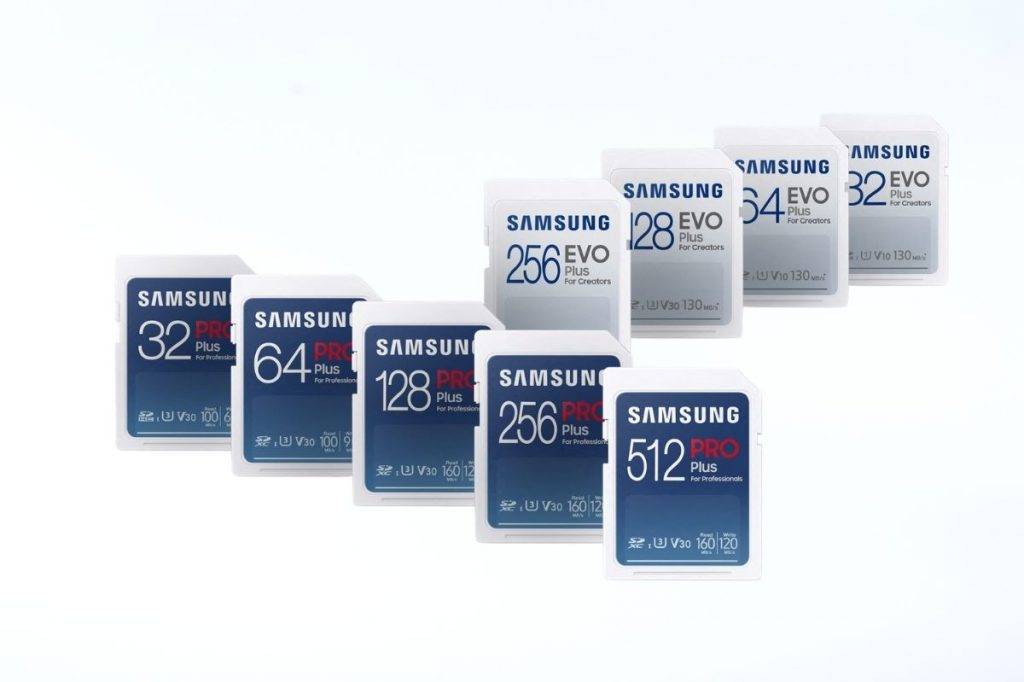 The Evo Plus microSD card is offered in 64GB/128GB/256GB/512GB storage space whereas the Samsung Pro Plus microSD cards are offered in 128GB/256GB/512GB storage capacity. The microSD standard on both of these cards is SDXC while they are based on the UHS-1 interface. As far as data transfer speed goes, the Pro Plus cards offer read speeds of up to 160 MB/s, and write speeds of up to 130 MB/s. On the other hand, the Evo Plus microSD cards offer data transfer rates of upto 130 MB/s. Additionally, these microSD cards also offer Samsung's six-proof protection, a video speed class rating of V30, and A2 application performance.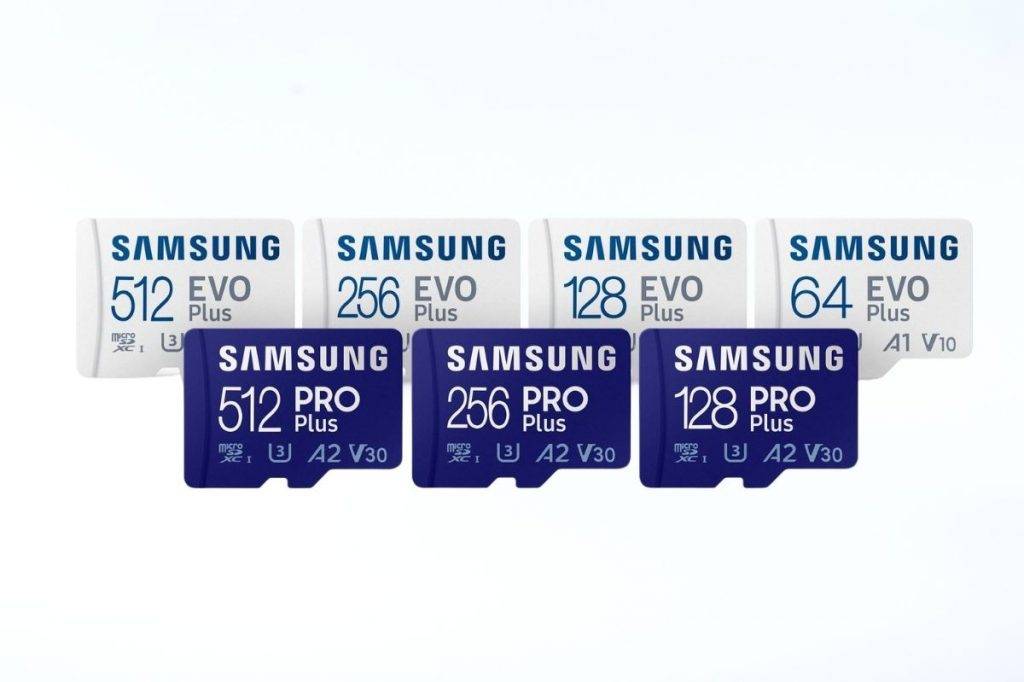 Now let's talk about the SD cards. Just like their microSD counterparts, the SD cards also support capturing videos in 4K and full HD resolution because it supports the V30 video speed class. The Evo Plus SD card is offered in 32GB/64GB/128GB/256GB storage space whereas the Samsung Pro Plus SD cards are offered in 32GB/64GB128GB/256GB/512GB storage capacity. Both these cards use the SDXC, and SDHC SD standard, and they are built on the UHS-1 interface. Contrary to the six-proof protection used on the microSD cards, the SD cards use the seven proof protection that protects the SD cards against water, shocks, extreme temperatures, wear outs, X-Rays, magnetic impact, and drops.
Pricing and Availability
The Samsung Evo Plus, and the Samsung Pro Plus microSD will go on sale in the US starting today. The Evo Plus SD card is also scheduled to go on sale today whereas the Pro Plus SD cards will go on sale later this year. Following is how these cards would be priced:
EVO Plus microSD card – US$ 18.99 – US$ 99.99
EVO Plus SD card 32GB to 256GB – US$ 8.99 – US$ 39.99
PRO Plus microSD card 128GB – US$ 34.99
PRO Plus microSD card 256GB – US$ 54.99
PRO Plus microSD card 512GB – US$ 109.99
Also Read: