Indian smartphone accessories brand RAEGR has launched a new range of iPhone 12 MagSafe Compatible accessories under the name Magfix. These accessories include MagSafe-compatible wireless charger, both for in-home use and car mountable, and MagSafe-compatible new range of cases.
RAEGR MagSafe Wireless Chargers
The company launched two types of MagSafe-compatible MagFix wireless chargers – the Arc M920 with a metallic build and the Arc M900 with an ABS build. Both of these chargers are compatible with all of the four iPhone 12 phones. They are both priced at Rs. 1,999 in the Indian market.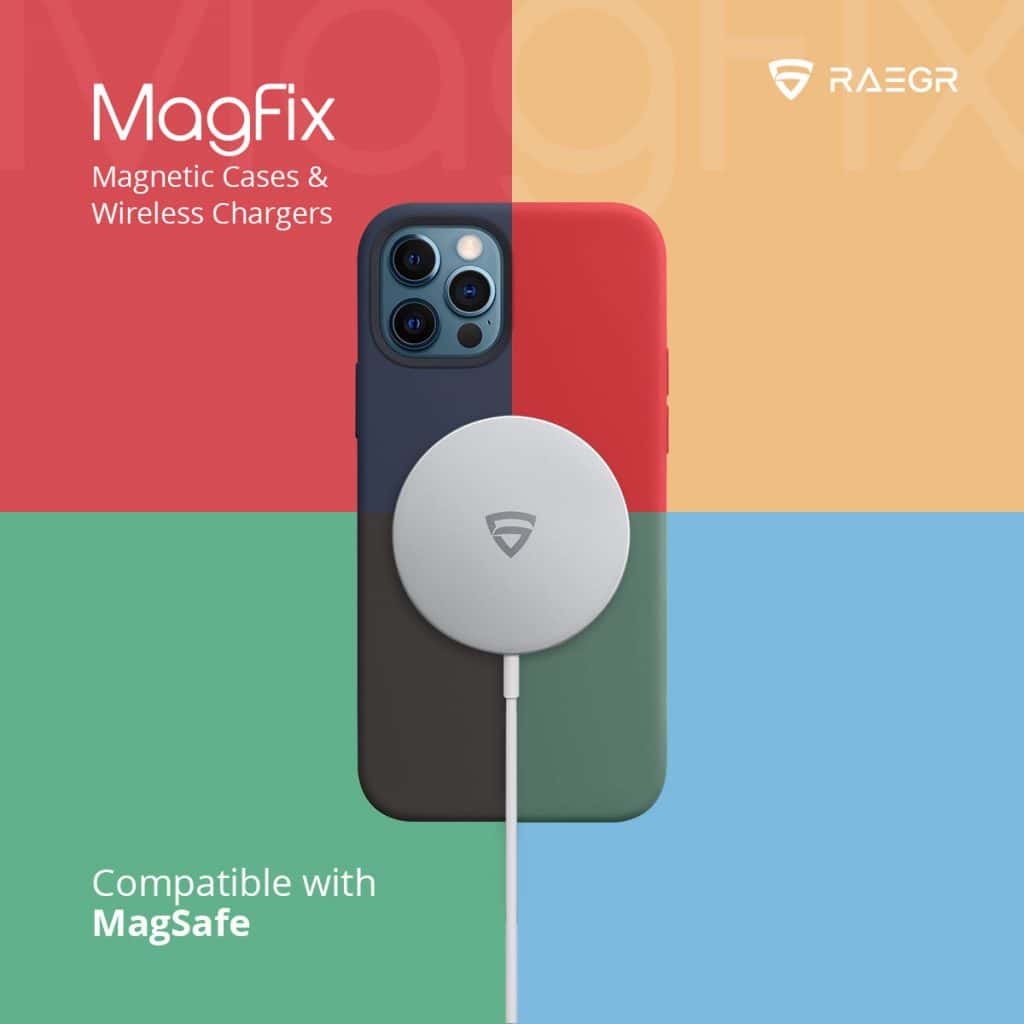 Both wireless chargers support up to 15W charging speeds and will require either a 20W PD or QC2.0/3.0 power adapters. The chargers have magnets and will easily snap to the back of iPhone 12. Also, they come with multi-functional intelligent protection technology to protect the charger and device against overheating and over-voltage.
RAEGR MagSafe Car Chargers
The company has also launched two MagSafe-compatible car mount wireless chargers – MagFix Arc M1300 and MagFix Arc M1220. Both the MagSafe-compatible car mount wireless chargers are available for Rs. 2,999.
The chargers can charge any iPhone version at up to 15W and feature an upgraded vent clip, with vent hook and grip locking ring to securely clip on to a car A/C vent. They both chargers can also be rotated 360-degrees, enabling use in both vertical and horizontal positions.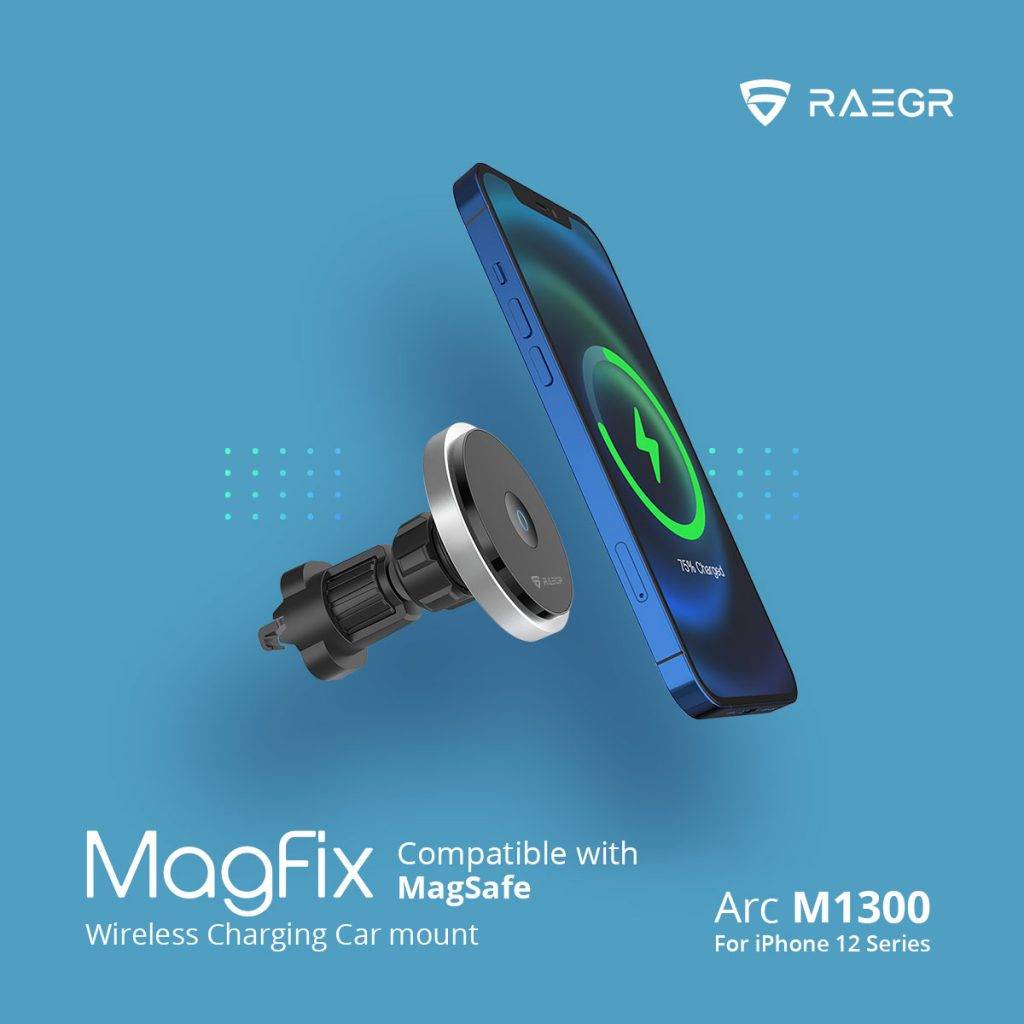 RAEGR MagSafe Cases
The RAEGR also launched MagFix Magnetic cases for all 4 sizes of the iPhone 12 models. The new RAEGR MagSafe-compatible cases will be available in a variety of different colours, including the transparent variant, Black, White, Cobalt Blue, and more. It is priced at Rs. 1,499.
The cases are made out of premium materials and offer maximum protection. The edges are slightly raised to protect the screen and camera setup against drops. It supports all MagFix, as well as original MagSafe accessories.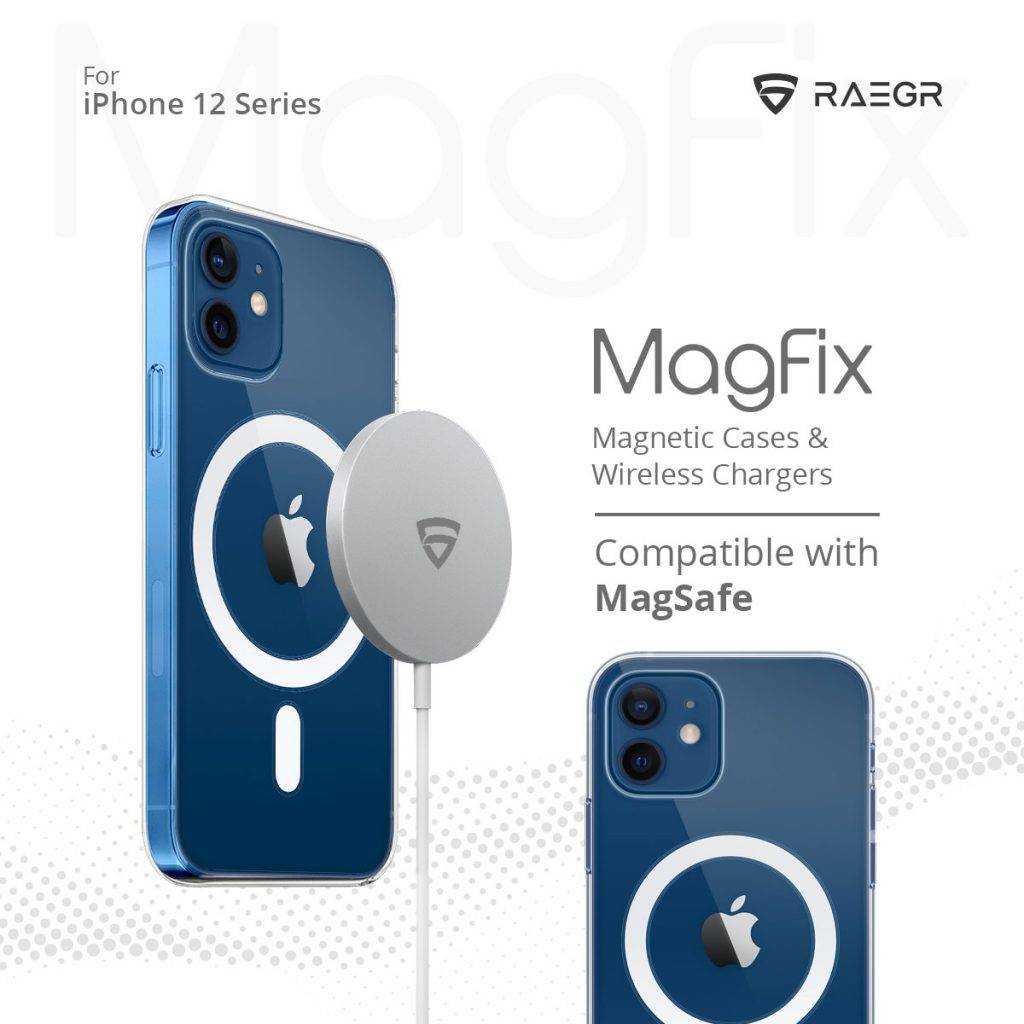 Also Read: