The Philips SHQ1200/10 ActionFit is budget friendly sports earphones. Here you find Full Review of Philips SHQ1200/10 ActionFit earphones with every minor detail. Read this article and know it worthy or not. If you have any questions, please comment on Post, and you also ask questions on Youtube.
Unboxing
The Packaging of this earphone is very decent. We get three different size ear caps, clip, and Storage pouch with these earphones. If you like to watch Unboxing video, Please visit my youtube channel Geekman.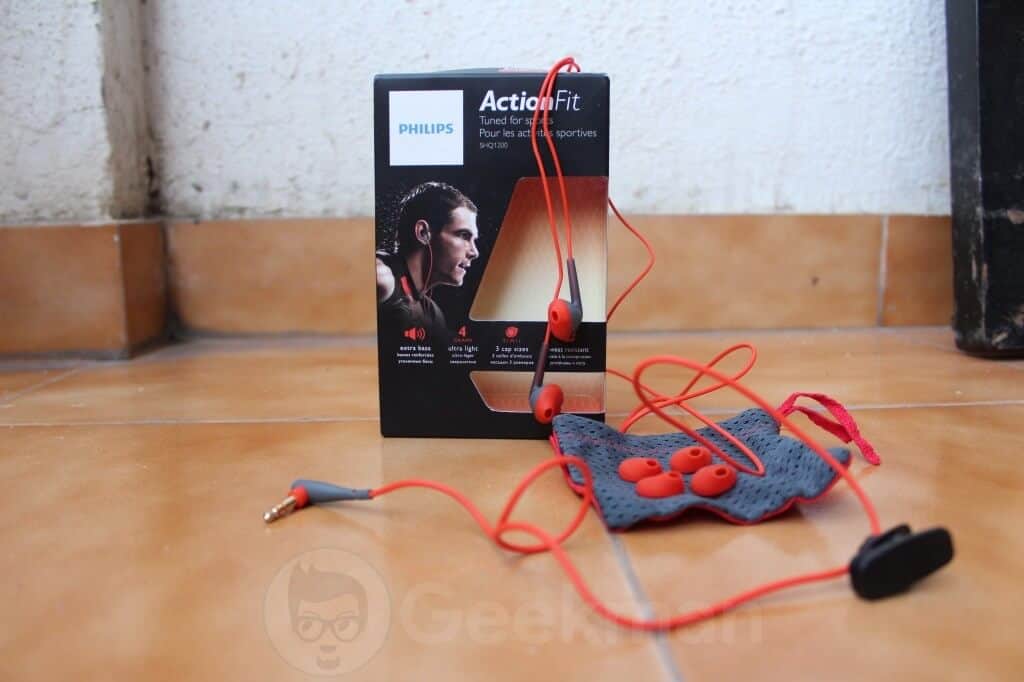 Philips SHQ1200/10 ActionFit Specification
Color: Orange & gray
Frequency: 30 Hz to 20000 Hz
Impedance: 32 ohm
Sensitivity: 106 dB/mW
Weight: 12g
1 m long wire with L shaped connector
6 Months Warranty
Design & Build, and comfort
The Philips SHQ1200/10 ActionFit is a basic sports earphone, that can be ideal for GYM and Morning walk. On the design front, it looks very stylish with Orange and grey colours. The rubber-coated earbuds are sweat-resistant, allowing you to take them out in the rain, around water and wear them when sweating heavily. It also has a non-slip soft silicone caps, that allow you to adjust the fit of the headphones to your ear. It also helps to seal the earbuds to your ears for better sound quality and a better fit. I am very impressed with the noise-blocking capacity of this earphone, quite good compared to price.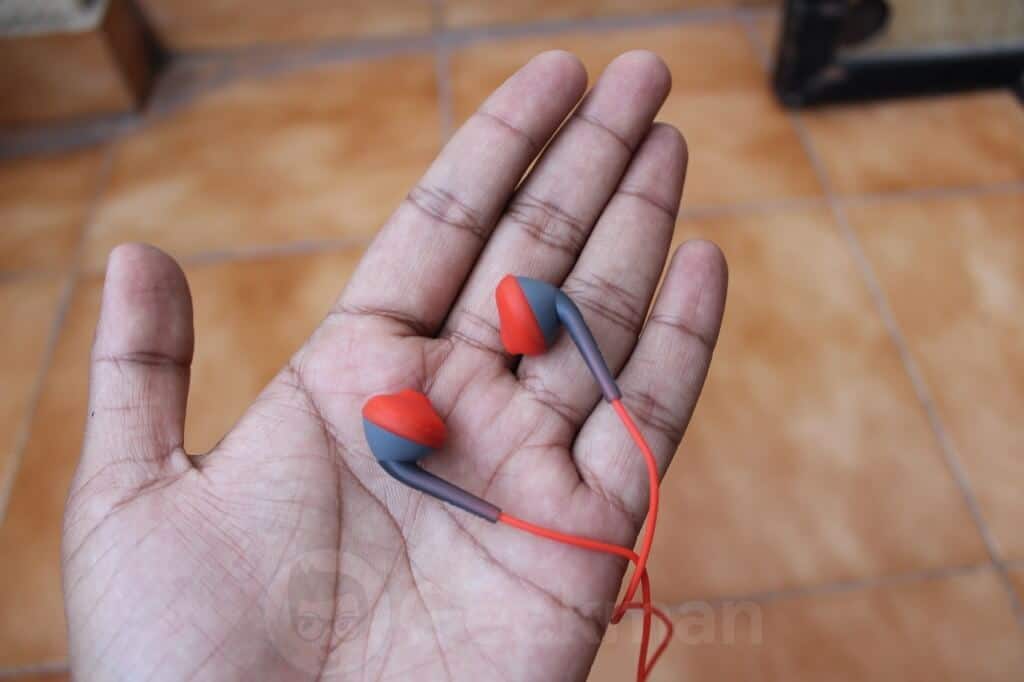 The Philips SHQ1200/10 comes with rubber-coated 1m long wire, so you can easily hold your phone in a lower pocket. The wire is reinforced with Kevlar for additional durability, allowing you to get a lot of wear out of it. It also comes with cable clips, so you can easily clip the cord to your shirt or jacket.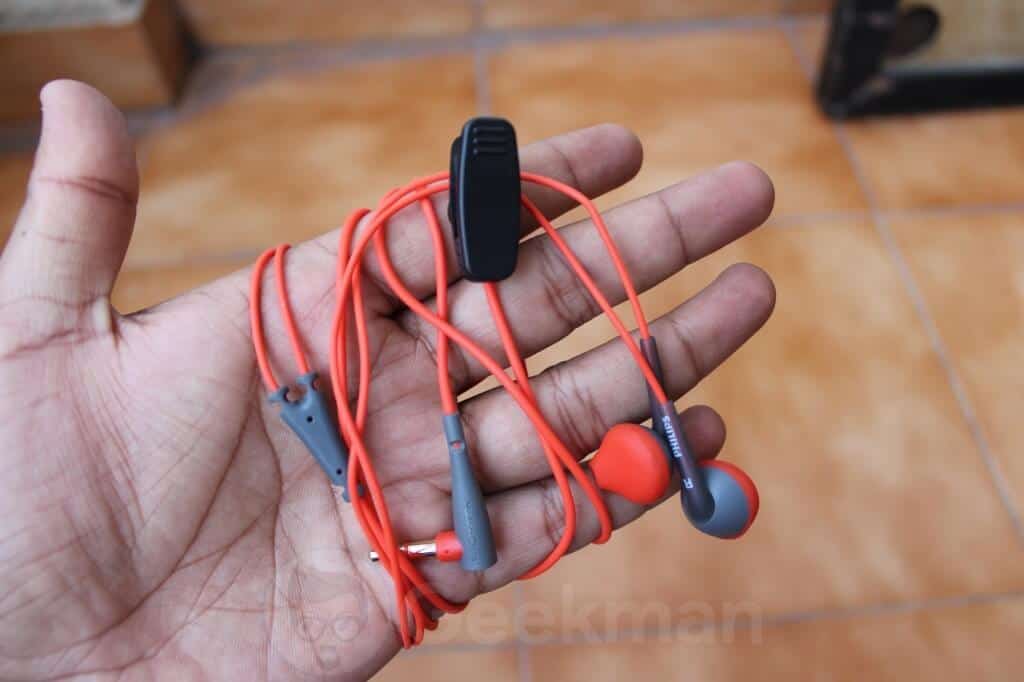 Sound quality
When coming to sound quality, the Philips SHQ1200/10 ActionFit is one of the best earphones around 5oo Rs. These Philips earphones do not come with a microphone, so if you need a microphone I suggest to buy Amazon Basic, and Boat Bass head 225. It features 13.6-millimeter drivers, offers high-power sound with loud bass and quality acoustics. Overall, the audio output of this headphone is very loud and clear compared to others in this price range.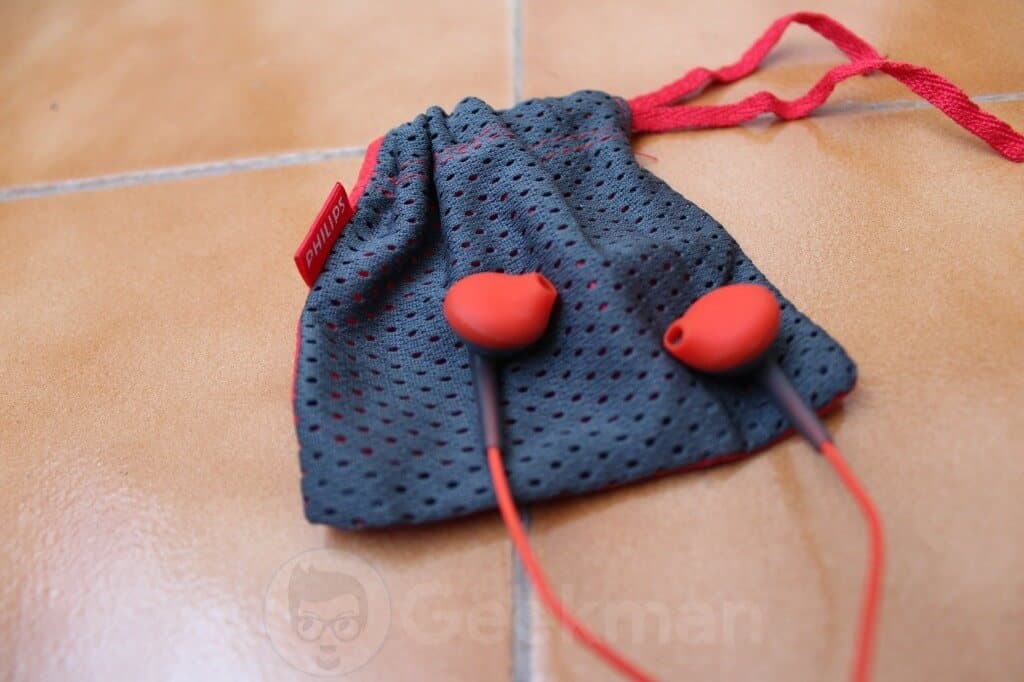 Final Word
I highly recommend these earphones for who looking good quality earphones under 500 Rs without Microphone. More info please check my Review video on my youtube channel Geekman.
Buy Now
Photo