I recently needed a USB hub for my setup, and while doing some research, I stumbled upon this brand called Novoo which was all around the web. Well, this brand is a well-known global brand that has partnered with Realme here in India to deliver good quality mobile and computer accessories. They had numerous options for USB Type-C / Thunderbolt hubs which had 6-in-1, 7-in-1, 9-in-1, and even 12 ports in a single hub, so I decided to get one for myself.
As most of my needs are centered on video editing and gaming, I opted for the 9-in-1 option, which cost me around Rs. 5,000 on Amazon. You can choose to go with the 12-in-1 option in case you want 2 HDMI ports and some extra USB ports. In this review, I will be sharing my experience with this Novoo 9-in-1 Pro USB Type-C / Thunderbolt hub.
Box Content
There is nothing much to talk about in the box contents since you will be getting some basic papers along with the USB Hub itself.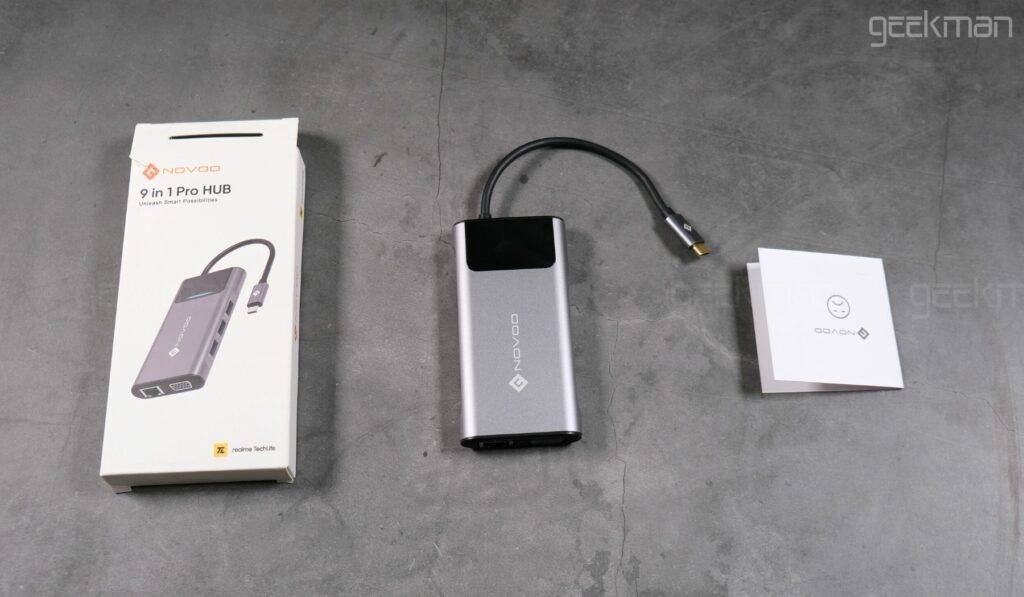 Design & Build
Now moving on to the design and build, the Novoo 9-in-1 Pro USB-C hub has a metal-built body which is one of the best highlights of the product. The body is quite durable and can last for several years without any issues. It comes with a silver-colored metal body with some black colored plastic in some places, which is connected to a USB Type-C 3.1 Gen 2 cable. This cable gets plugged into your laptop's Thunderbolt or USB Type-C port.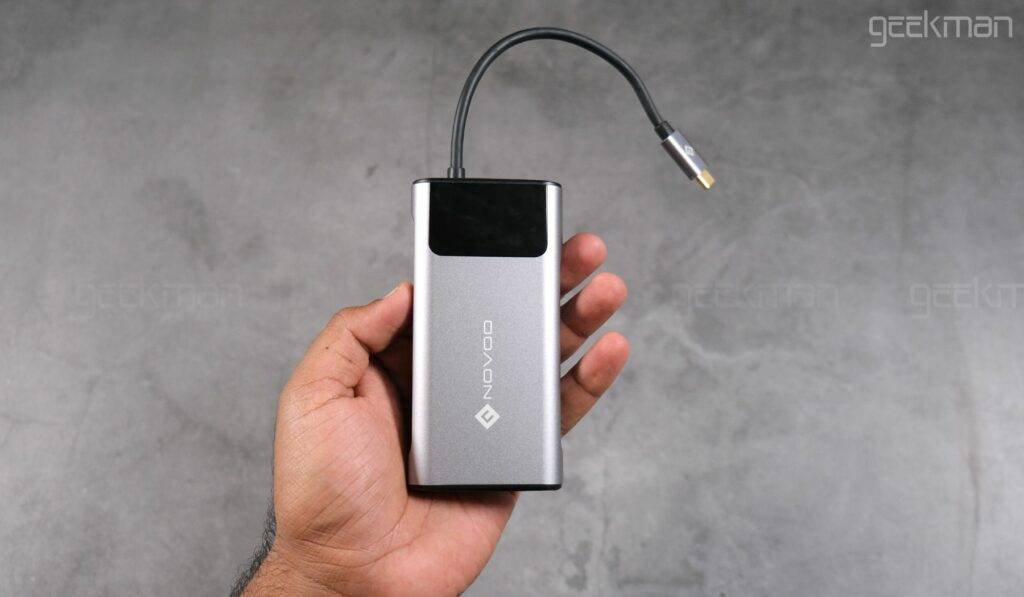 It has a compact design that makes it stands out from the rest of its competitors. Having a compact device is always beneficial while traveling and should always be picked over bulky devices, which was another reason I chose to go with the Novoo USB Hub.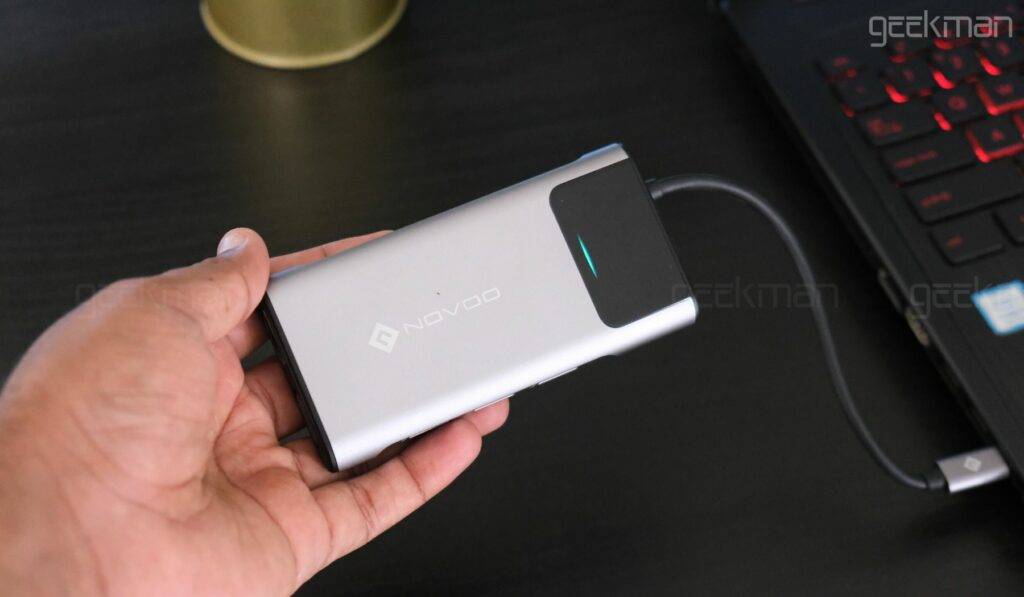 Connectivity
Let's also discuss the connectivity options you will be getting with this 9-in-1 Hub. As the name suggests, it has 9 ports in a single hub, so you will be getting three USB 3.0 Ports, one HDMI port that supports a 4K monitor @30 Hz, and one VGA port that supports a 1920 x 1080 resolution @60 Hz.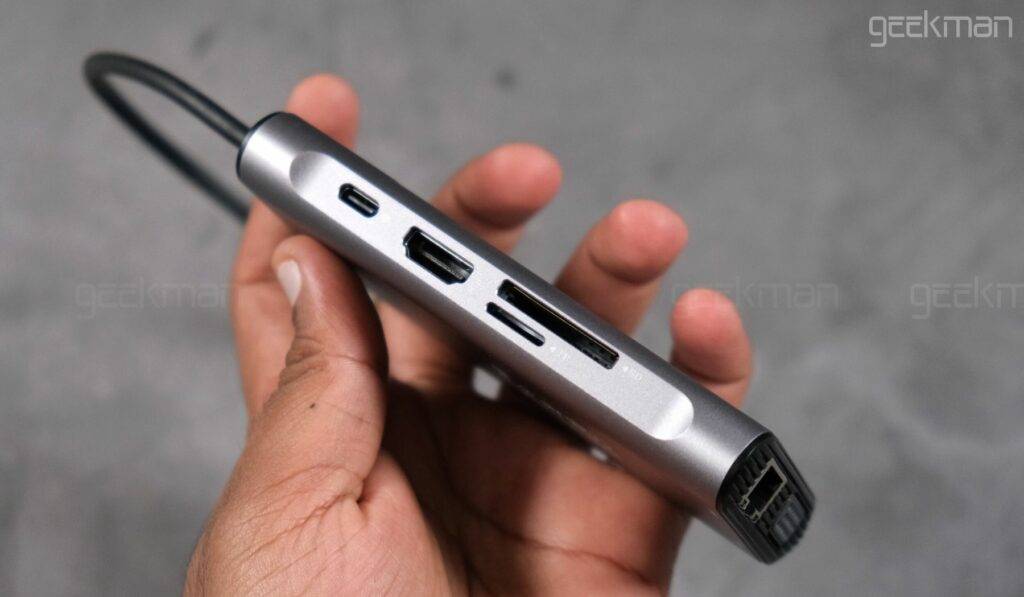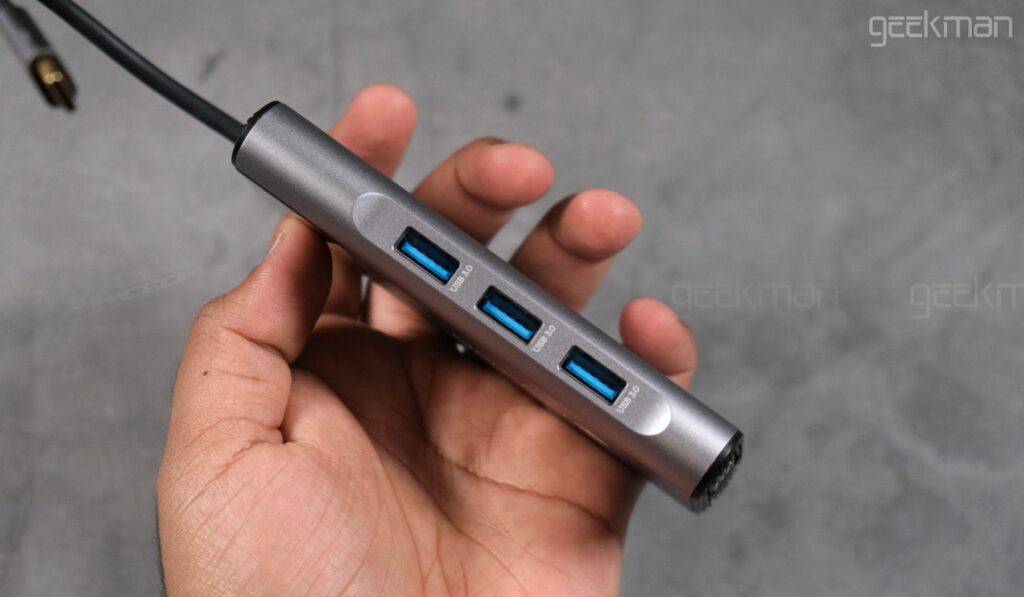 You also get one SD Card and one TF Card reader port along with a USB-C PD Port, which supports up to 100 W of power delivery, so you can simply connect it with your power bank or wall charger and use it to charge your Macbook, iPad, or even PD supported windows laptop. Lastly, you will be getting one RJ45 that supports up to 1000 Mbps which is more than enough for most users. This port actually comes in handy as most modern laptops don't have an ethernet port.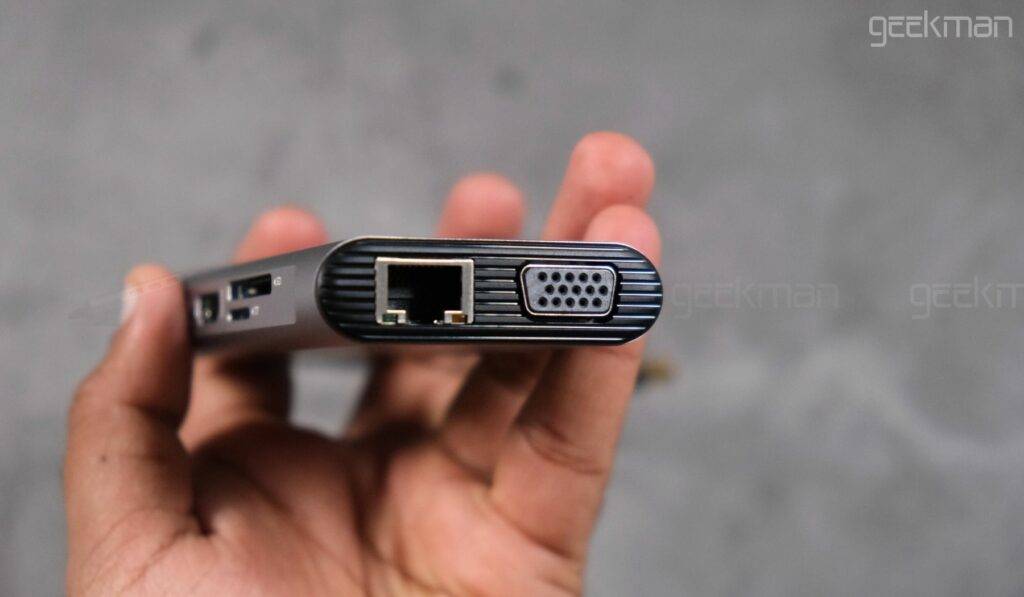 Verdict
The Novoo 9 in 1 is a good USB Hub with almost all the necessary ports that you would need in your day-to-day life. It has the excellent build quality and offers decent data transfer speeds. It even has a safeguard that protects it from overheating, short circuits, and overcurrent. What it did miss is an additional headphone jack which Novoo could have added to make it even better than it already is. Apart from that, the Novoo 9-in-1 Pro USB-C Hub is one of the best USB Hubs in the market. Additionally, you can also choose to go with the 12-in-1 option of the same Hub, which gives you a few extra ports in case you need them.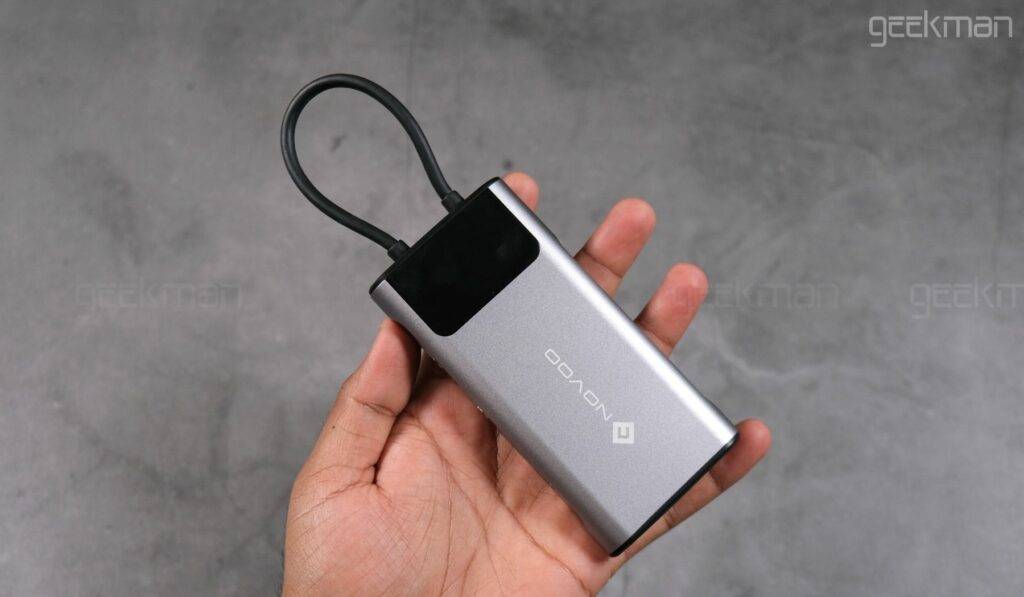 This would be the end of my review of this Novoo 9-in-1 Pro USB-C Hub. If you have any queries or suggestions, feel free to drop them down in the comments section below, and I will try to get back to you as soon as possible. Thanks for reading.


NOVOO 9-in-1 Pro Review In Hindi
Also Read: