Looking for a feature-packed, visually stunning Smart TV without breaking the bank? A few years back, a good quality Smart TV under 20000 seemed like a distant dream. However, the tides have turned, and now you can easily get a good-quality, large-sized Android Smart TV with a budget of 20,000 Rs. Whether you're a movie buff or a gaming enthusiast, these TVs offer a taste of premium image quality without burning a hole in your pocket.
The brands are unveiling their 2023 models, and we've got our eyes on the latest releases. Check our list of best Smart TVs under 20000 Rs before buying a tv.
Thank you
+4000 Happy Buyers, Every Month. We update this list weekly so that you will get the latest and best Smart TV from the Indian market. Still, if you need help, we are available 24/7 on our YouTube channel, Facebook, and Instagram.
These are the best Smart TVs Under 20000 in India
---
Mi 5A Smart Android TV 2023
Overall Best Choice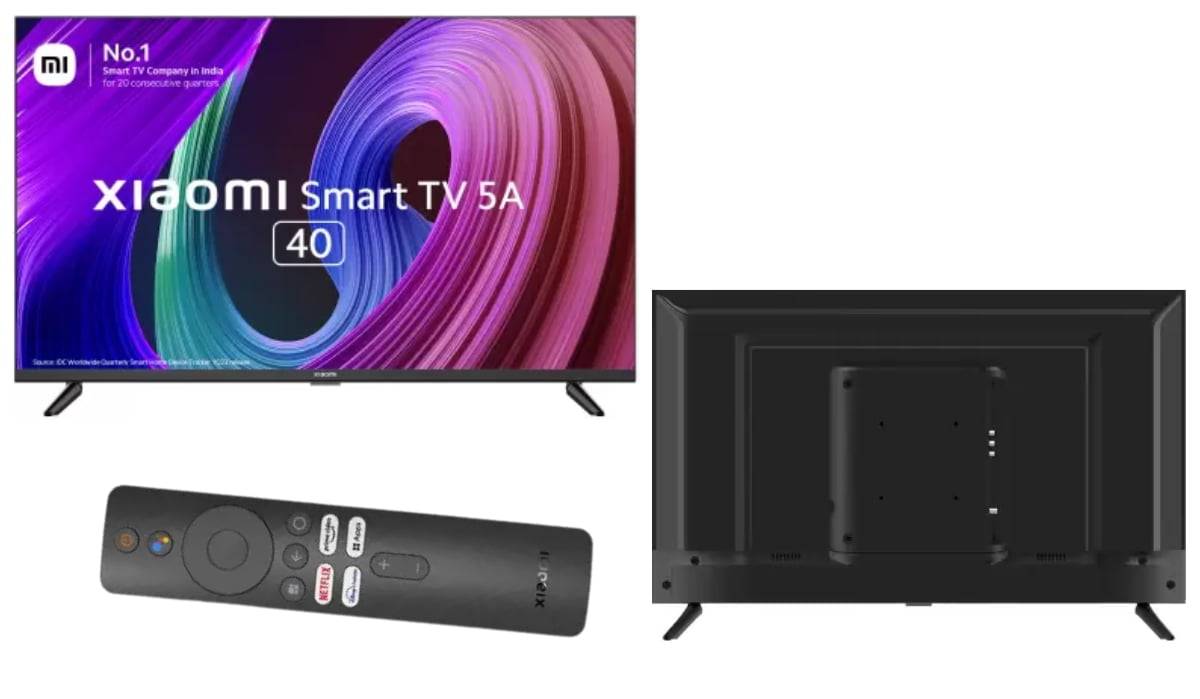 The Mi 5A Smart Android TV is a good addition to your home entertainment setup. With its sleek bezel-less design and elegant metal frame, it not only looks great but also offers impressive performance. The Dolby Audio feature ensures that your audio experience is top-notch, delivering high-fidelity sound that adds depth to your content.
One of the standout features of this TV is its Full HD display with a wide color gamut, providing vivid visuals that are a delight to watch. The exclusive picture engine fine-tunes contrast and colors, bringing your favorite movies and shows to life in stunning detail.
The TV comes with Android 11 integration, offering a wide range of apps and the ability to cast your content seamlessly. Plus, with Bluetooth 5.0, dual-band Wi-Fi, and HDMI 2.0, you can count on a stable and fast connection for all your streaming needs.
Under the hood, the quad-core A55 chip ensures smooth performance, allowing you to enjoy your favorite content without any interruptions. Whether you're a movie buff or a gamer, the Mi 5A Smart Android TV covers you.
In simple terms, this TV delivers a premium viewing experience with excellent picture and sound quality. It's a stylish and feature-packed choice for anyone looking to elevate their home entertainment setup.
Show more +
Lowest Price (Update: 30 min ago)
40 Inch

43 Inch

32 Inch

---
Hisense LED Smart TV
Second best choice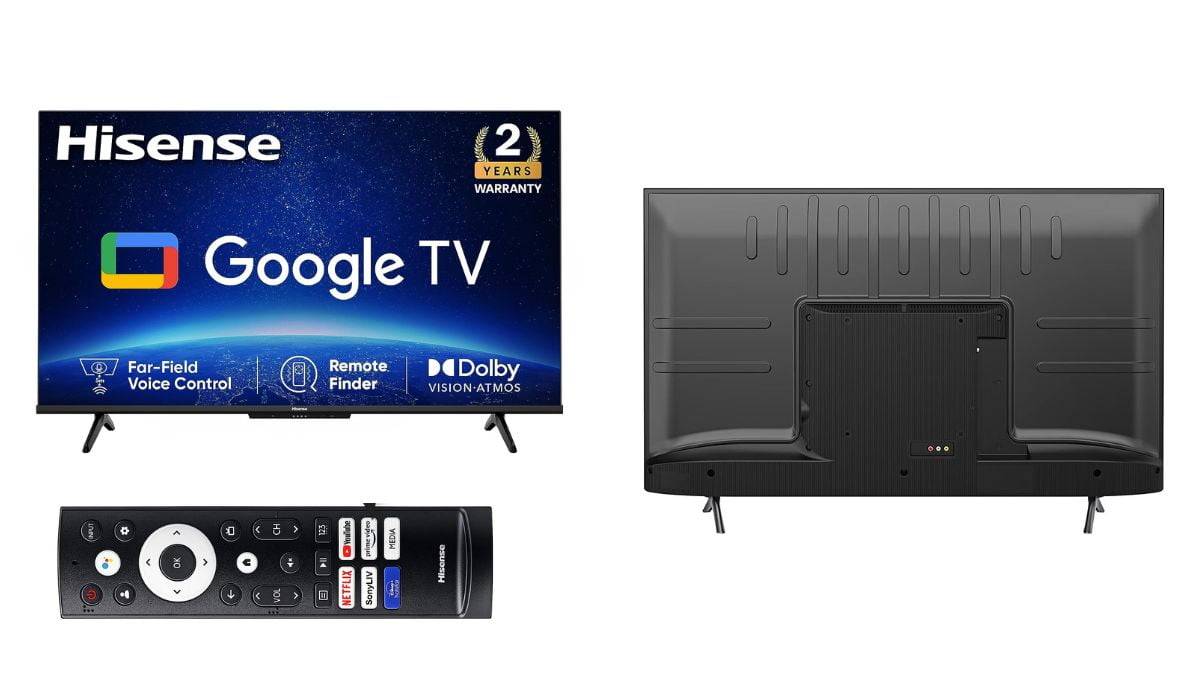 The Hisense LED Smart TV is a remarkable addition to any entertainment setup. It offers stunning display quality with 4K UHD resolution and an A+ Grade Panel, ensuring crystal-clear visuals and true-to-life colors. The frameless design enhances the immersive viewing experience, making it perfect for movie nights and gaming.
Sound performance is equally impressive, thanks to the 24 Watts output and stereo surround sound with box speakers. With five sound modes to choose from, you can customize the audio to suit your personal preferences.
The TV comes loaded with smart features, including popular streaming apps like Prime Video, Hotstar, Netflix, and Zee5. The Quad Core Processor ensures smooth performance and quick response times. Plus, the TV offers various connectivity options, such as HDMI ports, USB ports, and optical output, making it easy to connect your favorite devices.
The user-friendly interface and well-designed UI make navigation through apps and settings a breeze, enhancing the overall user experience.
While the TV itself is exceptional, the delivery experience could be improved, as some customers have faced delays and delivery to incorrect addresses when using third-party delivery partners.
In summary, the Hisense LED Smart TV offers excellent value for its price. With outstanding display and sound quality, a range of smart features, and seamless connectivity, it's a solid choice for those seeking a budget-friendly smart TV.
Show more +
Lowest Price (Update: 30 min ago)
43 Inch
---
OnePlus Smart Android TV
Runner Up Choice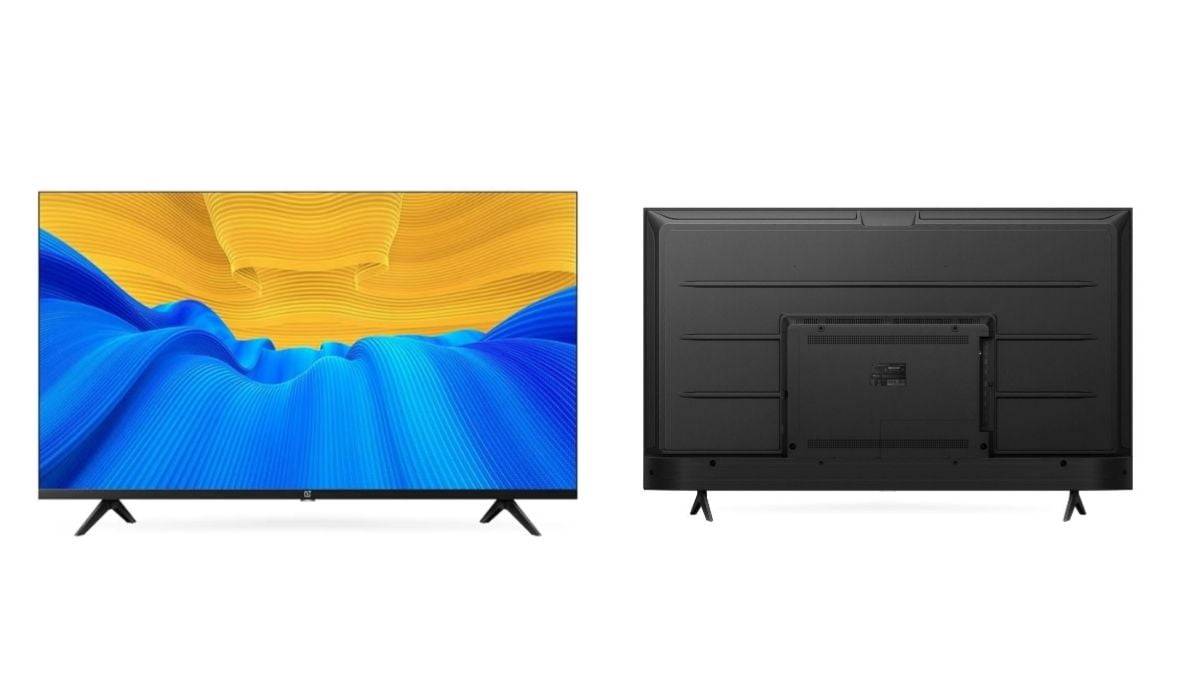 The OnePlus 40-inch Full HD TV is a budget-friendly option that offers a good balance between price and performance. With a Full HD resolution and a 40-inch screen size, it caters to those looking for a compact yet immersive viewing experience.
Design-wise, it maintains a simple and slim profile with minimal distractions, fitting well into any space. The TV weighs around 10.9kg without the table stands, allowing for easy wall mounting using standard VESA-compatible mounts. Connectivity options include three HDMI 2.1 ports, two USB ports, an optical (Toslink) port, an Ethernet port, and Bluetooth 5, providing flexibility for various devices.
The remote is user-friendly, featuring a standard layout with essential buttons for navigation and quick access to popular streaming services. The absence of a dedicated power button is compensated by using the OnePlus logo button for power and standby modes.
Running on Android TV 10 with Oxygen Play, the TV offers a familiar software experience. Oxygen Play curates content from different OTT platforms, making recommendations based on user preferences. The OnePlus Connect app allows seamless connectivity with smartphones and tablets, enhancing the overall user experience.
In terms of performance, the TV handles Full HD content well, providing vibrant colors and sharp imagery. While it lacks Dolby Vision support, the HDR10+ support ensures a decent high dynamic range experience. The LED backlight dimming feature, though limited, contributes to adjusting the backlight according to the scenes.
Sound quality is surprisingly good for the price segment, offering clear dialogue and consistent audio levels. The absence of Dolby Atmos support is compensated by well-tuned two-channel speakers that deliver an impressive audio performance.
In summary, the OnePlus 40-inch Full HD TV is a solid choice for those seeking a budget-friendly option with a good balance of features. While it may not have the bells and whistles of higher-end models, it provides a reliable and enjoyable viewing experience for its price.
Show more +
Lowest Price (Update: 30 min ago)
40 Inch
32 Inch
---
Redmi Android Smart LED TV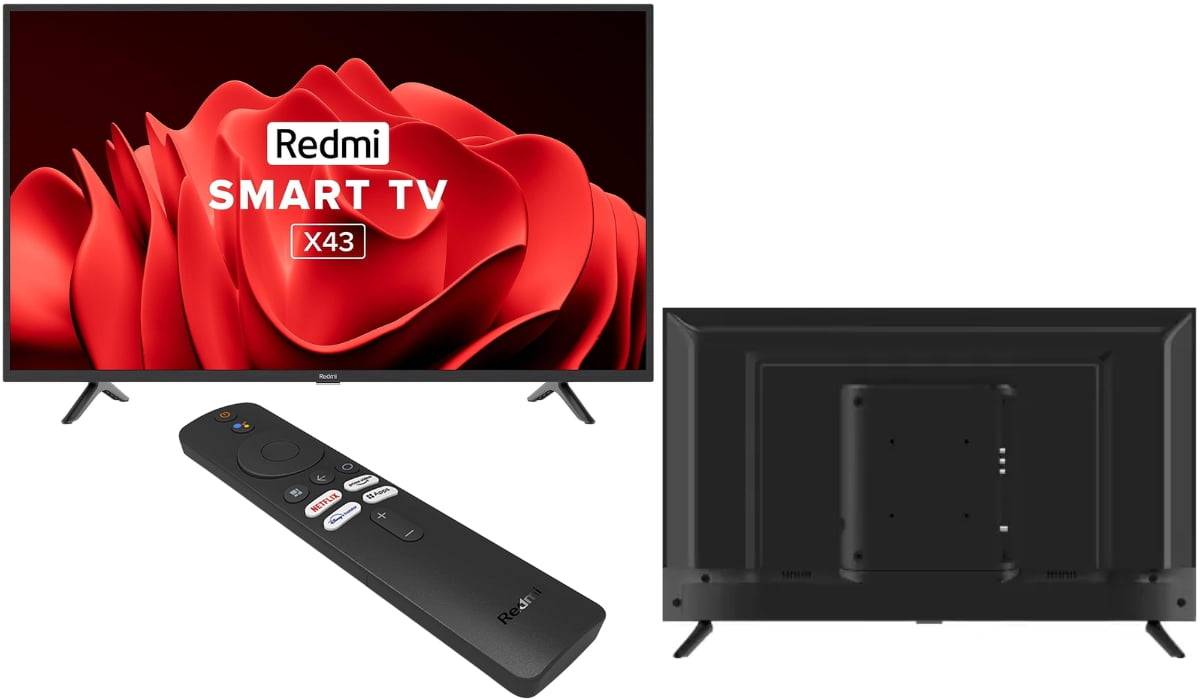 The Redmi Android Smart LED TV is a fantastic choice for those seeking a reliable, feature-packed smart TV. It offers excellent picture and sound quality with Full HD resolution and powerful stereo speakers supporting Dolby Audio, DTS Virtual: X, and DTS-HD. The Dolby Atmos pass-through ARC port adds an immersive dimension to the audio experience.
Running on Android TV 11, this TV provides a seamless and user-friendly interface for easy navigation through apps, settings, and content. The inclusion of Chromecast allows effortless streaming from mobile devices, and PatchWall 4 with IMDb integration offers personalized recommendations based on viewing habits. The Kids Mode with Parental Lock ensures a safe viewing experience for children.
Connectivity options are ample, including 2 HDMI ports, 2 USB ports, and Bluetooth 5.0 for connecting various devices, from set-top boxes to Bluetooth speakers and earphones. The TV's 1GB RAM and 8GB storage capacity are sufficient for installing and running apps from the Play Store.
The product comes with a 1-year comprehensive warranty, and an additional 1-year warranty is provided for the panel by the brand. In case of any defects or discrepancies, the product is eligible for replacement within 10 days of delivery, offering peace of mind to the buyers.
In summary, the Redmi Android Smart LED TV offers an impressive package of picture and sound quality, smart features, and connectivity options at an attractive price point, making it a highly recommended choice for those in search of a reliable and feature-rich smart TV.
Show more +
Lowest Price (Update: 30 min ago)
43 Inch 4K
43 Inch FHD
---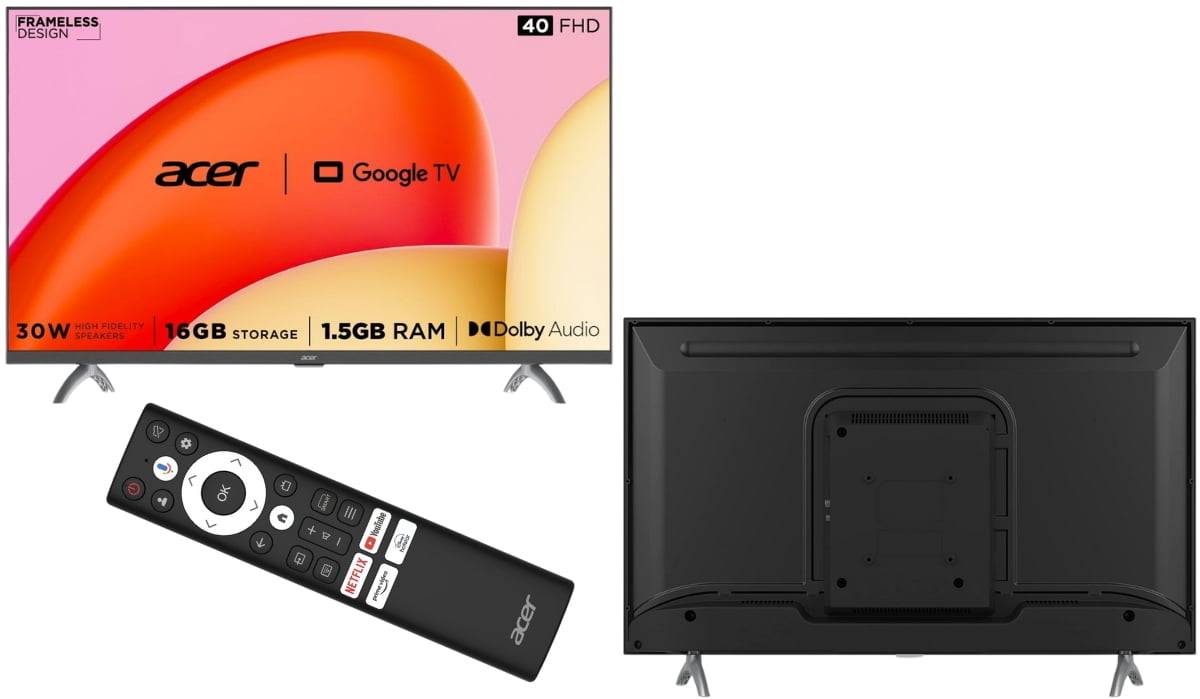 The Acer Smart LED Google TV is a great addition to my home entertainment setup. The display quality is impressive, with vibrant colors and good brightness, thanks to its 4K Ultra HD resolution. The 109 cm (43 inches) screen size provides an immersive viewing experience, and the wide viewing angle ensures everyone in the room enjoys high-quality visuals.
The sound quality, delivered by the built-in 30W High Fidelity Speakers with Dolby Audio, is decent, especially suitable for a bedroom. However, I would recommend considering a soundbar for an enhanced audio experience for larger spaces.
Connectivity options, including dual-band Wi-Fi and Bluetooth, are fast and responsive. While some users reported issues with Android device connectivity, I personally didn't face any problems with my iOS device.
The installation process was quick, and the service was prompt, although there were some complaints about unprofessional behavior from service engineers. Therefore, it's essential to be cautious and double-check the charges.
The user interface (UI) does have some lag issues, which can be slightly frustrating at times. However, considering the price range, it's manageable.
The available storage of 16GB is good, but it's worth noting that only 7GB is usable. Some users have reported laggy performance after installing multiple apps, so it's advisable to be mindful of the apps installed.
In conclusion, the Acer Smart LED Google TV offers good value for money, providing great features and a satisfactory viewing experience. I would recommend considering this product, especially if you can get it at a discounted price.
Show more +
Lowest Price (Update: 30 min ago)
40 Inch FHD
43 Inch 4K
32 Inch FHD QLED
---
TCL Full HD Smart Android LED TV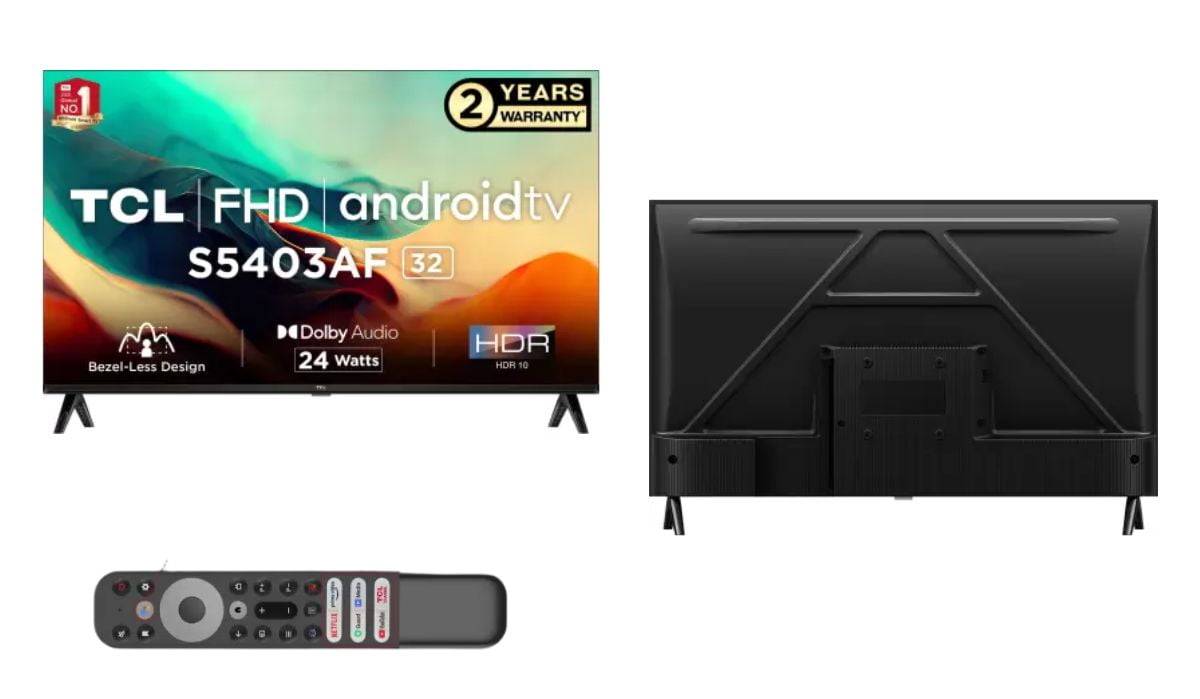 The TCL Full HD Smart Android LED TV is a great value-for-money option. It offers excellent picture quality with a Full HD panel and HDR 10 technology, delivering crisp and detailed visuals. The Dolby Audio enhances the sound quality, although it could be improved for a more transparent and louder audio experience.
The Android TV features provide access to various entertainment options, with over 400,000 movies and shows available. The ability to cast the screen from other devices is convenient for easy content streaming.
The TV's bezel-less design adds to the viewing experience by providing more screen space. The installation process was hassle-free, with next-day delivery and same-day evening installation at no extra cost.
In summary, the TCL Full HD Smart Android LED TV offers excellent picture quality, easy installation, and a variety of entertainment options. While sound quality could be better, it's a budget-friendly choice with great features that I recommend to anyone looking for an affordable TV.
Show more +
Lowest Price (Update: 30 min ago)
43 Inch 4K
32 Inch
---
Also Read: