Gaming is easily one of the fastest-growing career options in the country, which is why a lot of people are converting to full-time gaming for a living. You can easily get a budget gaming laptop for about 50 to 60K that would get the job done. However, because of their limitations, you cannot expect them to deliver top-notch performance and an exclusive gaming experience. They would still provide you with a decent FPS and perform well, but you might notice the difference when playing against someone with a high-end device. It is in the laptops above 80k and 90k where you get the top-end graphics card & processors, higher refresh rate screens, better heat management, and a lot more.
If you are looking for the best gaming laptop under 1 lakh rupees in India, then you have landed on the right page. In this article, we are going to discuss the best gaming laptops under 1 Lakh that you can buy today. If you are really serious about gaming, want to make the most out of your gaming duration, or want to establish a full-time career in gaming, you need to read this article until the end.
Thank you
+5000 Happy Buyers, Every Month. We update this list weekly so that you will get the latest and best gaming laptops from the Indian market. Still, if you need help, we are available 24/7 on our YouTube channel, Facebook, and Instagram.
These are the best gaming laptops under 1 Lakh in India
---
Lenovo Legion 5 Pro
Overall Best Choice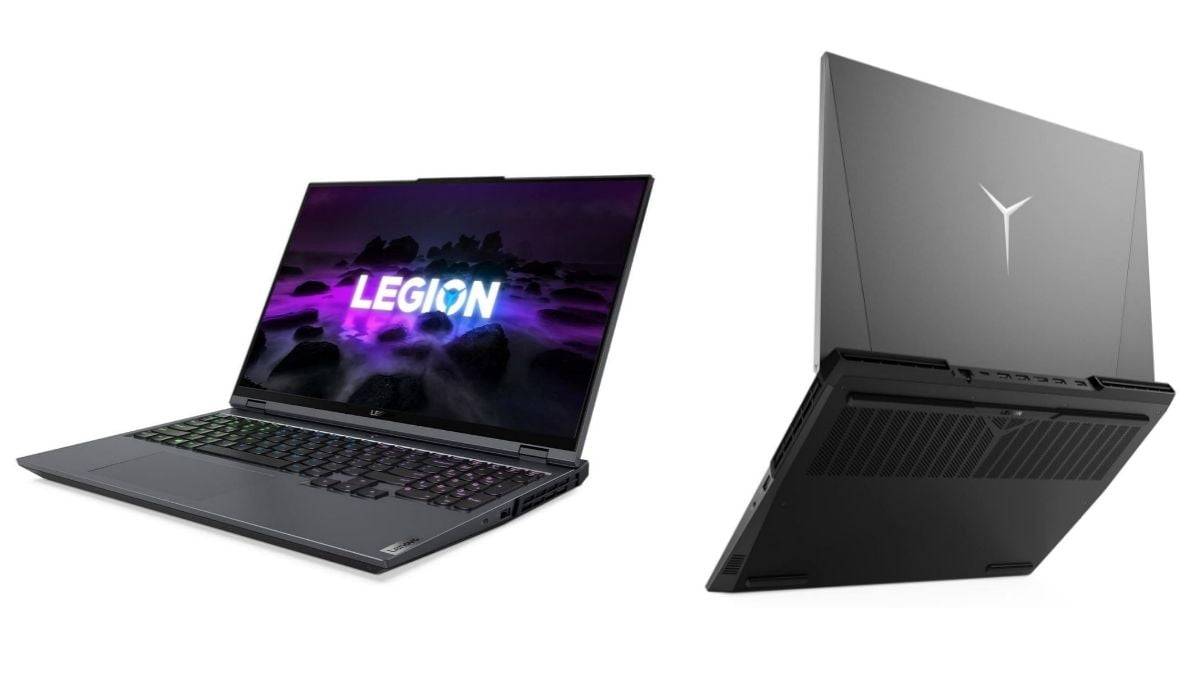 East of West Lenovo Legion 5 is the best gaming laptop in 2023.
The Lenovo Legion 5 Pro is a gaming powerhouse with the beast Ryzen 7 5800H and Nvidia RTX 3060 graphics. Priced starting at 99,999, it offers strong performance for its cost. Although there is another variant available with the latest AMD Ryzen 7 7840HS and RTX 4050 8GB, providing 30% extra performance, I would recommend it if budget is not a constraint for you.
The design of the Lenovo Legion 5 Pro is sleek in navy blue and black, maintaining a professional vibe. The build quality is robust, showcasing Lenovo's reliability. The keyboard is excellent with RGB customization, though the Numpad's off-center layout may not appeal to everyone. The 16-inch QHD display with a 165Hz refresh rate is sharp, the best display in this price range.
The Lenovo Legion 5 Pro's performance shines in benchmarks, with the Intel Ryzen 7 5800H impressing in tasks like video editing. The gaming performance is solid, with games like Shadow of the Tomb Raider running smoothly with good FPS. However, the battery life is mediocre, lasting around four hours, limiting its portability.
In summary, the Lenovo Legion 5 Pro is a compelling choice for gamers seeking strong performance under 100,000, complemented by a sturdy build and a comfortable RGB keyboard. While not the most portable option, it excels as a reliable and reasonably priced gaming laptop.
Show more +
Lowest Price (Update: 30 min ago)
Ryzen 7 5800H + RTX 3060 (Best Choice!)
Ryzen 7 7840HS + RTX 4050 (Best Choice!)
Ryzen 7840HS+ RTX 4050 (Alternative)


---
Acer Predator Helios Neo
Second best choice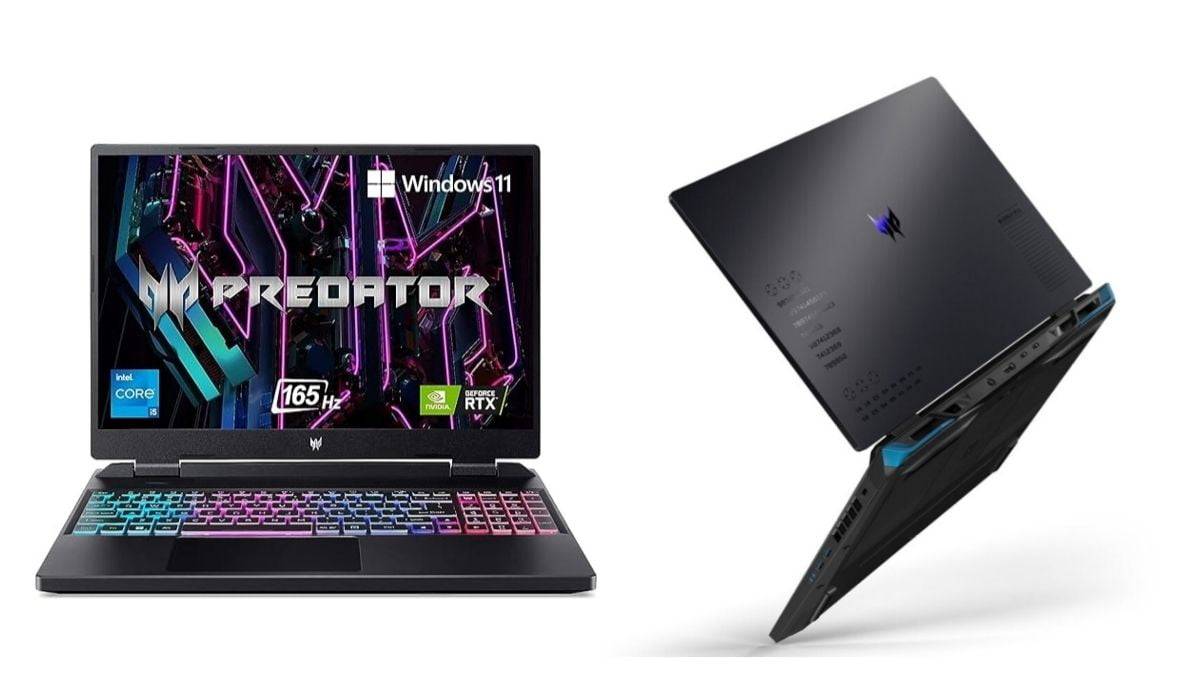 The Acer Predator Helios Neo 16 is our second choice on the list of best gaming laptops under 1 lakh. The Predator Helios Neo 16 strikes a fantastic balance between budget and performance. Priced at 96,000 Rs for the base model, it features an Intel Core i5-13500HX and GeForce RTX 4050 GPU with a WUXGA (165Hz) display. The top-of-the-line model, costing 1,02,000 Rs, boasts an Intel Core i7-13700HX with a GeForce RTX 4080 GPU.
The design, though not premium, is gamer-centric with a matte black finish and futuristic elements. The laptop offers an expansive keyboard with full-sized arrow keys, a numpad, media keys, and useful hotkeys. The trackpad is responsive, though its positioning may take some getting used to.
In terms of ports, the Helios Neo 16 impresses with Thunderbolt 4 ports, HDMI 2.1, LAN port, and more. The display, while vibrant, has a lower peak brightness of 400 nits, impacting outdoor visibility. The audio output is quiet and biased towards mid and high tones.
Powered by an Intel Core i7-13700HX processor and 16GB DDR5 RAM, the laptop excels in CPU-intensive tasks. The Nvidia GeForce RTX 4060 GPU delivers solid gaming performance, scoring well in benchmarks like 3DMark Time Spy and gaming benchmarks like Shadow of the Tomb Raider.
Battery life is commendable, lasting almost 9 hours in a video loop test. For gaming, expect around five hours of unplugged use, which is still respectable.
Overall, the Acer Predator Helios Neo 16 is an excellent value-for-money gaming laptop, offering a compelling mix of performance and features for budget-conscious gamers.
Show more +
Lowest Price (Update: 30 min ago)
Core i7-13700HX (Best Choice!)

Core i5-13500HX

AMD Ryzen 7 7840HS
---
HP Victus
Value For Money Gaming Laptop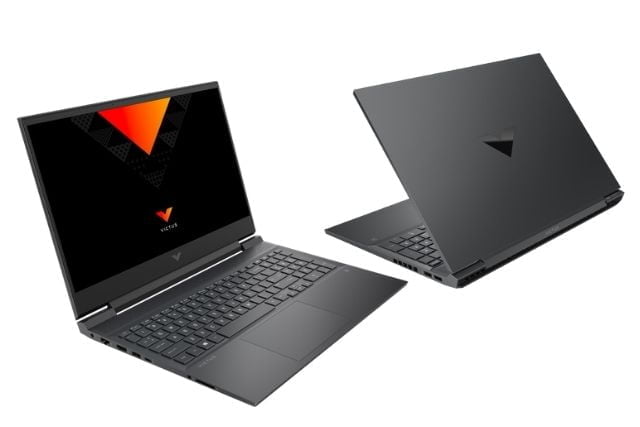 HP's Victus 16 is a budget-friendly gaming laptop that delivers solid performance for its price range. With models ranging from 60,000 to 95,000, it offers an affordable option for gamers. There are 7-8 different variants of HP Victus, but I recommend the three most powerful options among them. The first one comes with a Ryzen 7 7840HS chipset, the second with Ryzen 7 5800H, and the last one with Ryzen 5-5600H. All three laptops feature an RTX 3050 graphics card.
The laptop's design is sleek but weighs 2.3kg, making it a bit hefty. The backlit keyboard is comfortable, but for intense gaming, external accessories may be preferred. The 144Hz full-HD display impresses with vibrant colors and 100% sRGB coverage, but the hinge is flimsy and can be annoying during movement.
Sound quality is mediocre; external speakers or headsets are recommended for immersive gaming. In terms of performance, the Victus handles recent games smoothly, though adjustments to settings may be needed. The RTX 3050 GPU supports ray tracing, but it impacts core performance.
Battery life lasts over five hours for general use, but for extended gaming sessions, the power supply is essential. Despite some drawbacks like screen wobble and average sound quality, the HP Victus 16 stands out as a strong option for budget-conscious gamers. Available in three models with different AMD Ryzen chipsets, it offers a balanced experience for both work and play.
Show more +
Lowest Price (Update: 30 min ago)
Ryzen 7 7840HS (Best Choice!)
Ryzen 7 5800H (Second best)
Ryzen 5-5600H (Best budget choice!)
---