The laptop's portability has made gaming anywhere possible. Every gamer loves portable gaming. Many people think you need a full fledge gaming rig to consider yourself a "Gamer." But with games being resource extensive, it's not possible for every thin and light laptop to play these games. Even if your laptop is on the low end, some games are enjoyable while being competitive. Many of these games don't even need dedicated graphics cards to operate.
Finding a good game that doesn't melt your laptop can be quite annoying. But we've done that task for you. We've collected some of the best games for laptops that are not graphic-heavy and can even run on laptops without graphics cards. So without further ado, let's get on the list.
These are the best Games for laptops, which run without graphics card
---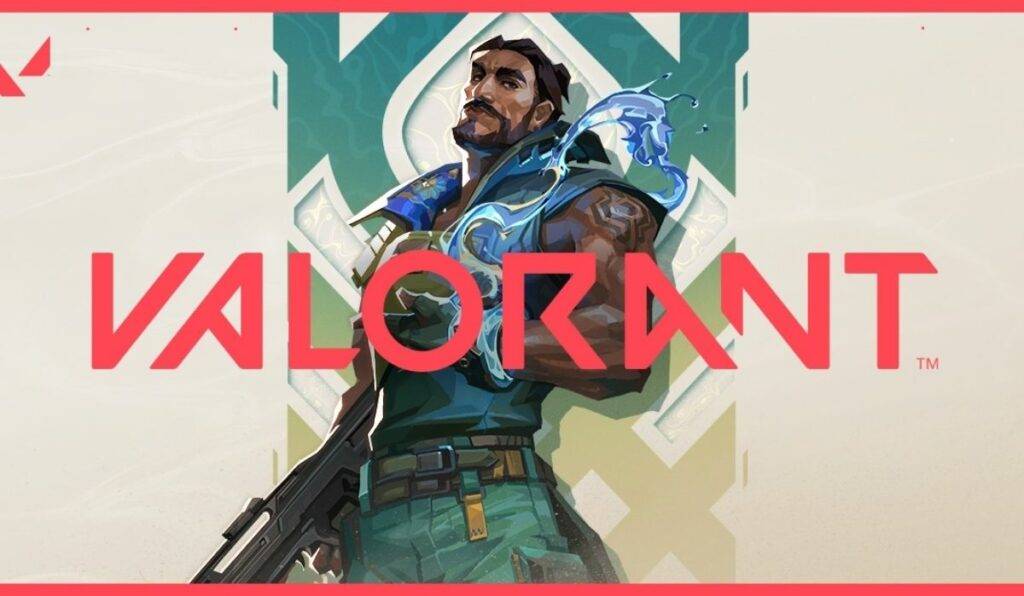 Valorant is a great first-person shooter game that doesn't require heavy graphics power. The game was released in June 2020 and quickly became popular among the gaming community.
It's similar to other 5v5 shooter games like CSGO and Rainbow Six Siege, but what sets it apart are the agents you can play as. Each agent has unique abilities, strengths, and weaknesses, so you can choose one that fits your playstyle. You can say it's a mash-up between CS: GO and Overwatch. Whether you're into defense or offense, there's an agent for you. Valorant is also doing well in the esports world, so if you're into competition, it's definitely worth checking out.
---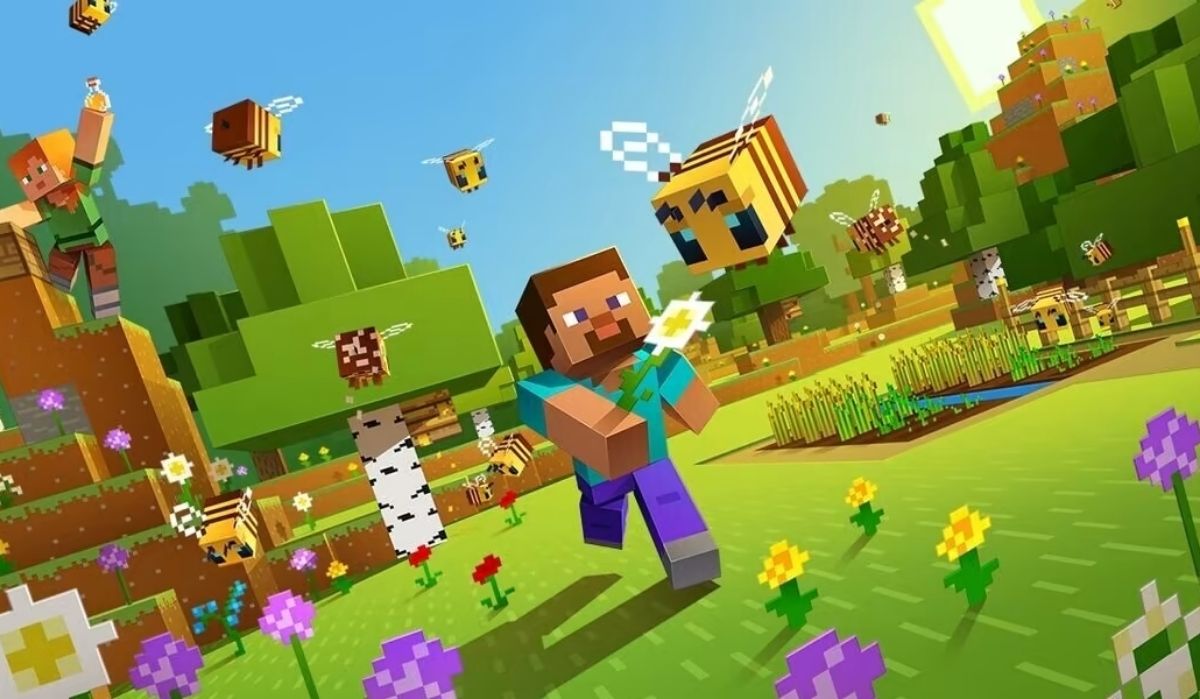 Minecraft is a game that's known for its blocky graphics and unique gameplay. The sandbox game's graphics is not even the thing that wears downs your laptop's performance. Despite its unique blocky graphics, the game still looks incredible, the same goes for the gameplay.
Minecraft is all about survival through mining and crafting, and it takes place in a vast, endless world filled with different biomes, structures, and monsters to discover. You must build a safe base to protect yourself from those creepy mobs like zombies and skeletons that crawl out when the night falls. The game is definitely one of the best games for laptops without a graphics card. You can play with friends by joining servers and building a world together or battle against each other. The best part? Your imagination is the only limit in this game, so you can build anything you can dream up!
---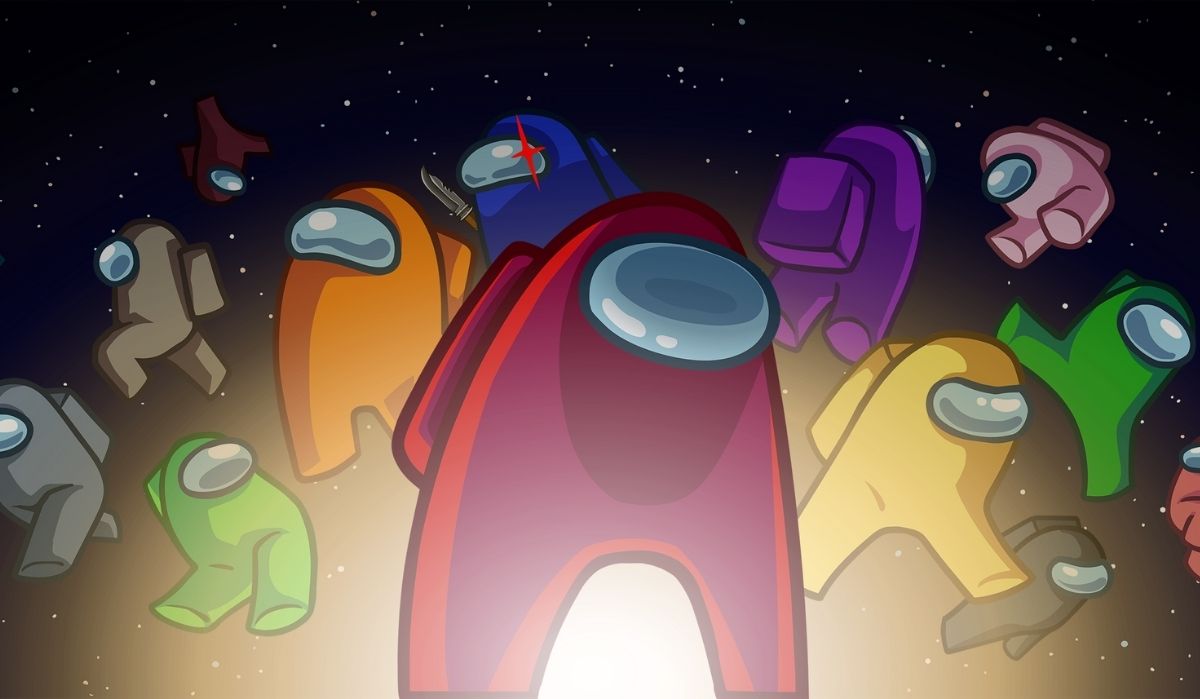 Among Us released in 2020, became an instant hit with its unique and addicting gameplay. The hype surrounding the game was crazy during that time, with different trends and a surge of Among Us content circulating around the internet. The game being 2d has made it possible to play on any laptop, whether high-end or low-end.
You're divided into two teams: Crewmates and Impostors, and the game takes place on a spaceship. The Crewmates must complete tasks while trying to identify the Impostor, who is sabotaging their efforts and killing them one by one. If a Crewmate finds a dead body, a meeting is called where players try to figure out who the Impostor is and vote them off. This is the most exciting part of the game. Among Us has surely solidified its place in the gaming scene as a gamer's favorite.
---
Counter Strike Global Offensive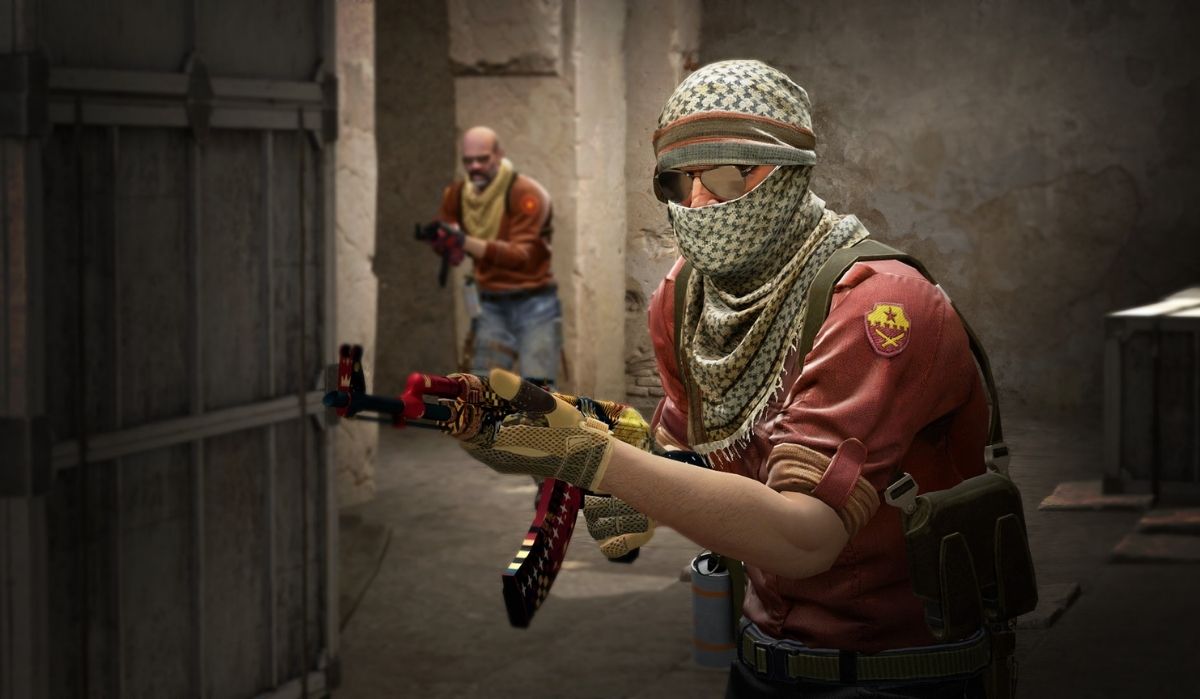 Despite being a decade-old game, CS: GO is still one of the most played games, thanks to its frequent updates and nods to nostalgia. The CS franchise can be traced all the way back to the classic CS 1.6.
This 5v5 first-player shooter game is top-notch, with hundreds of maps, weapons, and great mechanics. Plus, it has a huge collection of weapon skins that you can trade in the skins market or even make a profit from. CS: GO continues to be a fan favorite thanks to its strategic gameplay and tight nit community. With the right settings CS: GO can run pretty smoothly, even on a low-end pc. The game also has a thriving esports scene, making it even more exciting to play and master.
---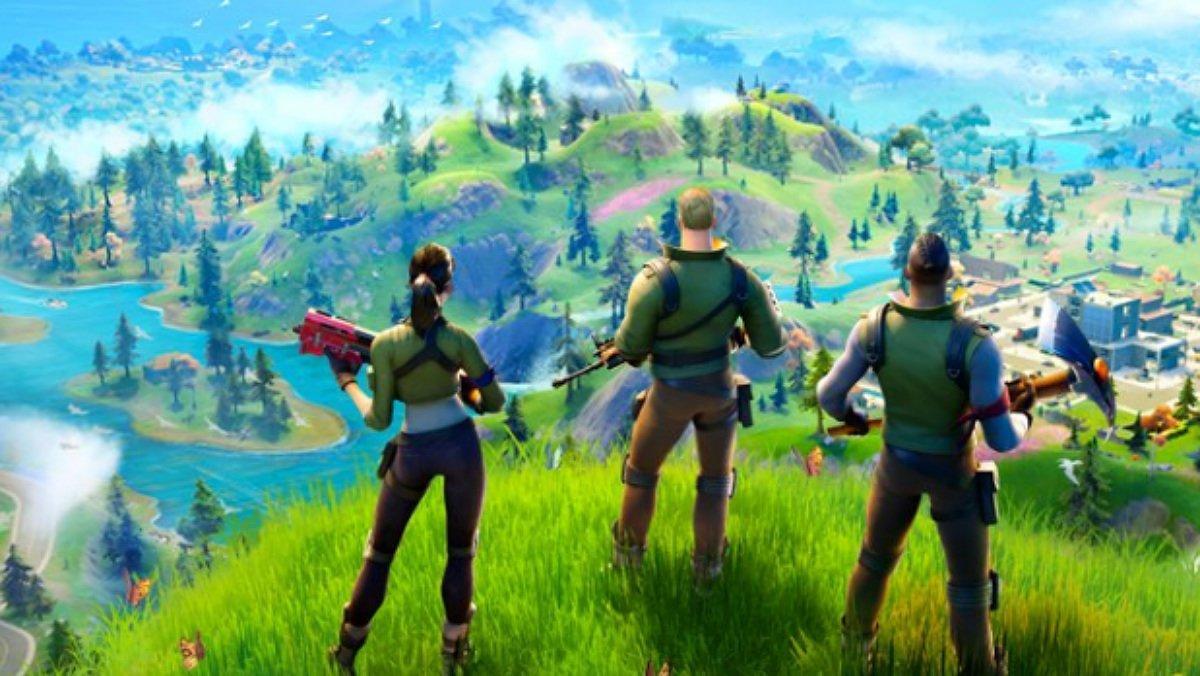 The next game on our list is "Fortnite", It's a popular online multiplayer battle royale game developed by Epic Games. In the game, up to 100 players parachute onto an island map and collect weapons and resources to fight against each other, with the last player or team standing winning the game. Fortnite also features a creative mode where players can build structures and creations using in-game resources to fight with each other.
Additionally, Fortnite is a free-to-play game and runs on very low specs requirements which makes it accessible to a wide audience. Here are the recommended PC specifications for playing "Fortnite":
Minimum specs requirements:
OS: Windows 7/8/10 64-bit or Mac OS X Sierra
CPU: Intel Core i3 2.4 GHz or better
GPU: Intel HD 400 or better
RAM: 4 GB or more
Internet, 5MB+
Recommended specs:
OS: Windows 7/8/10 64-bit
CPU: Intel Core i5 2.8 GHz or better
GPU: NVIDIA GTX 660 or better
RAM: 8 GB or more
---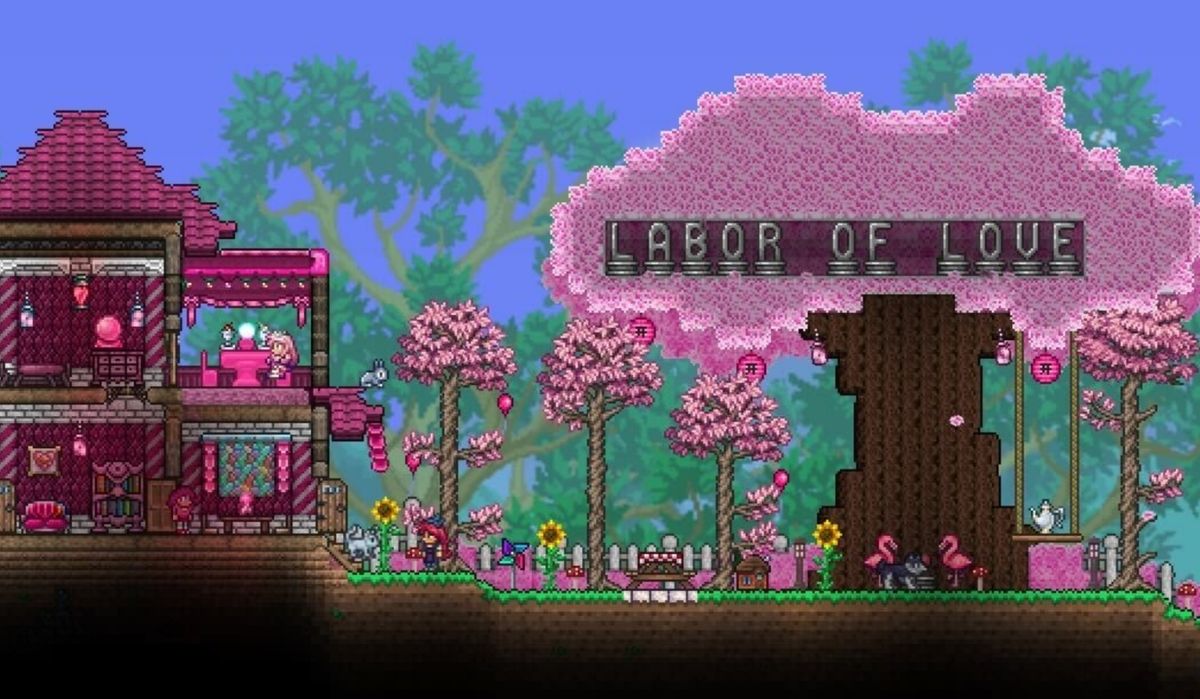 Terraria is a 2D take on the popular action-adventure sandbox game Minecraft. It was created by Re-Logic and was first released on May 16, 2011, initially for Windows. Since then, it's been made available on several other platforms too.
The game has a fun, retro look that appeals to those who appreciate aesthetics. If you're into adventure games with a side of RPG, Terraria is a great choice. You'll explore dark caves and underground passageways, hunt for valuable loot, battle enemies, and craft and build to your heart's content. Terraria is definitely a solid choice regarding the best games for laptops. So, get ready to dive into a world of endless exploration, crafting, and adventure in Terraria!
---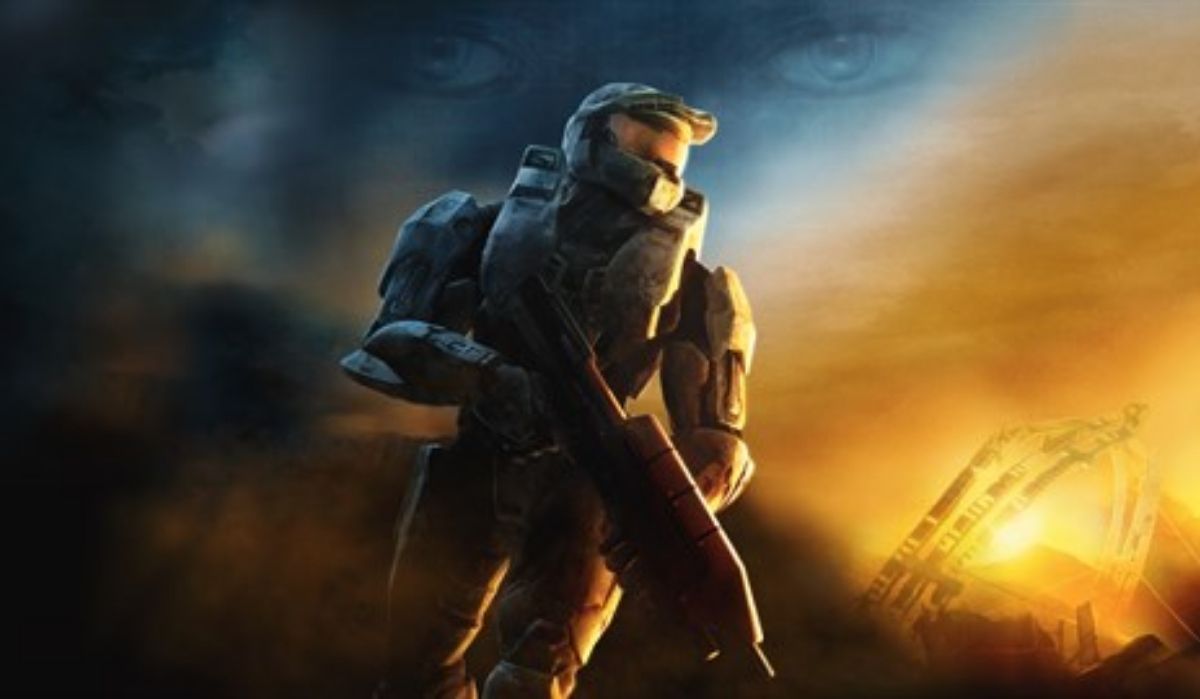 Halo 3 is one of the best games from the Halo game series. Despite being more than a decade old, the game is still enjoyable to this day, and playing now would be a nostalgic trip if you've played it way back when it came out.
Halo 3 is a first-person shooter game where you run around, fight enemies, and drive vehicles. You've got weapons and grenades, but you can also dual-wield some weapons for more firepower. The game being old means most modern laptops, even low-end ones, can run this game without any hiccups. You need to know that the game consists of gore, violence, and blood. If you're not a fan of that stuff, avoid this one.
---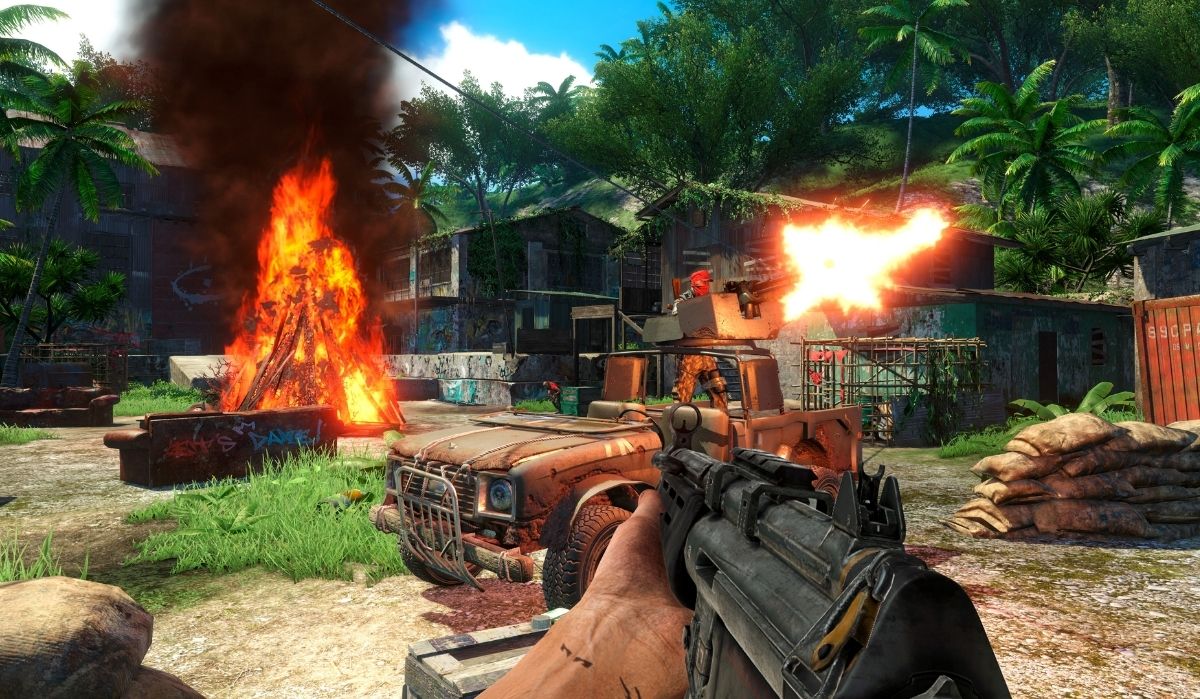 The next game on our list is Far Cry 3. The game is set on a tropical island under mercenaries' and pirates' control. You take the role of Jason Brody and can choose to tackle missions using firearms or stealth.
Anyone who loves adventure games will have a fun time playing this game. You can explore the vast open world of far cry using vehicles like dune buggies, jet skis, and hang gliders. The graphics are not crazy since this game is also a decade old, which means low-end laptops can also experience this game. While exploring, You'll also find friendly settlements where you can buy weapons, take on side missions, and interact with wildlife. So gear up to explore the wilderness of Far Cry 3.
---
Call of Duty: World at War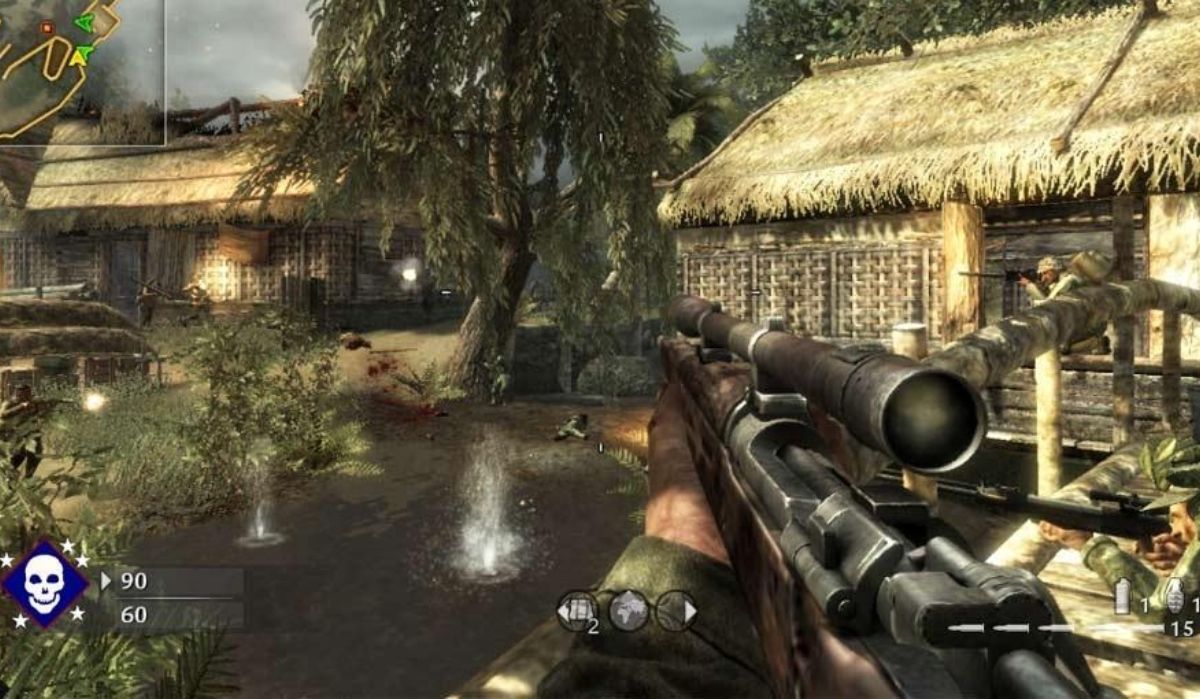 It's impossible to talk about great games without mentioning Call of Duty. With over a dozen games in the series, it's a staple in the gaming world. Some of the older Call of Duty games may not have the best graphics, but they still wowed us with their unique gameplay and mechanics. Even today, Call of Duty: World at War is still a fun game that runs on any laptop.
This game takes players to the battlefield of World War II filled with intense action and explosives. With a solid single-player campaign and a thriving multiplayer mode, World at War was a big hit amongst fans of the series and military shooters in general. Overall, World at War is one of the best games for laptops without graphics cards that offers a memorable and thrilling experience.
---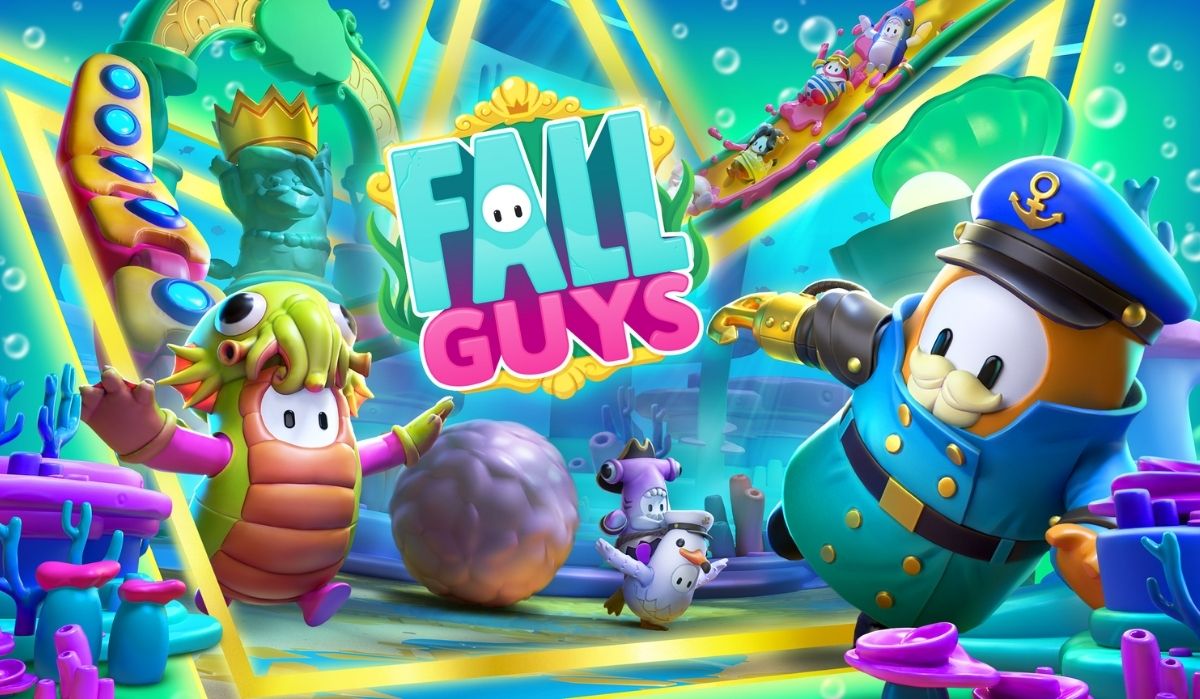 If you're in the mood for some obstacle course fun, you should check out Fall Guys. Released in August 2020, this game quickly became a hit, especially with people who enjoy games that are easy to understand but difficult to master.
In Fall Guys, you play as a cute character alongside 31 other players, and the goal is to be the first one to finish the final obstacle course. With each round, the number of players is halved until only eight remain. The last one standing is crowned the winner. The game has a seasonal system with battle passes, events, and updates, and it's even possible to play with your friends. And the best part? It's free to play, so give it a try!
---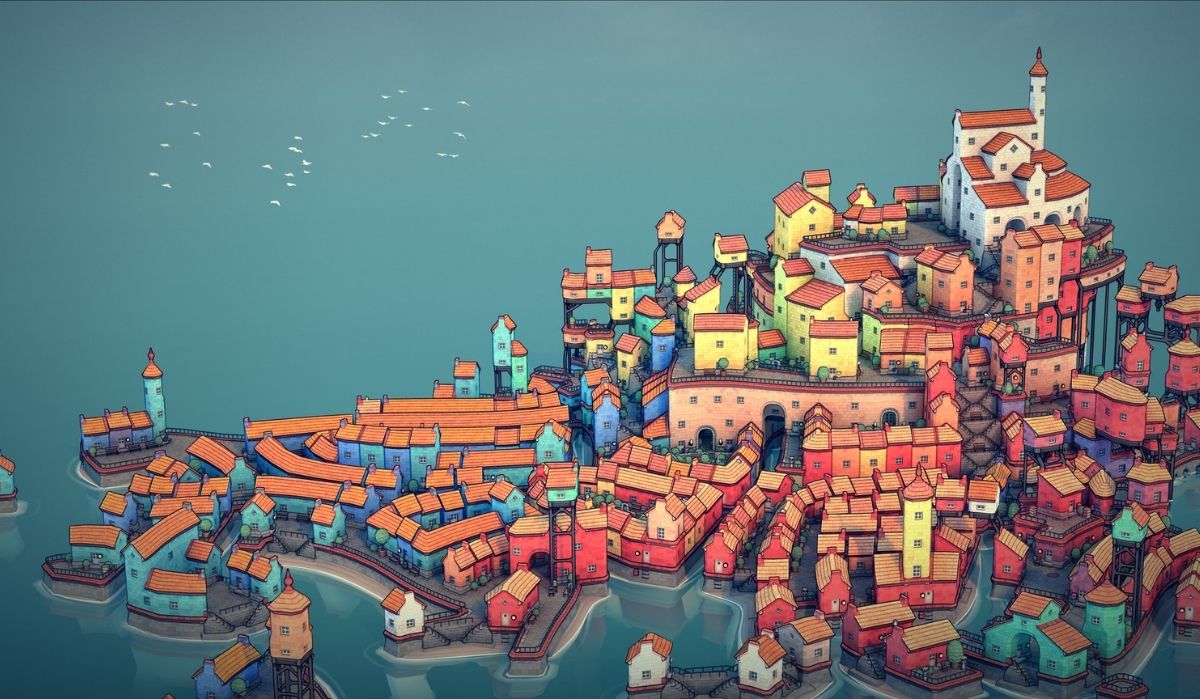 If you know Venice "The city on top of the sea", this game will give off the same vibes. Townscaper is a quaint city-building game without all the typical labor involved in running a town. You place a building where you want it to be a let your creativity take control.
The game is minimalist, which makes it perfect for light gaming. You can create a thriving metropolis or charming seaside village through creativity in this in-depth game. You can never run out of terrain to build since the game offers procedurally generated landscapes. Townscaper has a relaxing and meditative atmosphere, making it a great choice for players who want to unwind and stretch their building muscles. Overall, Townscaper is a delightful and imaginative game that offers a fresh take on the building genre.
---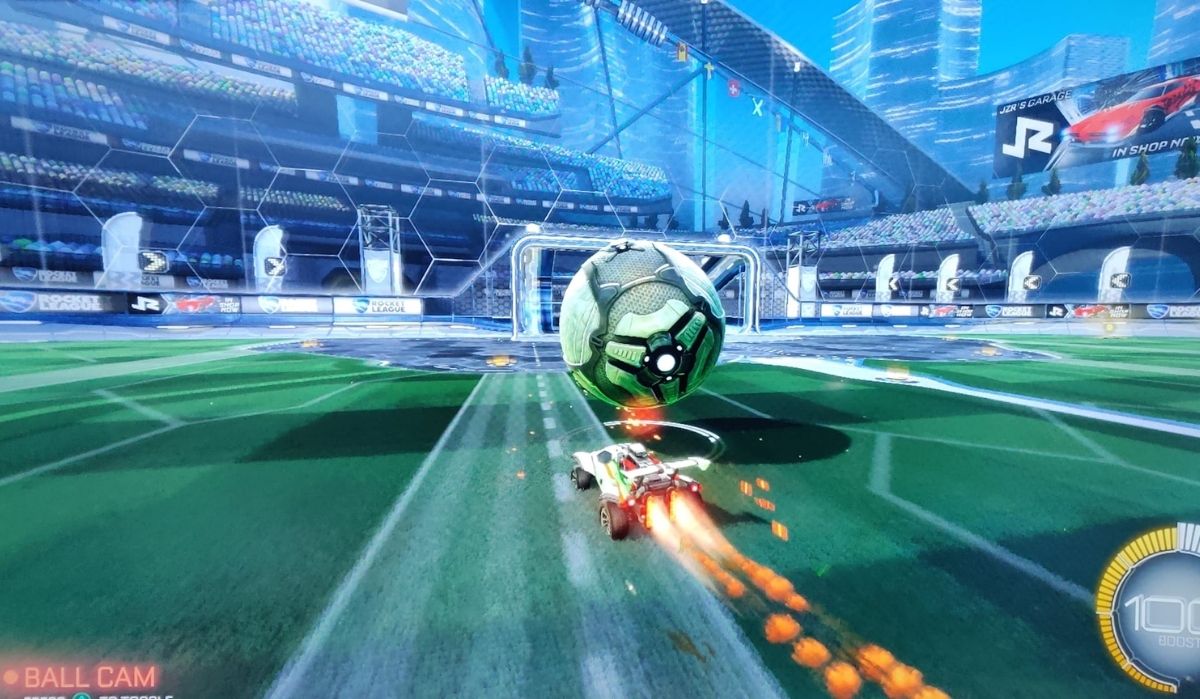 You might have played or know football games like FIFA and PES. If you like these football games, you will surely like Rocket league. In rocket league, instead of human players, you operate a vehicle to play Football. The game is a hybrid of arcade-style soccer and vehicular mayhem.
In the game, players operate a rocket-powered car to hit the football into the opponent's goalpost. You can either play casual or ranked matches where players compete for a one-on-one to four on four matchups. Even if you're bored with the usual matches, the game offers various game modes, including Custom Training, mutators, Snow Day, Hoops, Rumble, Starbase ARC, and others. The easy-to-understand controls and fluid, physics-driven competition makes it one of the best games for laptops on the low end.
---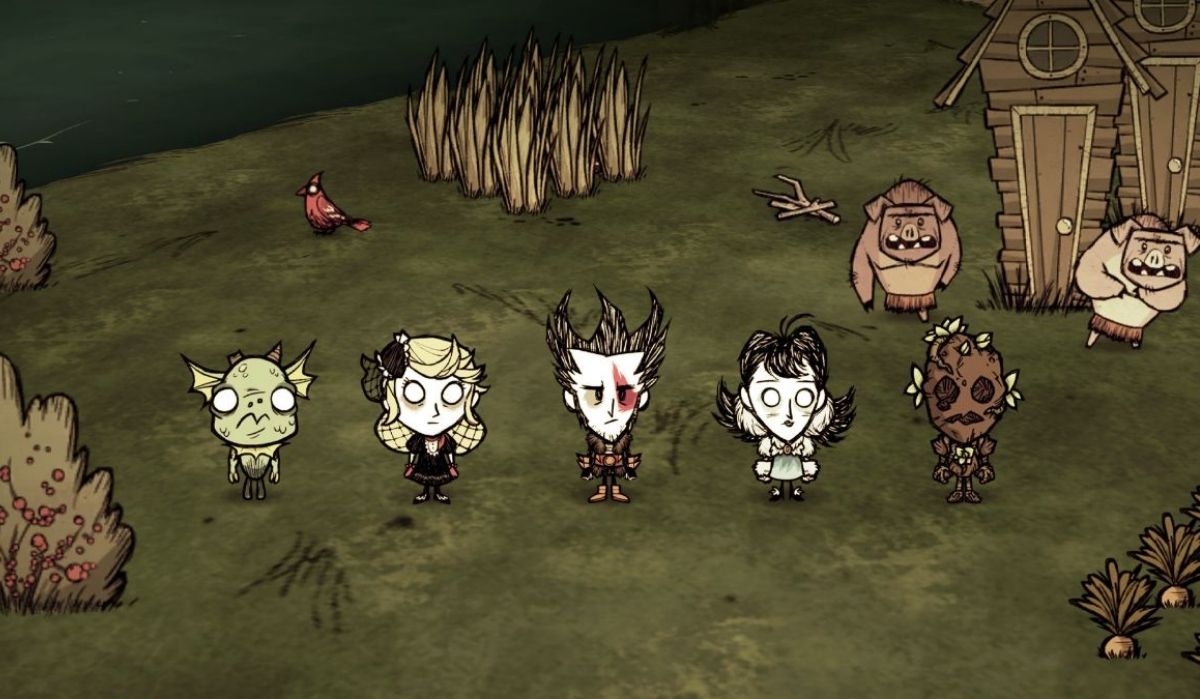 The next game on our list is Don't Starve. The games introduce you to the whimsical world created by Tim Burton. This game may look simple and minimalistic, but it has a lot of things stored for you.
In the game, you get to control different characters in a top-down environment and face challenges like giant bird-like cyclops, pig-faced creatures, overgrown spiders, hunger, and much more madness. The game world is unforgiving, so if you die, don't worry – you'll start fresh and maybe avoid eating the wrong mushrooms next time! You must sharpen your survival skills to learn how to survive in the bizarre landscape of Don't Starve. The game can even run on laptops with 4GB RAM and no external graphics cards, so this game is must try!
---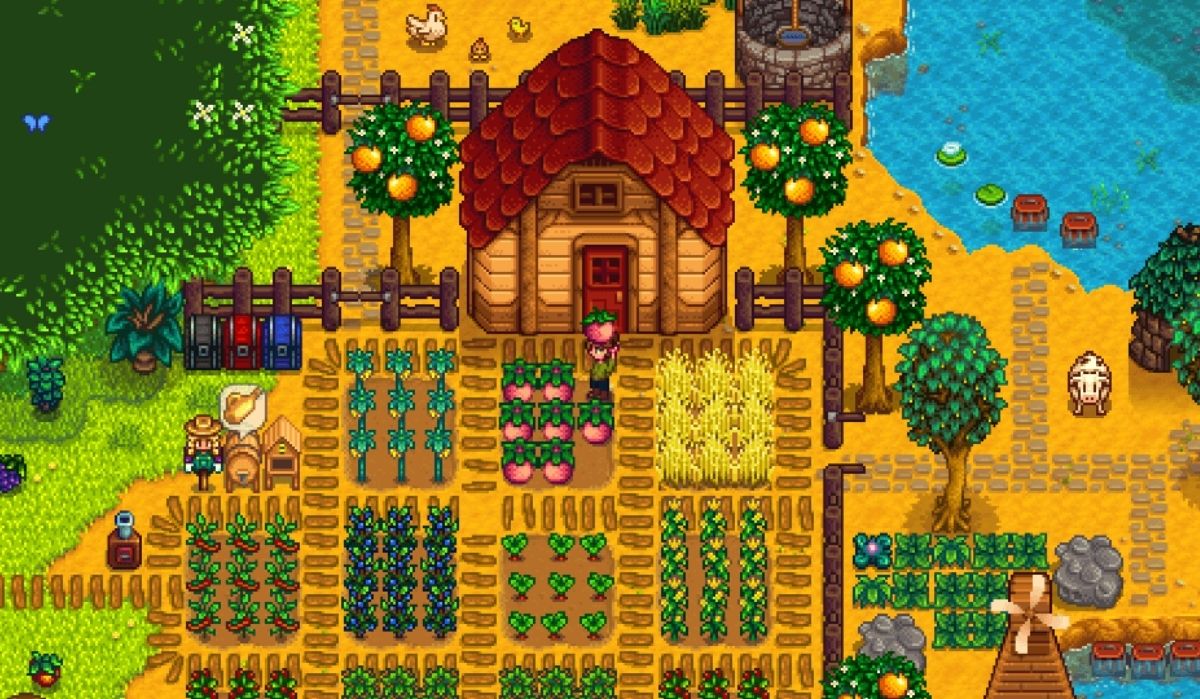 Wanna start your own farm? If yes, then Star Drew Valley, let's do exactly that. It is a farming simulation game where you inherit a plot of land and a small house from your grandfather in the charming town of Pelican Town. The land is barren and messy at the start, so it's your job to clear it and grow crops, raise livestock, and expand your farm.
There's plenty to do, like fishing, cooking, crafting, and exploring caves for materials and ores. Additionally, you can also take on quests and complete bundles to restore the town's Community Center and earn rewards. Remember to keep track of your health and exhaustion levels and the game's calendar, divided into four 28-day seasons. So grab some food, which gives you buffs and replenishes your health and energy, and get ready to start your farming adventure!
---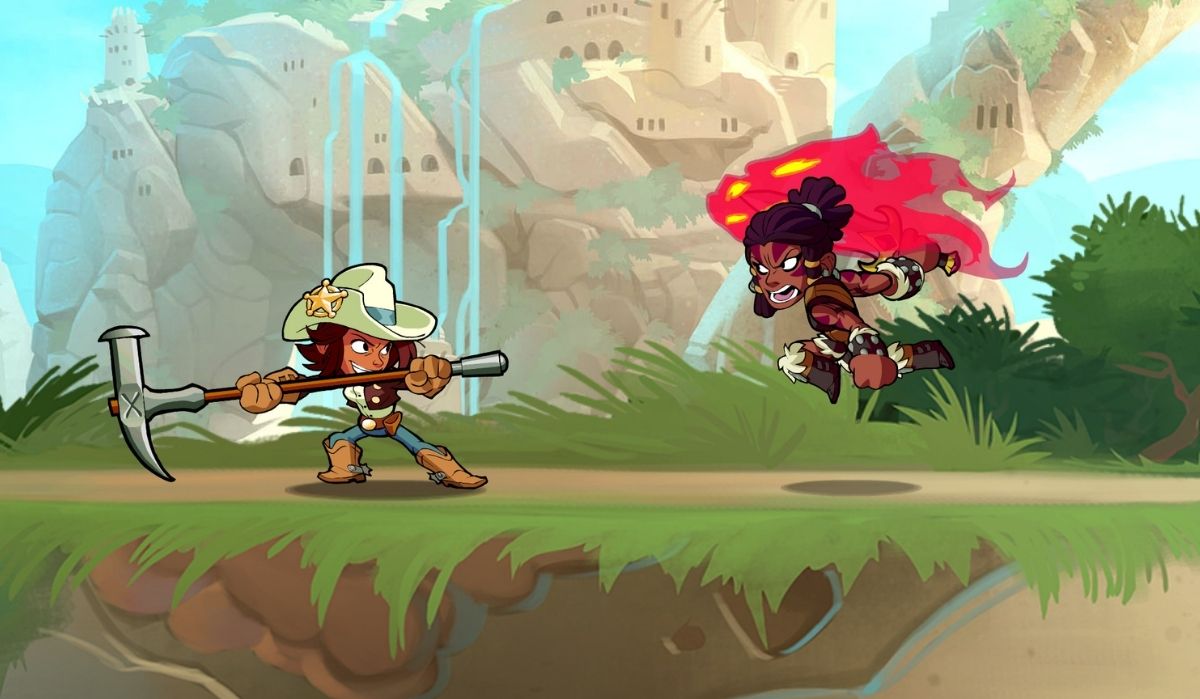 If you're looking for a fun way to battle it out with your friends, Brawlhalla is the game for you. Available on Laptop, pc, and mobile, this 2D brawler is inspired by Super Smash Bros and offers an array of 50 unique characters and a wide range of weapons to choose from. Despite its 2D graphics, the game boasts impressive effects and visuals.
With different gameplay modes like ranked matches, casual matches, and tournament formats, there's never a dull moment in Brawlhalla. The best part? It's totally free to play, so all you have to do is download it and start brawling. The 2D element of the game makes it playable on almost every type of laptop, even one without a dedicated graphics card. Overall the game is one of the best games for laptops, even for low-end ones, So what's stopping you? Get ready for some epic battles with your friends!
---
This last game on my list should be enough to let me sum up my list of the best games for laptops without graphics cards. Thanks for reading.
Also Read: