In this article, we are going to cover the Maono AU MH501 which is a professional studio monitoring headphones. You can consider this product to be a budget studio monitoring headphones because it starts at about Rs. 2,700 ($40). Now although the Maono AU MH501 is not cheap by any means, it is a budget headphone when we compare it with other studio monitoring headphones in the market. Most of the YouTubers, sound professionals, engineers, and even singers usually look for a studio monitoring headphone in this budget itself.
In fact, Geekman also purchased its first studio monitoring headphone in this budget itself. As of now, Geekman is using the MX50 headphones to judge the sound quality of other headphones, and earphones, because we needed a budget headphone for reference. If you are looking for a budget monitoring headphone, then this article might be of great help to you. I would also like to add that just because it is a studio monitoring headphone, it does not mean that normal users cannot use it in their day-to-day life. But how is a studio monitoring headphone different from normal earphones?
What is a Studio Monitoring Headphone?
The main purpose of a studio monitoring headphone is to provide you with natural sound output, in its original form. No studio monitoring headphone adds bass, treble, or boost, and it does not interfere with the background noise either. The sound output is completely original with no artificial tunings, and with a wide soundstage.
It is a major reason why a lot of audiophiles, and professionals use studio monitoring headphones. Personally speaking, I even use these studio monitoring headphones while listening to music, or watching movies, because I take sound quality pretty seriously, and I like to hear the audio the way it is meant to be.
Let's now start the review of the Maono AU MH501 headphones.
Box Content
Let's start with the box content. You get some paperwork, the headphones, and some 6.5mm gold plated headphone jack attachments. The attachments attach pretty well to the headphone jack, and the problem of it getting stuck in some headphones will not occur here.
Design and Build Quality
Let's now discuss the design and build quality of the Maono AU MH501. The company has given these headphones a pretty simplistic, and no-nonsense design. The build quality of the Maono AU MH501 is quite good, and we did not expect such a build quality by a headphone in this price segment. The headphones are a bit on the heavier side, despite being made up entirely of plastic. Overall, the build quality is quite good, and in the first impressions, the headphones appear to be quite durable. The headphones have been provided with a matte finish that not only provides a premium look but also feels premium when you are touching it.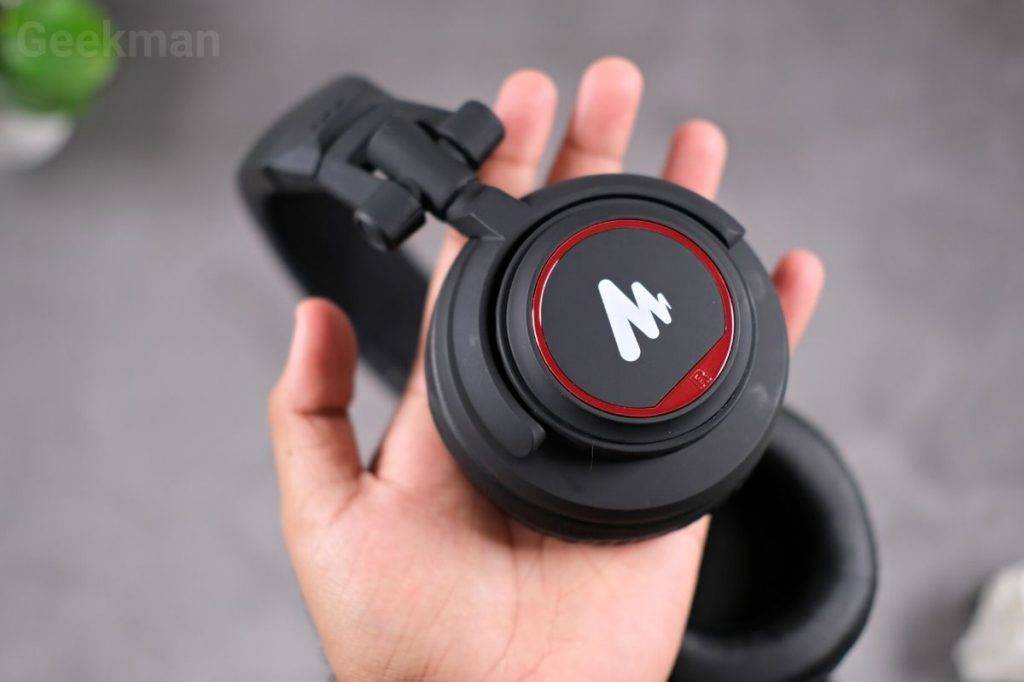 The cable used on the Maono AU MH501 features a unique curly design that looks quite similar to the cables that were used on old landline telephones. We don't know why the company went ahead with this design but it looks quite good. The cable quality is quite good and you would not feel the need for cable management with this one. This might be one of the reasons behind this design.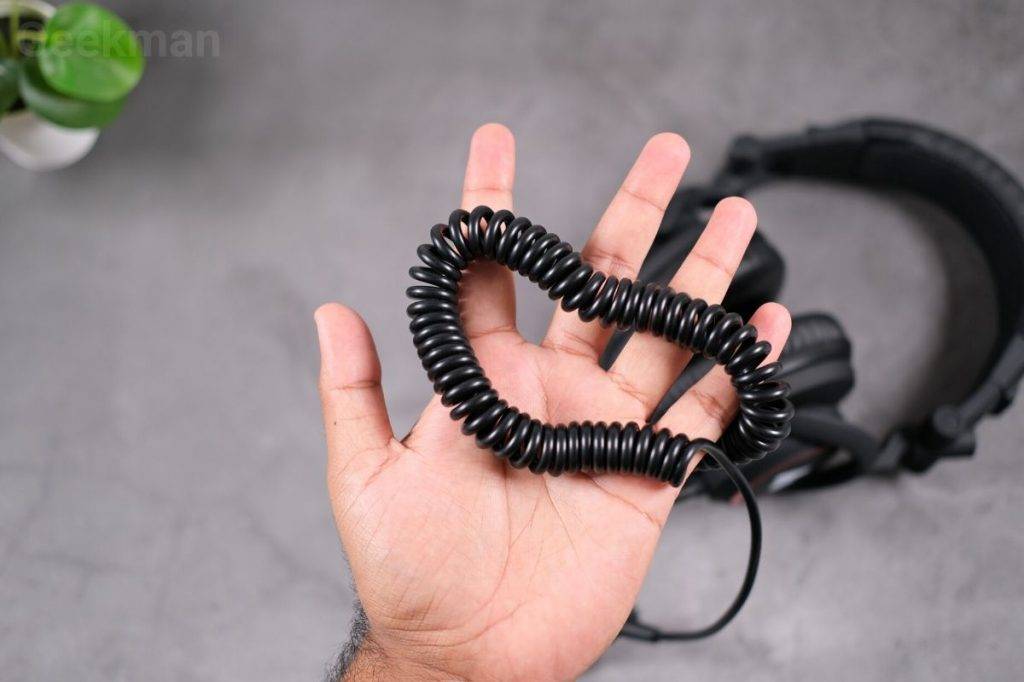 We also liked the fact that the Maono AU MH501 is a foldable headphone, and the earcups can fold up to 180 degrees, and rotate by 90 degrees. This makes the headphones easier to store, and carrying them around is not a troublesome affair. Another benefit of 180 degrees rotating ear cups is that you can use them with a single side if you want to do the same.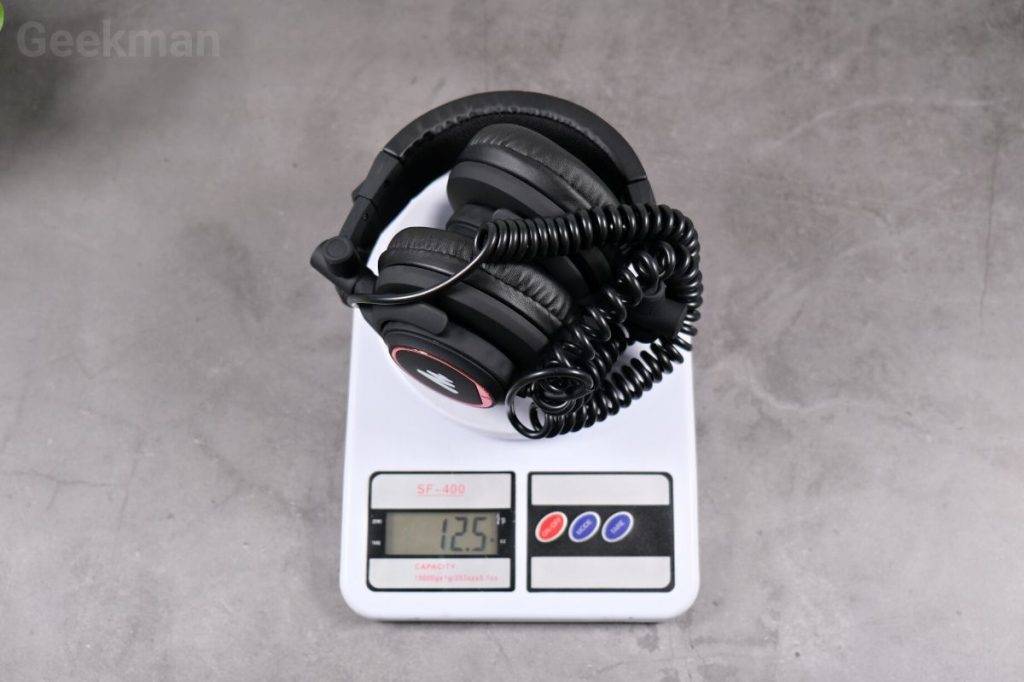 Comfortability
Speaking about comfortability, the Maono AU MH501 performs averagely here as we personally used it for about 3 to 4 hours, and it did not feel uncomfortable, but it certainly is not the most comfortable headphones in this segment either. The ear cups are round shaped and the size of the ear cups is medium, which is neither small nor big. Thus if your ear size is big, then you might have to wait for some time to get comfortable with the headphones.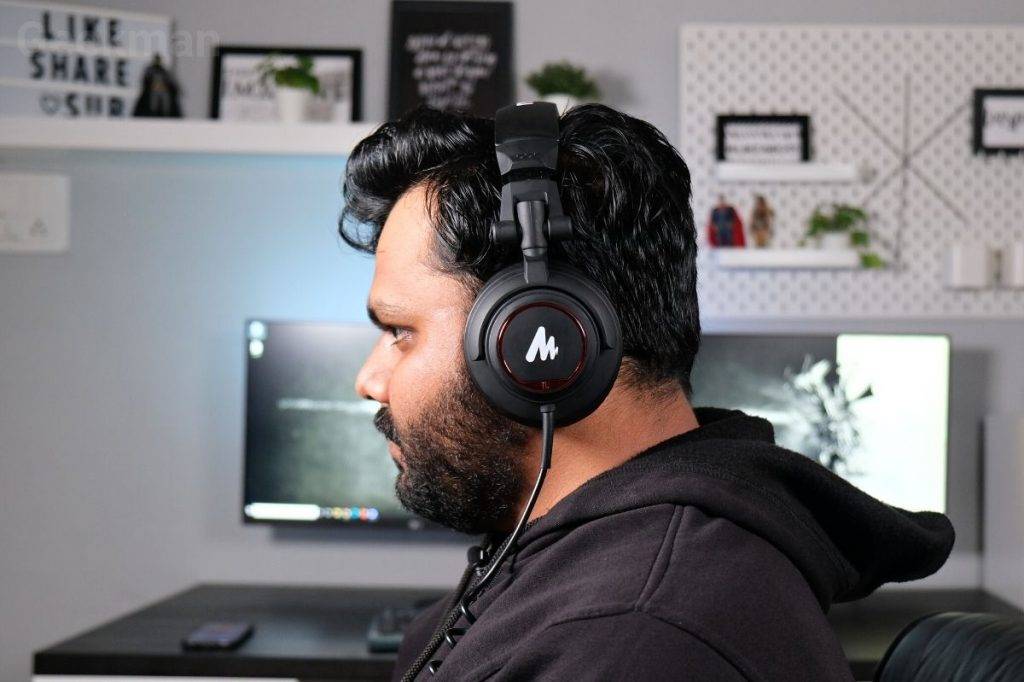 The ear cups are coated with artificial leather, and they are quite soft. The headphones cover your ears quite well which also provides a sufficient level of insulation against external noise. We personally feel that it is because of the noise insulation because of which the company has opted for a tight fit.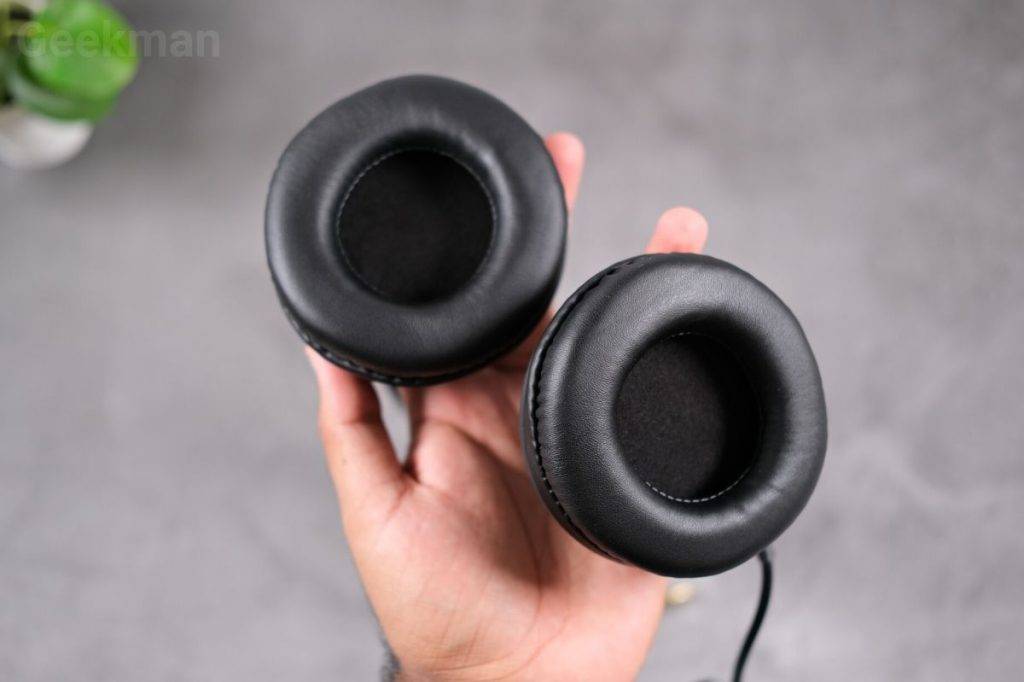 If we are to compare it with the Audio Technica MX20, it lags in the comfort department, but it excels in passive noise insulation. Overall, if you are wearing the Maono AU MH501 for short durations of about 3 to 4 hours, you will not face any discomfort.
Audio Quality
Let us now talk about the main aspect of this headphone, its audio quality. The headphones use powerful 50mm drivers with a frequency range of 20Hz to 20KHz. Talking about the real-world experience, we used it on both mobile, and PC, and we also used it for Zoom H1 audio monitoring, and we will tell you everything about the same.
We used these headphones for listening to a lot of different music genres on PC, and we found the sound quality to be decent given the price point. The headphones deliver loud, and crystal clear audio, something that you would expect from studio monitoring headphones. The audio produced feels quite natural without any artificial add-ons. The sound produced is quite flat, and clear without any distortions.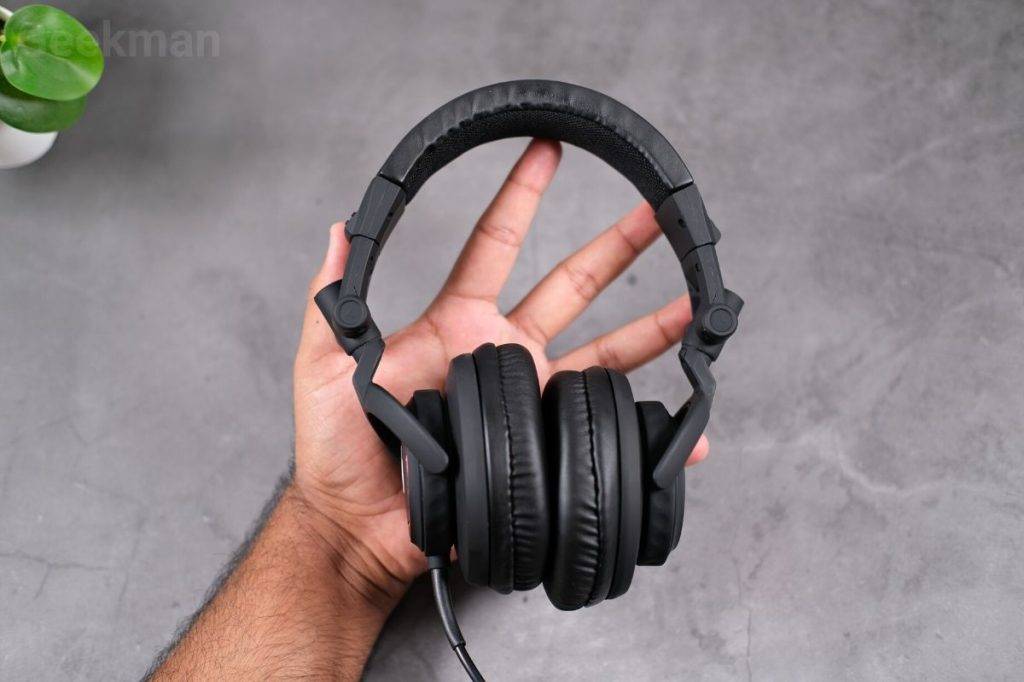 Honestly, we found the sound quality to be quite similar to the Audio Technica MX20. Although the sound stage of the MX20 is a bit more than the MH501, we cannot compare these two headphones because their price differs by almost 50%. Overall, the Maono AU MH501 can be a great choice for beginner audio professionals, and for video editing purposes.
Although you can use the Maono AU MH501 for gaming purposes, a lot of people would avoid doing the same because the headphones do not feature a dedicated microphone. You can even use these headphones as a commercial product if you are not a basshead or you do not want that extra treble, and you want to experience sound just the way it is meant to be.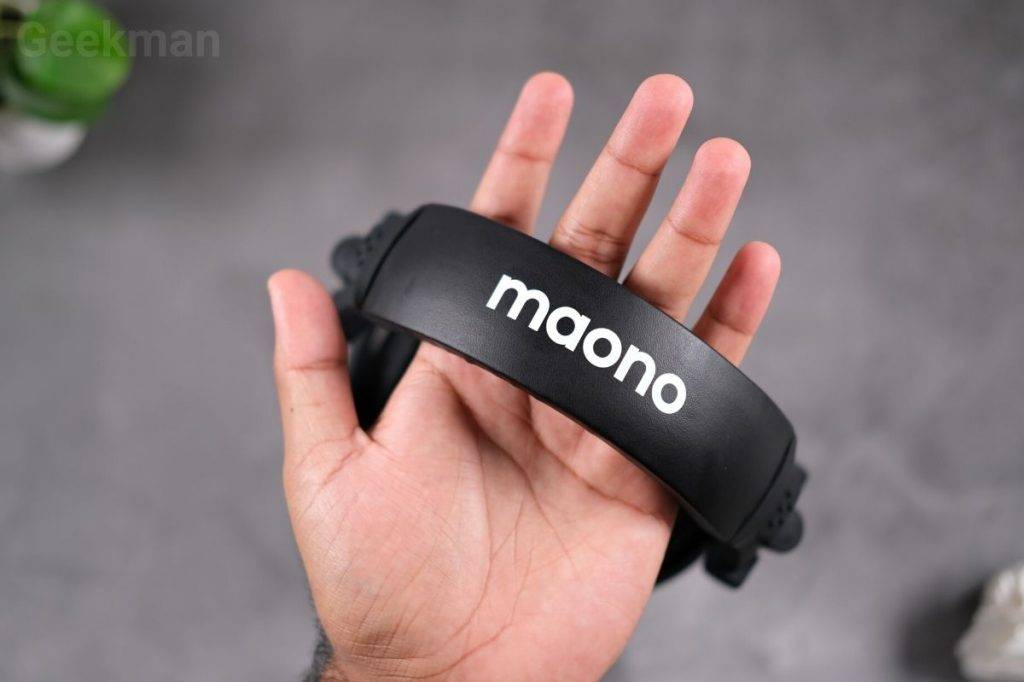 Final Thoughts
Overall, the Maono AU MH501is a decent entry-level studio headphone, and we will surely recommend this to you. That's all in this review. In case you have any doubts regarding the Maono AU MH501, you can let us know in the comments section below. For more info please watch the full review video on our Youtube Channel Geekman.
Buy Now:
Also Read: