Applocks are a great way to keep prying eyes from accessing your personal apps. If you live in a world where it's impossible to keep everything secure, the app locker will probably be your best bet. These lock apps are an essential security layer on top of all your other apps so no one can see what you're doing or look at your photos. It works by locking up each app and making it private so that only the people on your lock screen can see them.
Especially for android, an app locker is needed cause the chances of a security breach are high. So for those asking, what are the best app lock apps for android? We've put together some of the best app lockers for android. If you desire privacy, the app locker apps listed below are right up your alley.
These are the best app locker apps for android that you should try
---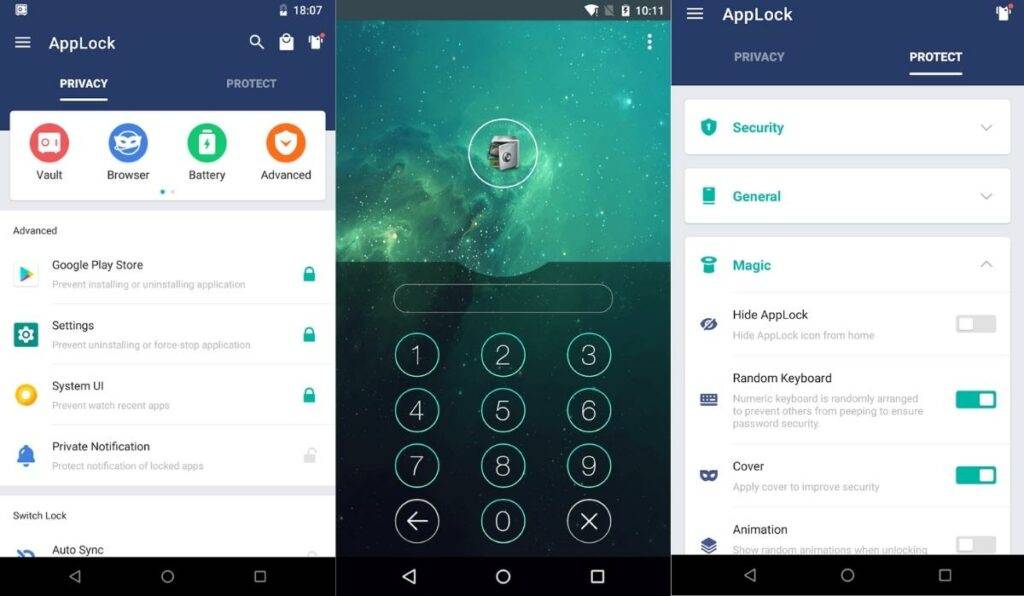 AppLock by DOmobile is one of the best app lockers out there, and its 100 million play store download is one proof of that. With AppLock, you can lock down apps such as Facebook, WhatsApp, Gallery, Messenger, Instagram, SMS, Contacts, Gmail, Settings, and any other app you choose, preventing unauthorized access and safeguarding your privacy. You can also lock pictures and videos, hiding them from the gallery and making them only visible in the secured media vault. Furthermore, it includes uninstalling protection, fingerprint support, the ability to lock incoming calls, uninstalling apps, and various system functions. The random keyboard and invisible pattern lock further ensure security by preventing others from peeping at your pin or pattern.
---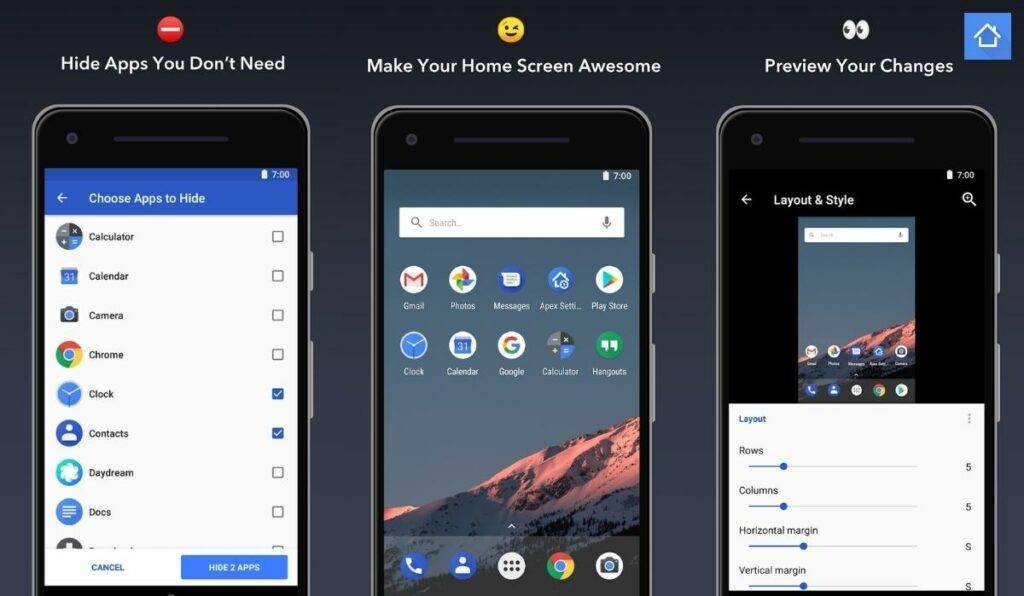 The second app on our list is more than just an app locker. Apex Launcher is a highly customizable launcher for Android devices that offers free icon packs and themes to personalize your phone interface. An AppLock feature is baked inside this app that can secure and protect your privacy by hiding and locking apps, SMS, Contacts, Settings, incoming calls, and any other app you choose. You can prevent unauthorized access and ensure security by setting a pattern or pin password for AppLock protection. You can also speed up your work efficiency with Apex Launcher's quick search, gestures, and backup. If you want a dedicated locker app, then they are listed below.
---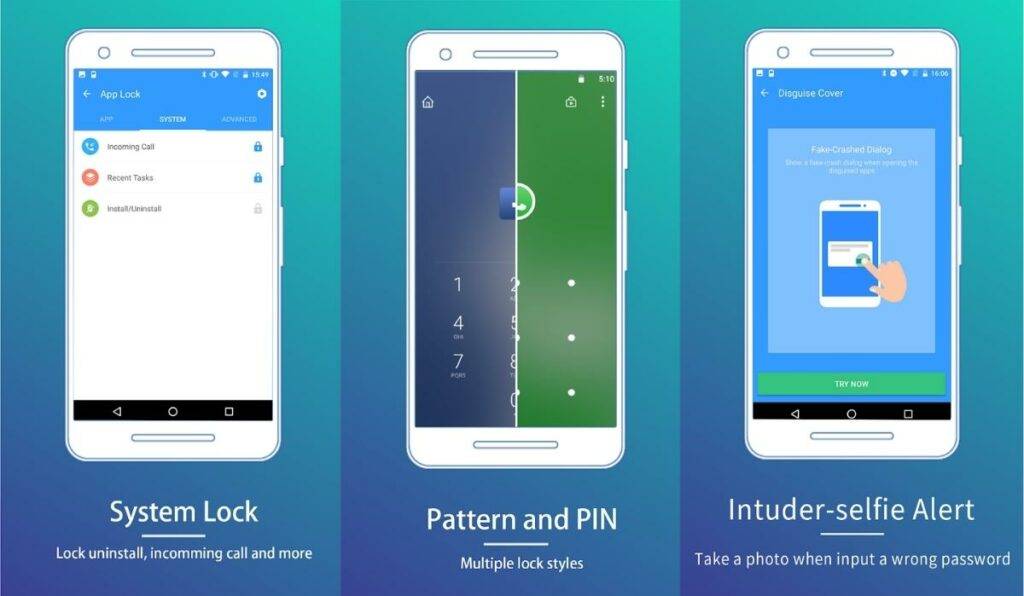 Smart AppLock is another decent solution to protect the privacy and secures your apps. With Smart AppLock, you can lock apps that contain private content, such as photos, videos, short messages, and call logs. You can also lock SNS apps like Facebook, Whatsapp, and Twitter, as well as incoming calls, system settings, and app markets, to prevent unauthorized access. AppLock also offers a home screen widget for easy toggling of lock status, smart advice on locking-related apps, and delay lock options. You'll receive break-in alerts when someone tries to enter with an invalid password.
---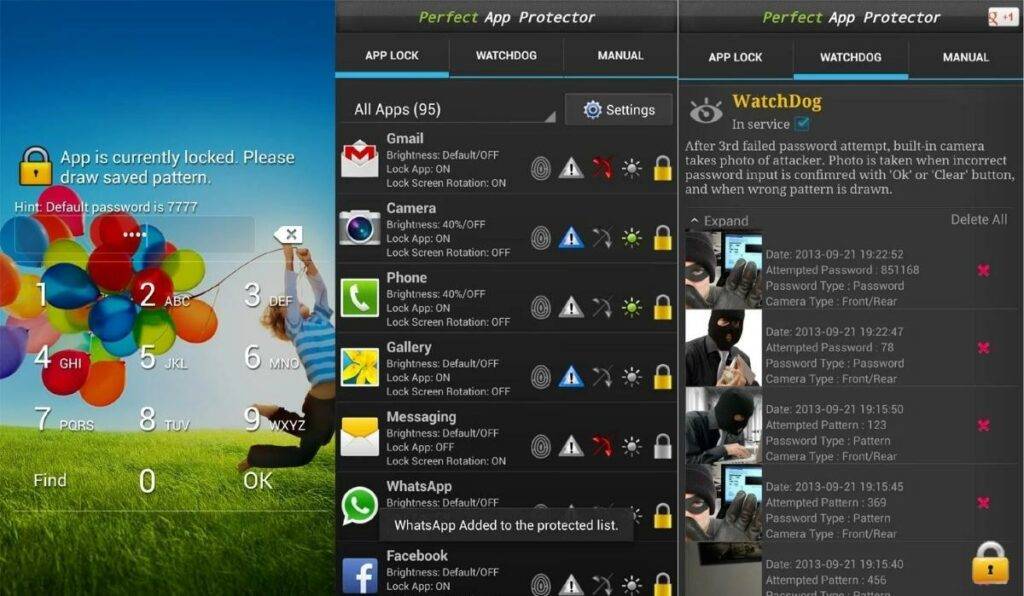 Perfect AppLock is an app that lets you protect any applications you want with a PIN, Pattern, or Gesture. Along with various apps, Perfect Applock also allows you to lock USB connection, WiFi, 3G data, Bluetooth, Sync, USB, Home Screen, calls, and App Install/Uninstall. What's cool about this app is the watchdog feature that takes a photo of an attacker after the 3rd failed password attempt. The app uses minimal resources and supports Gesture, Pin, Pattern, and Text passwords. Additionally, the app offers Screen Filter support, enabling you to effectively manage screen brightness for individual apps. Applock also throws false errors and other messages, making people believe something else is wrong. If you want an ad-free experience, you should purchase the premium version.
---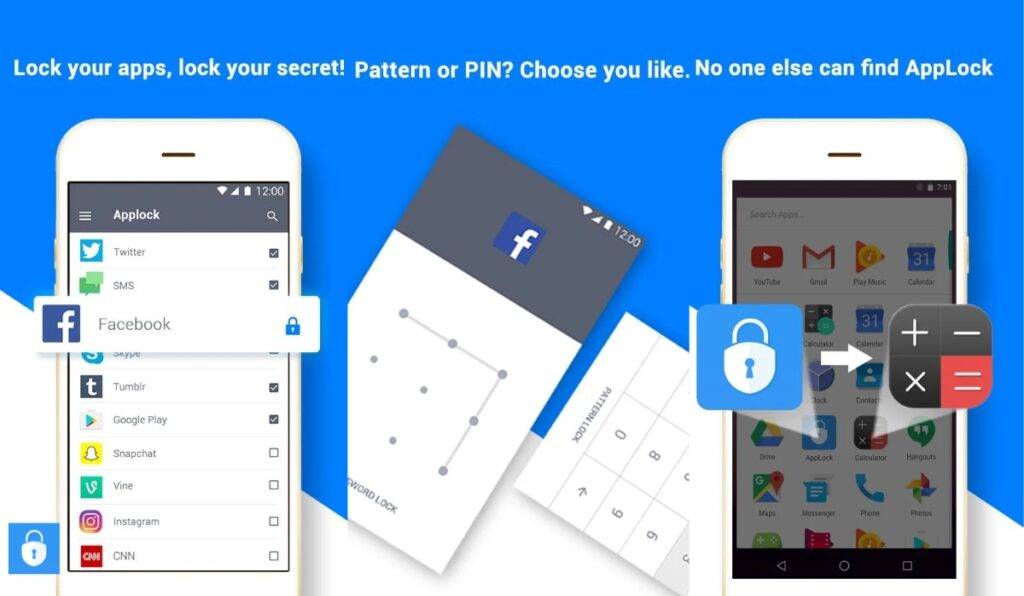 The last locker on our best app locker apps for the android list is Applock by IVYMobile. Like any other app locker on this list, it also lets you lock your apps, photos, videos, and other private data with either a password or a pattern. It also keeps children and snoopers from making unwanted changes to your settings, deleting important files, or making unauthorized in-app purchases. It has a secret keyboard and an invisible pattern lock if anyone seeks your private information. You can customize the app lock settings to suit your preferences, making it more secure and smart for locking all your privacy in one app.
---
Also Read: